by Michael Snyder, End Of The American Dream: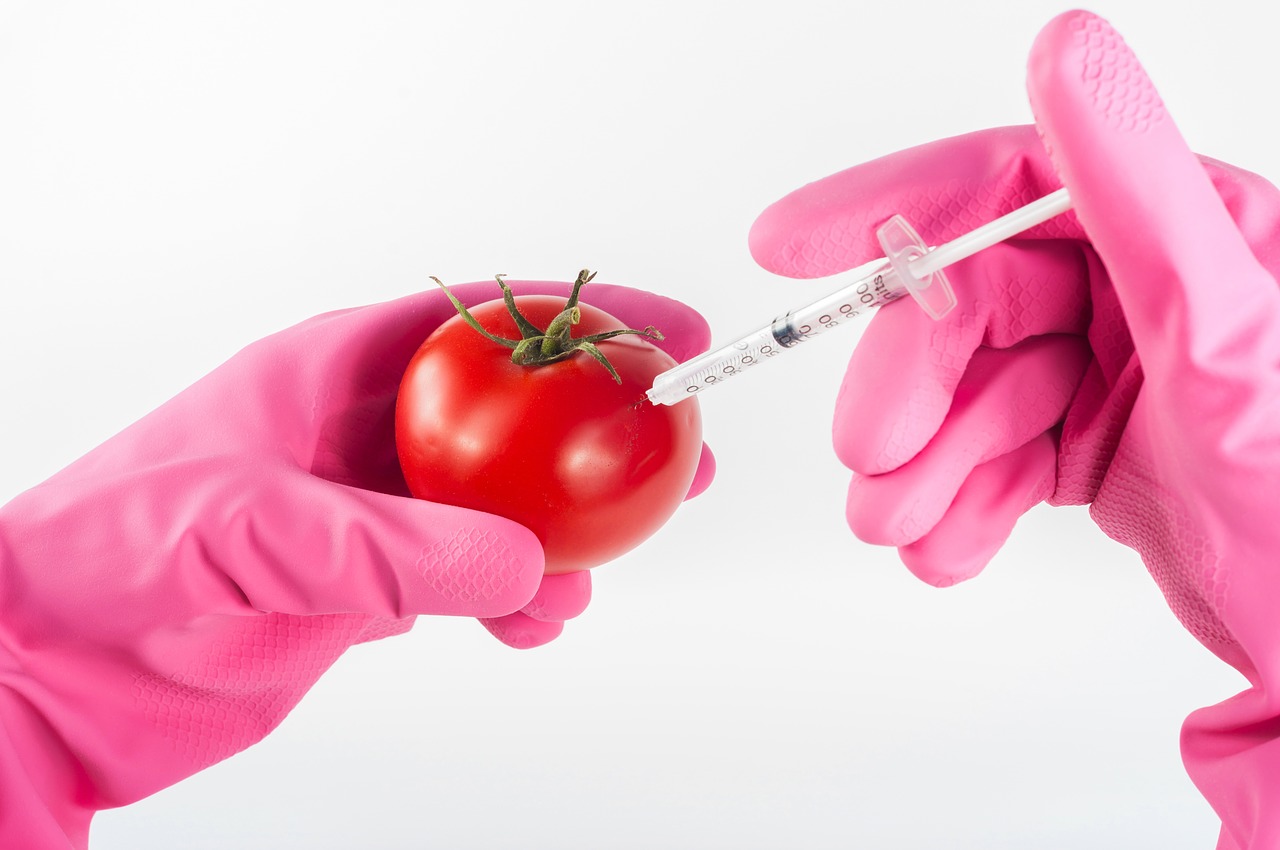 Every single day, most Americans eagerly gobble down foods that contain ingredients that have been genetically-modified without ever considering the consequences.  Most of us simply assume that the federal government would never allow us to eat GMOs if they were not safe.  Unfortunately, it appears that the federal government has completely failed us.  The material that I am about to share with you is deeply disturbing, and after reading this article there is a very good chance that you will never want to eat genetically-modified food ever again.  But at this point it is almost impossible to completely avoid GMOs, because they are in almost everything.  Unless they are specifically designated "organic", most corn, soy, canola and sugar beets grown in America today have been genetically modified, and almost all packaged foods contain ingredients derived from at least one of those sources.
We'll get into some of the potential health effects of eating foods derived from GMO crops in a moment, but first I want to discuss a new trend that is potentially even more dangerous.
In recent years, researchers have been pushing the boundaries of biology in order to come up with new "plant-based" alternatives to existing food products.  Essentially, "synthetic biology" is being used "to create life forms from scratch"…
Impossible's "bleeding" veggie burger, shrimp made of algae, and vegan cheeses that melt are all making their way into restaurants and on to supermarket shelves, offering consumers a new generation of plant-based proteins that look, act, and taste far more like the real thing than ever before.

What consumers may not realize, however, is that many of these new foods are made using synthetic biology, an emerging science that applies principles of genetic engineering to create life forms from scratch.
But of course nobody really knows what the long-term health effects will be once humans start eating "synthetic proteins" on a massive scale.
And once these gene-edited organisms start spreading their genetic material in the wild, it could be a complete and total environmental nightmare.  According to Rebecca Burgess, these food companies are "not considering the future of genetic pollution"…
Rebecca Burgess, the founder of Fibershed, which last fall produced a report with ETC Group on the hazards of clothing made from genetically modified or synbio-derived materials, questions the efficacy of methods to keep gene-edited material from getting into the environment. "The concern is that they're using base life forms that grow rapidly and transfer genes rapidly and they're not considering the future of genetic pollution."
This is an even bigger issue in the agricultural world, and at this point "genetic drift" has become a global problem…
GMO contamination is well documented. According to the International Journal of Food Contamination, almost 400 cases of GMO contamination occurred between 1997 and 2013 in 63 countries. Part of the problem is the very nature of nature. Many plants are pollinated by insects, birds or wind, allowing pollen from a GMO plant to move to neighboring fields or into the wild. This "genetic drift" illustrates the enormous difficulty in containing GMO technology. Not only is genetic drift impossible to prevent, inadequate regulation also fails to hold seed companies accountable for any resulting damages and ultimately puts the onus on farmers who have been the victims of contamination.
We are monkeying around with life itself, and we really have no idea what the long-term consequences will look like.
But what we do know is that a number of scientific studies seem to indicate that GMO food is not healthy.  According to a paper released by the American Academy of Environmental Medicine, animal studies have linked GMO food with a whole host of health problems…
"Several animal studies indicate serious health risks associated with GM food," including infertility, immune problems, accelerated aging, insulin regulation, and changes in major organs and the gastrointestinal system.
None of us would willingly sign up for any of those conditions, but that is what we are potentially doing when we regularly consume food that has been genetically modified.
For those that are skeptical, I would like for you to consider what scientists discovered when they fed genetically-modified soy to rats…
The experience of actual GM-fed experimental animals is scary. When GM soy was fed to female rats, most of their babies died within three weeks — compared to a 10% death rate among the control group fed natural soy. The GM-fed babies were also smaller, and later had problems getting pregnant.

When male rats were fed GM soy, their testicles actually changed color — from the normal pink to dark blue. Mice fed GM soy had altered young sperm. Even the embryos of GM fed parent mice had significant changes in their DNA. Mice fed GM corn in an Austrian government study had fewer babies, which were also smaller than normal.
Read More @ EndOfTheAmericanDream.com