by Dr Susan Berry, Breitbart: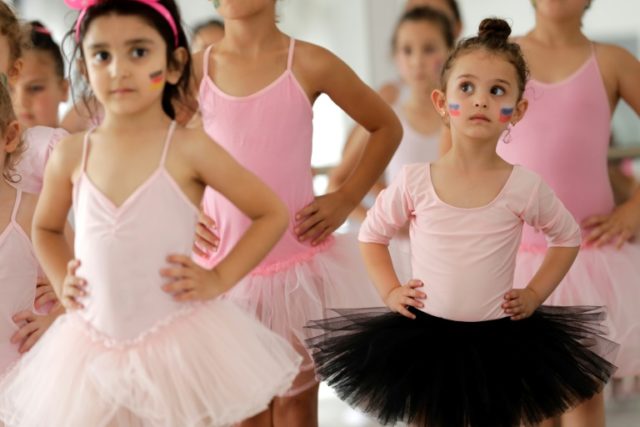 A federal judge is allowing a lawsuit against transgender facilities in a school district to proceed, but warned the student-plaintiffs that, if the government allows boys who claim to be female to use the girls' bathrooms and locker rooms, then the girls have no right to "visual bodily privacy."
Judge Jorge Alonso of the U.S. District Court for the Northern District of Illinois Eastern Division is allowing a lawsuit to proceed against the school district that adopted the Obama-era transgender policy permitting boys claiming to be female to use the girls' bathrooms, showers, and locker rooms.
However, the judge informed the girls, represented by Alliance Defending Freedom (ADF), that, "[s]o far, the right not to be seen unclothed by the opposite sex is not on the Supreme Court's list."
As #SCOTUS considers taking an important case on student privacy in Pennsylvania public schools, a federal court in Illinois recognizes the issue is worthy of consideration.
Read more here: https://t.co/kdBfDIrr6y pic.twitter.com/Ec7LRKVZUi

— AllianceDefends (@AllianceDefends) 29 March 2019
The judge wrote:
The crux of this suit is that defendants seek to affirm the claimed genders of students by allowing male students who claim female gender to use privacy facilities (i.e., bathrooms and locker rooms) designated for use by the female sex and female students who claim male gender to use privacy facilities designated for the male sex … District 211 adopted the policy solely to affirm the claimed genders of those students claiming a gender different from their sex at birth.
Alonso continued, saying the school district has adopted the policy of allowing all transgender students to use the restrooms, locker rooms, and showers of their choice, while it insists all other students "must use the restrooms and locker rooms designated for their sex."
"Before adopting the policy, District 211 did not investigate the reliability of the science underlying gender-affirmation treatments," the judge wrote. "Nor did it make any effort to understand the impacts such a policy would have on students exposed to opposite-sex, same-gendered students in locker rooms and restrooms."
The judge acknowledged the school district's enforcement of the transgender policy has caused the students "embarrassment, humiliation, anxiety, fear, apprehension, stress, degradation and loss of dignity."
The students "are at continual risk of encountering (and sometimes do encounter), without their consent, members of the opposite sex while disrobing, showering, urinating, defecating and while changing tampons and feminine napkins," he added.