from RT: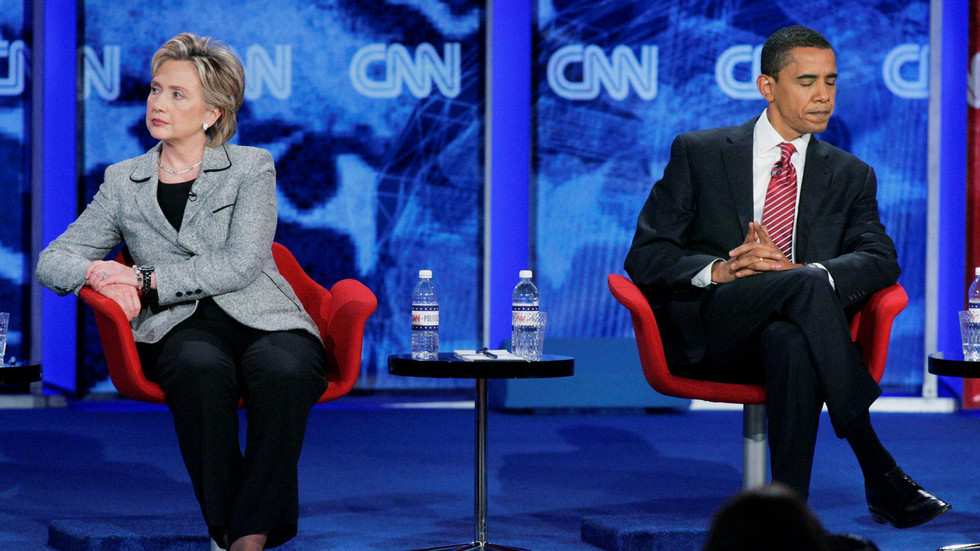 Some people believe prominent Democrats deliberately avoided using the word "Christian" when condemning bombings of churches and hotels in Sri Lanka on Easter Sunday as part of a policy to undermine Christian faith in the US.
The eight bomb attacks in Sri Lanka, which killed almost 300 people on Easter Sunday, sparked worldwide condemnation. But the way some US politicians expressed their condolences sparked a minor outcry among conservative Americans. Former President Barack Obama and the former secretary of state, Hillary Clinton, were blasted for using the term "Easter worshipers" instead of "Christians" when referring to the victims of the attacks.
The attacks on tourists and Easter worshippers in Sri Lanka are an attack on humanity. On a day devoted to love, redemption, and renewal, we pray for the victims and stand with the people of Sri Lanka.

— Barack Obama (@BarackObama) 21 April 2019
On this holy weekend for many faiths, we must stand united against hatred and violence. I'm praying for everyone affected by today's horrific attacks on Easter worshippers and travelers in Sri Lanka.

— Hillary Clinton (@HillaryClinton) 21 April 2019
Three Sri Lankan Christian churches were targeted by the perpetrators, implying that the Christian minority was in the crosshairs. Some commentators in the US said Obama and Clinton were in the wrong when they failed to name the religion.
What the heck is an Easter worshipper?

The term that these people are going to such painfully ludicrous lengths to avoid using is "Christian". pic.twitter.com/9pXXB9kXye

— Brittany Pettibone (@BrittPettibone) 21 April 2019
Hey @HillaryClinton @BarackObama those "Easter Worshipers" you keep referring to are called #Christians. It is a few more syllables than Muslims but I bet you can say it if you try. Jesus says to love everyone regardless of differences; try it. Praying for #SriLanka #HeIsRisen

— Sarah Stanley (@its_me_sarah_s) 22 April 2019