by Sean Walton, The Daily Sheeple: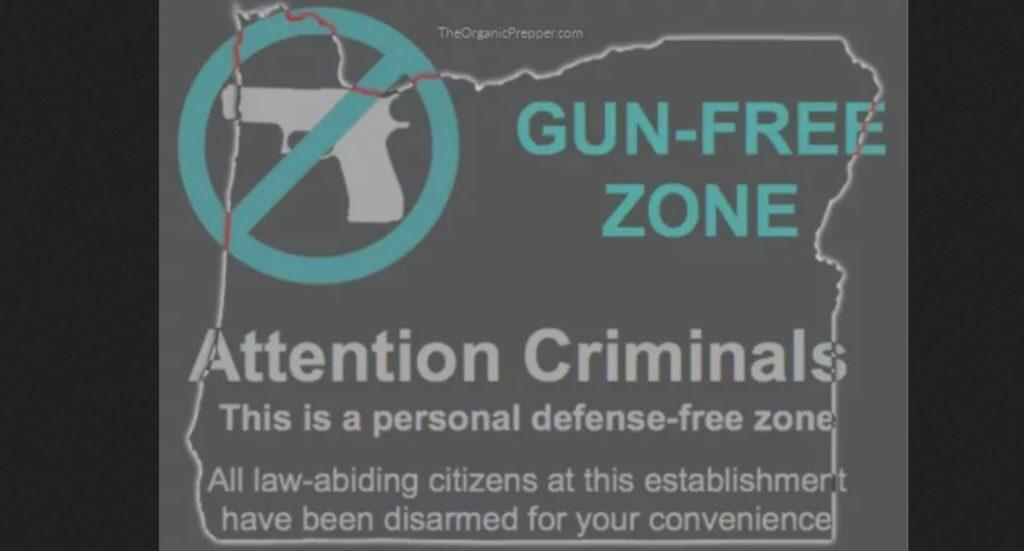 On April 9th, the Oregon state Senate Judiciary Committee voted to approve Senate Bill 978 with the -5 Amendment. This legislation is an omnibus gun control package that, among other things, would require firearms be kept unavailable for self-defense and would also expand gun free zones where law-abiding individuals would be left defenseless. It will now go to the Senate floor for further consideration.
It is a good thing that some parts of this state have vowed to be 2A sanctuaries because Oregonians are going to need them. If the gun owners – and even pepper spray owners – in other parts of the state hope to defend themselves, they could be facing a vast new array of felony charges.
The battle for the right to bear arms is rapidly spreading across the country. In February, the House of Representatives passed two sweeping national bills. New Mexico has passed 6 outrageous new laws that sheriffs are refusing to enforce, and sheriffs in Washington state are also rebelling. And two states have introduced invasive laws requiring would-be gun owners to hand over access to years of personal social media.
According to the NRA the 45 pages of Senate Bill 978 as passed out of committee would:
Legalize age discrimination for firearm dealers to allow them to refuse service to young adults for no reason other than being under the age of 21.
Impose a one-size-fits-all government solution for firearm storage and require them to be made unavailable for self-defense.
Further victimize gun owners who have suffered a loss or theft of their property with criminal penalties if they fail to follow certain requirements when reporting them, including holding the gun owner strictly liable for the future illegal acts committed by criminals using the stolen firearm.
End the centuries-old practice of home manufacturing firearms for lawful, personal use.
Allow local governments to create "gun-free zones" in public buildings, colleges, and airports where law-abiding citizens are disarmed and left defenseless against criminals who ignore such arbitrary boundaries
Increase the fee to apply for a Concealed Handgun License.
If it passes, it will spread.
Gun control laws are like a virus – if they pass in one place they'll spread to other places. And there's little reason to believe that in this era of anti-gun hysteria, the legislature will strike down this unconstitutional bill.
Read More @ TheDailySheeple.com