from ZeroHedge: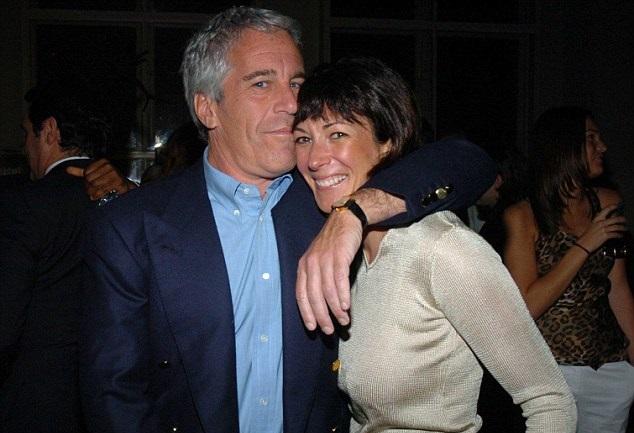 Another woman has come forward to accuse 'billionaire pedophile' Jeffrey Epstein and his companion, Ghislaine Maxwell, of molesting her and her then-15-year-old sister in 1996 at the Ohio mansion of billionaire "Limited Brands" CEO Les Wexner, according to court documents cited by the Miami Herald. 
The woman, Maria Farmer, says she was employed by Epstein in his Upper East Side New York mansion, where she frequently saw "school-age girls" wearing uniforms enter the residence and go upstairs. According to her affidavit, she was told the girls were auditioning for modeling work.
And who else did Farmer see going upstairs according to her affidavit? Epstein pal and attorney Alan Dershowitz, who has been accused of sexually assaulting Virginia Roberts Giuffre – an Epstein victim who is suing Dershowitz for defamation after she came forward with her claims.
Dershowitz claims he was never in Epstein's mansion at the same time as underage girls, but Farmer said that's not true, according to her affidavit in support of Giuffre's case. 
Dershowitz has said that he has never seen any underage girls when he visited Epstein at the financier's various homes in Palm Beach, New Mexico and New York. But Farmer, who now lives in Kentucky, claims that one of her duties working for Epstein was to staff the front door to his New York estate and to keep track of visitors.

"On a number of occasions I witnessed Dershowitz at the NY mansion going upstairs at the same time there were young girls under the age of 18 who were present upstairs in the house,'' she said, asserting that Dershowitz was so comfortable he would walk into the mansion and go directly upstairs.

…

Giuffre claims in the lawsuit that Dershowitz, 80, knew about and participated in Epstein and Maxwell's sex trafficking operation, and that she was forced to have sex with Dershowitz and other prominent, wealthy men, when she was underage.

Dershowitz has railed against the allegations for years, maintaining that he has never met Giuffre. He also says he has documents and other evidence that prove she is lying. –Miami Herald
Of note, Farmer does not say she ever saw Dershowitz with any young girls – however at least one witness, former house manager Alfredo Rodriguez, says he saw young girls in Dershowitz's presence at Epstein's Palm Beach mansion. Rodriguez was prosecuted by the FBI after he tried to sell Epstein's "black book" of friends, business associates, celebrity guests and female masseuses for $50,000. Rodriguez was fired by Epstein in 2005 and died in prison after his prosecution.