by Jason Ditz, The Anti Media: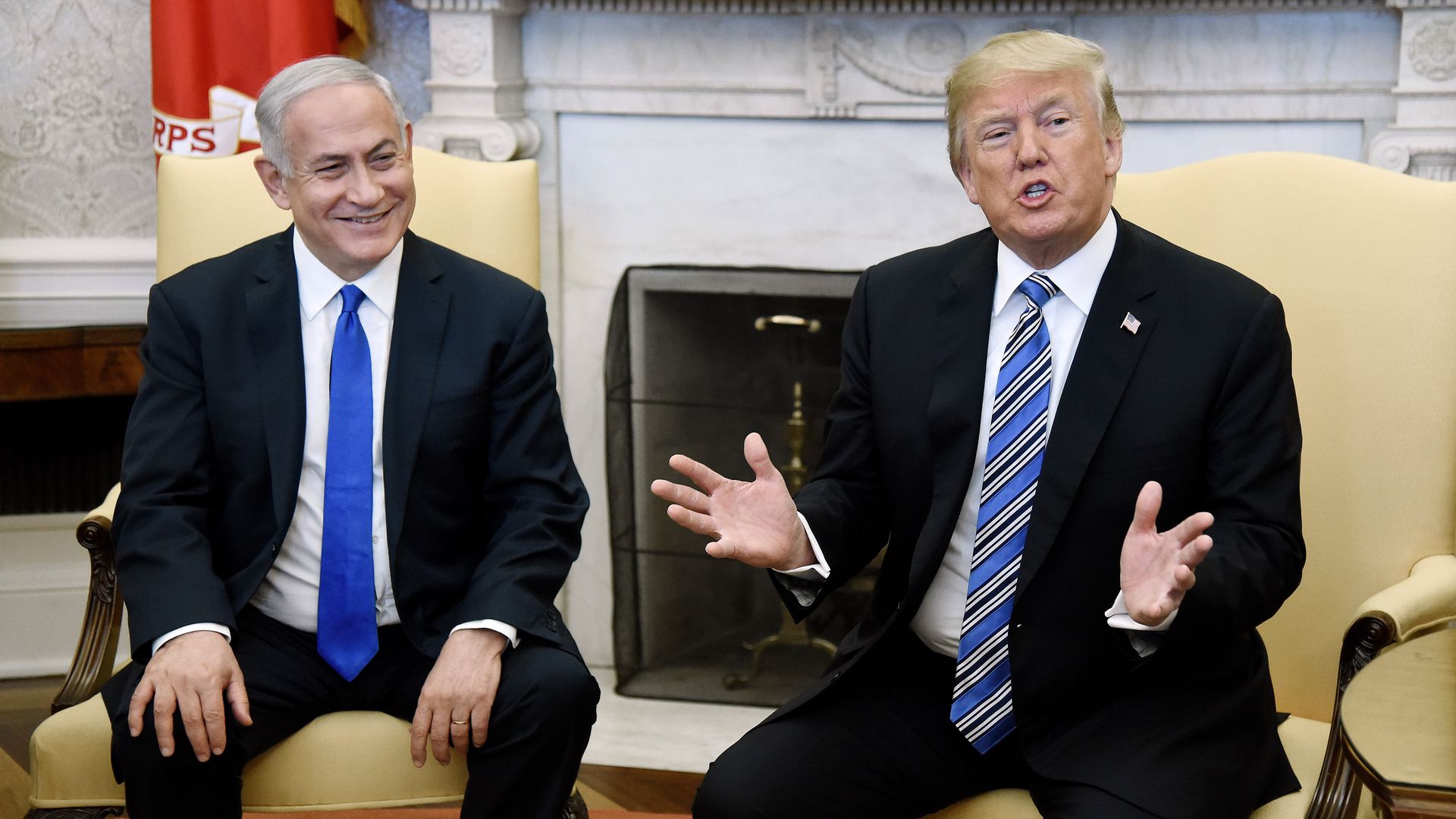 In a Monday Tweet, Israeli Prime Minister Benjamin Netanyahu thanked President Trump for declaring Iran's Revolutionary Guard as a terrorist organization, saying that he had personally requested the move of Trump.
Netanyahu said that the move would keep the world safe from Iran, and would also serve the interests of Israel, saying he was glad Trump acceded to "another one of my important requests."
תודה לך ידידי היקר, נשיא ארה״ב דונלד טראמפ, על כך שהחלטת להכריז על משמרות המהפכה של איראן כעל ארגון טרור. תודה על שנענית לעוד בקשה חשובה שלי, שמשרתת את האינטרס של מדינותינו ושל מדינות האזור. נמשיך לפעול יחד בכל דרך נגד המשטר האיראני שמאיים על מדינת ישראל, על ארה״ב ועל שלום העולם.

— Benjamin Netanyahu (@netanyahu) 8 April 2019
"Thank you, my dear friend, the president of the United States, Donald Trump, for having decided to designate Iran's Revolutionary Guards as a terrorist organization," he wrote in Hebrew on Twitter Monday morning. "Thank you for responding to another of my important requests, which serves the interests of our countries and countries of the region."
Netanyahu's emphasis that this is all his idea, and Trump is giving him everything he wants, is clearly being done with an eye toward Tuesday's election, as he attempts to convince voters that he is able to get concessions out of Trump no one else could.
This Tweet was only made in Hebrew, likely intending to avoid US officials believing it makes Trump look week. Getting the far-right Netanyahu reelected is clearly something Trump is keen on, but its unlikely he'll want to give the impression that US policy is being dictated from Jerusalem.