by Chris Menahan, Information Liberation:
Google-owned YouTube changed their search algorithm last week to suppress criticism of Disney's "Captain Marvel" before its release on March 8th.
From The Verge on Friday:
If you searched "Brie Larson" on YouTube a couple of days ago, the top search results were calls for a boycott of Captain Marvel, and angry rants about Larson's involvement in the Marvel Cinematic Universe. With one small change, YouTube made all of that disappear.
This week, YouTube recategorized "Brie Larson" as a news-worthy search term. That does one very important job: it makes the search algorithm surface videos from authoritative sources on a subject. Instead of videos from individual creators, YouTube responds with videos from Entertainment Tonight, ABC, CBS, CNN, and other news outlets first.

The algorithmic news tool was first rolled out in October 2017…
You can see their purge in action here:
This is kind of a fascinating discovery: YouTube seems to have changed the immediate "Brie Larson" search results to News. That pushes up authoritative sources and, in turn, pushes troll or MRA-style video rants pretty far down the page. Here's what it was versus now. pic.twitter.com/ifw9JjXQie

— julia 🤔 alexander (@loudmouthjulia) 7 March 2019
Here's those images: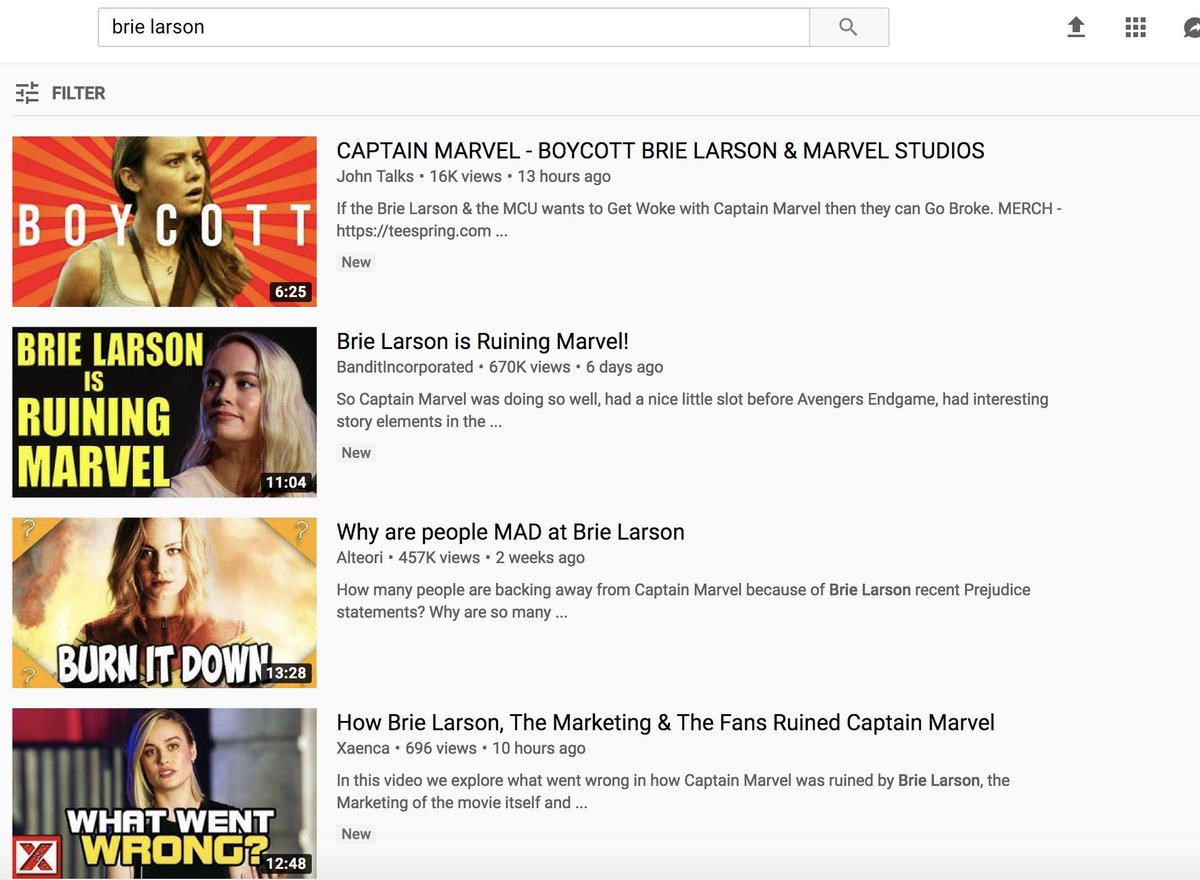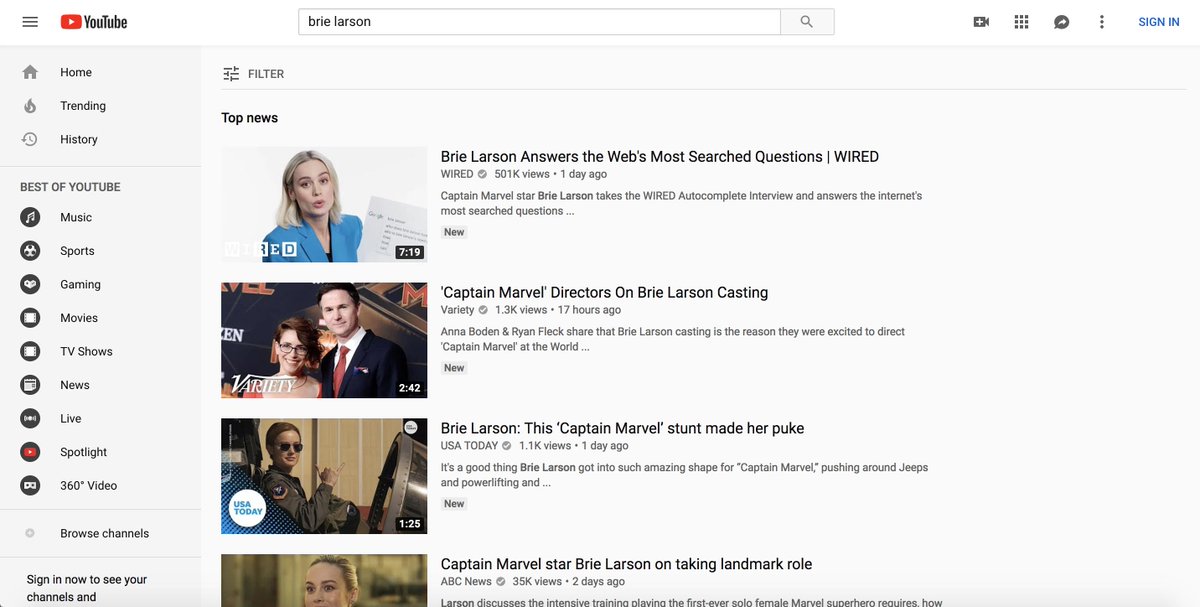 In less than two years time they've gone from "we must suppress crisis actor conspiracy theories" to "we must suppress negative movie critiques of Disney propaganda films."
Rotten Tomatoes last month similarly conducted a purge of all negative reviews of the film made by the public before the film's release and even redesigned one of the core functions of their website.
Rotten Tomatoes Removes Pre-Release Ratings, Comments Due to 'Trolling' https://t.co/H1gt15uefn via @BreitbartNews

— Allum Bokhari (@LibertarianBlue) 26 February 2019
Read More @ InformationLiberation.com