from ZeroHedge: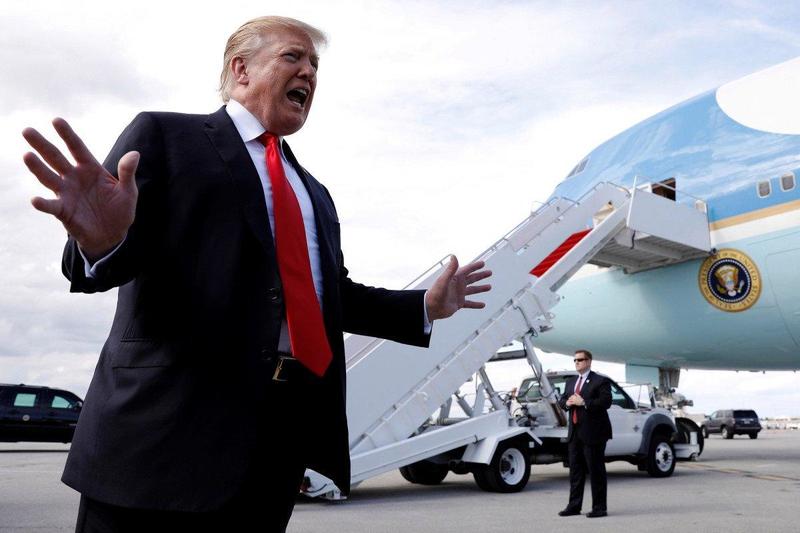 Update 145pmET: President Trump has called for an investigation into the "illegal takedown that failed" – after Special Counsel Robert Mueller found that Trump and his campaign did not collude with Russia in the 2016 US election.
"It was just announced, there was no collusion with Russia. The most ridiculous thing i've ever heard. There was no collusion with Russia. There was no obstruction. None whatsoever. It was a complete and total exoneration," Trump told reporters.
"It's a shame that our country had to go through this. To be honest it's a shame that your president had to go through this for – before I even got elected, it began. And it began illegally. And hopefully somebody is gonna look at the other side. This was an illegal takedown that failed, and hopefully somebody is going to be looking at the other side."
President Donald Trump said the attorney general's summary of Mueller's investigation provides "complete exoneration" and "no collusion, no obstruction" https://t.co/xGD7PN4CCo pic.twitter.com/Z4drZcs7G8

— POLITICO (@politico) 24 March 2019
President Trump called the investigation of him and his advisers "illegal." That is not hyperbole. What the Obama FBI and DOJ pulled was worse than Watergate. AG Barr must now hold the dirty agents to account by impaneling a grand jury investigation of the investigators. #Spygate

— Paul Sperry (@paulsperry_) 24 March 2019
Recall that Hillary Clinton's campaign paid an opposition research firm, Fusion GPS – who paid a former UK spy, Christopher Steele, who compiled a bogus dossier using Kremlin sources, which was then used against Trump both at the federal level and in court of public opinion.
Also recall that Maltese professor (and self-admitted Clinton foundation member) Joseph Mifsud seeded Trump aide George Papadopoulos with the rumor that Russia had "dirt" on Hillary Clinton.
Papadopoulos would later drunkenly pass this information to Australian diplomat (and Clinton ally) Alexander Downer, whose report reached the FBI and launched operation crossfire hurricane. 
The FBI would then employ at least one spy to "infiltrate" (spy on) the Trump campaign.
The only 2016 campaign that colluded with a foreign spy, Russian oligarchs, and Kremlin officials to interfere in the U.S. election was that of Hillary Clinton. https://t.co/Uj8HgnO5ih

— Sean Davis (@seanmdav) 24 March 2019