by Paul Craig Roberts, Paul Craig Roberts: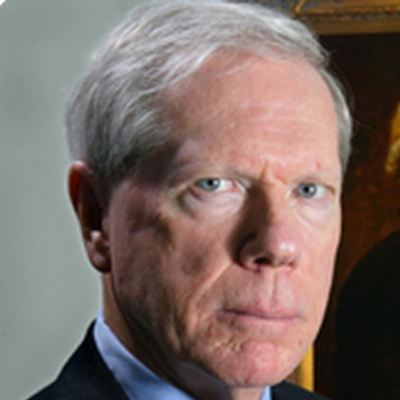 "The persecution of Julian Assange is the conquest of us all: of our independence, our self respect, our intellect, our compassion, our politics, our culture." — John Pilger
The next time an American, Britisher, or Australian goes on about the freedom, democracy, and humanitarianism of his country, show them this:  http://www.informationclearinghouse.info/51204.htm 
The Australian government refuses to defend a citizen, Julian Assange, who the United Nations has ruled is held in arbirary detention by the UK and US governments in the absence of any charges for no other reason than to exact revenge on a journalist who told truth that embarrassed Washington.
In effect, Assange has been cast into a dungeon by governments whose behavior is precisely that of a lawless medieval robber baron.
As John Pilger says, the behavior of our governments reflects on our own characters.  What kind of people are we that we accept the lawlessness of our governments? The US, UK, and Australian governments are not worthy of the people's support.  The governments are criminal organizations.  They do criminal things.  They murder vast numbers of peoples on the basis of lies, such as "weapons of mass destruction" and  "use of chemical weapons"  and steal the lands of other peoples. They have imprisoned Assange in one room of the Ecuadorian embassy in London without presenting any charges shown to any judge or jury.  They lie and commit perjury every time they open their mouths.  They steal $21 billion from Venezuela and accuse Maduro, not themselves, of theft and corruption. They spy illegally on their own citizens.  They are their own citizens worst enemy.  
While the idiots that comprise Western punditry wring their hands over the offense given by female athletes who protest having to compete against men who claim to be women ( https://www.lewrockwell.com/2019/03/no_author/fury-as-ex-olympian-sharron-davies-says-trans-women-should-not-compete-in-womens-sport/ ), a real hero has been incarcerated for 7 years without trial or conviction, and the pundits, who regard themselves as the salt of the earth, cannot find a word with which to protest the injustice. 
The Prisoner Says No To Big Brother
By John Pilger
March 04, 2019 "Information Clearing House" –  Whenever I visit Julian Assange, we meet in a room he knows too well. There is a bare table and pictures of Ecuador on the walls. There is a bookcase where the books never change. The curtains are always drawn and there is no natural light. The air is still and fetid.
This is Room 101.
Before I enter Room 101, I must surrender my passport and phone. My pockets and possessions are examined. The food I bring is inspected.
The man who guards Room 101 sits in what looks like an old-fashioned telephone box. He watches a screen, watching Julian. There are others unseen, agents of the state, watching and listening.
Cameras are everywhere in Room 101. To avoid them, Julian manoeuvres us both into a corner, side by side, flat up against the wall. This is how we catch up: whispering and writing to each other on a notepad, which he shields from the cameras. Sometimes we laugh.
I have my designated time slot. When that expires, the door in Room 101 bursts open and the guard says, "Time is up!" On New Year's Eve, I was allowed an extra 30 minutes and the man in the phone box wished me a happy new year, but not Julian.
Of course, Room 101 is the room in George Orwell's prophetic novel, 1984, where the thought police watched and tormented their prisoners, and worse, until people surrendered their humanity and principles and obeyed Big Brother.
Julian Assange will never obey Big Brother. His resilience and courage are astonishing, even though his physical health struggles to keep up.
Julian is a distinguished Australian, who has changed the way many people think about duplicitous governments. For this, he is a political refugee subjected to what the United Nations calls "arbitrary detention".
The UN says he has the right of free passage to freedom, but this is denied. He has the right to medical treatment without fear of arrest, but this is denied. He has the right to compensation, but this is denied.
As founder and editor of WikiLeaks, his crime has been to make sense of dark times. WikiLeaks has an impeccable record of accuracy and authenticity which no newspaper, no TV channel, no radio station, no BBC, no New York Times, no Washington Post, no Guardian can equal. Indeed, it shames them.
That explains why he is being punished.
For example:
Last week, the International Court of Justice ruled that the British Government had no legal powers over the Chagos Islanders, who in the 1960s and 70s, were expelled in secret from their homeland on Diego Garcia in the Indian Ocean and sent into exile and poverty. Countless children died, many of them, from sadness. It was an epic crime few knew about.
For almost 50 years, the British have denied the islanders' the right to return to their homeland, which they had given to the Americans for a major military base.
In 2009, the British Foreign Office concocted a "marine reserve" around the Chagos archipelago.
This touching concern for the environment was exposed as a fraud when WikiLeaks published a secret cable from the British Government reassuring the Americans that "the former inhabitants would find it difficult, if not impossible, to pursue their claim for resettlement on the islands if the entire Chagos Archipelago were a marine reserve."
The truth of the conspiracy clearly influenced the momentous decision of the International Court of Justice.
WikiLeaks has also revealed how the United States spies on its allies; how the CIA can watch you through your I-phone; how Presidential candidate Hillary Clinton took vast sums of money from Wall Street for secret speeches that reassured the bankers that if she was elected, she would be their friend.
Read More @ PaulCraigRoberts.org