by Susan Duclos, All News Pipeline: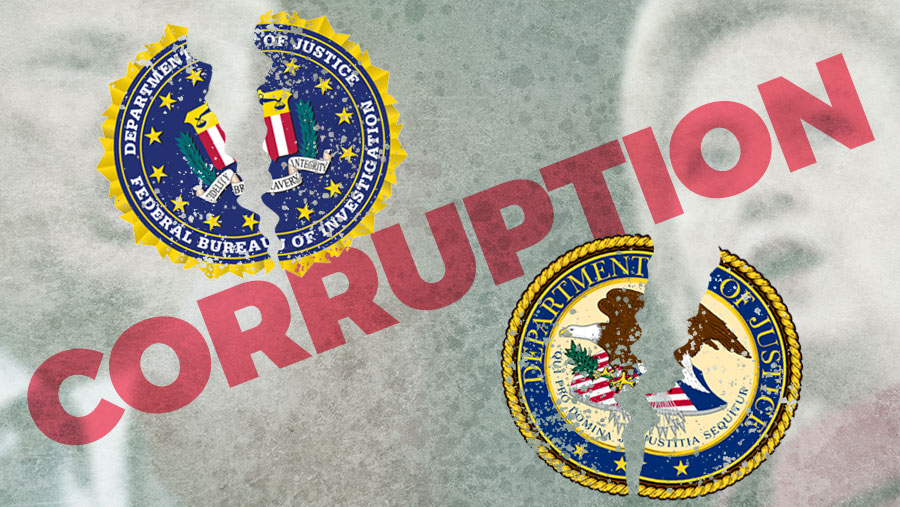 While everyone knows the name Robert Mueller, the man charged with carrying out what President Trump dubbed the "Witch Hunt," with liberals & the MSM believing Mueller was their last great hope to remove the President from office for "colluding" with Russia during the 2016 election campaign, a hope that has now been shattered for them as he shuts down his investigations, finding the president did not collude with Russia, almost no one is talking about the name John Huber.
Who is John Huber? An American lawyer who has served as the United States Attorney for the District of Utah since June 2015, who back in 2017, was tasked by the former Attorney General Jeff Sessions to lead a senior team of prosecutors to investigate "prosecutorial and investigative determinations" made by the DOJ and FBI in 2016 and 2017, "in cooperation" with the DOJ's inspector General, Michael Horowitz, who has staff of approximately 470 people.
Reminder: It was due to the DOJ's IG office reviews that the FBI wrongdoing by multiple intelligence agencies employees was exposed, such as the text messages between FBI agent Peter Strzok and FBI counsel Lisa Page, showing the RussiaGate hoax being set up as an "insurance policy" in case Donald Trump won the 2016 presidential election, as well as the bias and leaking to the media perpetrated by Deputy Director of the FBI Andrew McCabe, and others that are no longer holding positions within the these agencies.
The scope of Huber's task is far bigger than Mueller's was, but has been severely under-reported by the MSM. The scope of the combined reviews and investigation of Huber and the IG, includes investigating the DOJ's "compliance with certain legal requirementsand Department and FBI policies and procedures with respect to certain applications filed with the U.S. Foreign Intelligence Surveillance Court (FISA).
(If you appreciate stories like this, please consider donating to ANP to help keep independent journalism alive.)
AG Jeff Sessions Letter to …  on Scribd
While the general public did not learn of Huber's appointment until March 2018, via a letter (embedded above) Sessions sent multiple members of congress that were requesting a special counsel be appointed to investigate FBI and DOJ misconduct, a recent Freedom of Information Act request has revealed that Huber has been investigating these matters since before November 2017.
Read More @ AllNewsPipeline.com