by Chris Menahan, Information Liberation: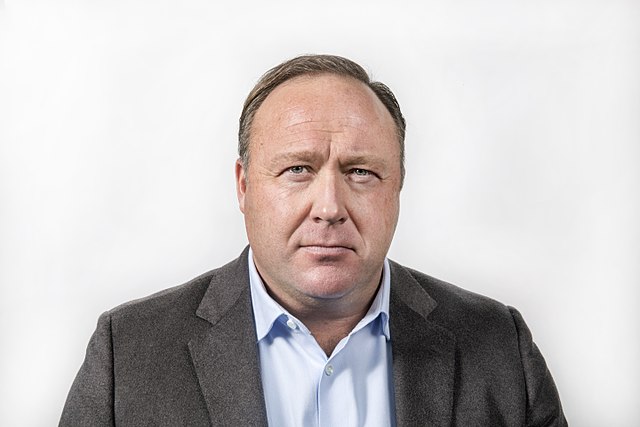 George Soros-funded MediaMatters wrote an article on Monday whining about a small YouTube channel sharing content from Alex Jones and Google-owned YouTube banned it within hours.
MediaMatters's article currently reads:
Update (3/25/19): Following the publication of this post, the The Free Speech Channel channel was removed from YouTube, with a message telling visitors to its page the "account has been terminated for a violation of YouTube's Terms of Service."
Although YouTube has banned several channels associated with conspiracy theorist Alex Jones, his Infowars outlet still appears to be able to spread its message on the video platform on a channel called The Free Speech Channel.

On March 19, YouTube banned a channel that exclusively shared Infowars content under the name Resistance News following reporting by Media Matters. The Free Speech Channel, previously dormant for the last seven months, has now come back to life to share Infowars content.

The channel was created on March 3, 2018, and exclusively posts videos from Infowars broadcasts. Notably, a March 3, 2018, Infowars.com article tells readers to "support these two new channels in the fight for free speech" before listing The Free Speech Channel and Infowars Censored. The Infowars Censored channel's account was previously terminated by YouTube.
As they note, this is apparently the second channel they got banned this month. The other channel was similarly banned within hours of their report.
Paul Joseph Watson talked about the latest ban on Twitter:
YouTube just terminated a channel because it hosted a new Joe Rogan podcast which featured Alex Jones.

This happened 3 hours after Media Matters (George Soros front group) wrote an article demanding it be taken down.

Hope Rogan's millions of fans will be pissed off. @joerogan pic.twitter.com/3B9Slx8JwP

— Paul Joseph Watson (@PrisonPlanet) 26 March 2019
Why is Media Matters (which purports to be a charity) colluding with a giant transnational corporation to censor free speech?

Why do they have the power to silence probably the most prominent voice online today? @joerogan

— Paul Joseph Watson (@PrisonPlanet) 26 March 2019
Maybe if the content of the conversation had been a ludicrous fake news conspiracy theory, like Trump colluding with Russia to steal an election, YouTube would have taken zero action?

— Paul Joseph Watson (@PrisonPlanet) 26 March 2019
Read More @ InformationLiberation.com