by Joel B. Pollak and Joshua Caplan, Breitbart: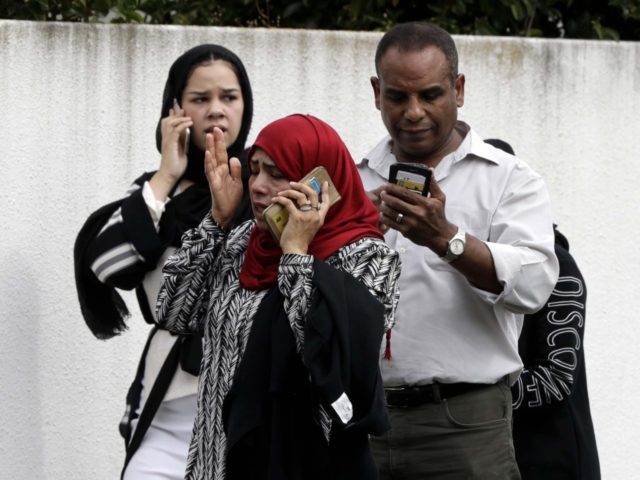 At least 49 people have been killed and 40 wounded in mass shootings at two mosques in Christchurch, New Zealand. Four people are in custody in connection to the shootings, police confirm.
**Follow all of the events on the Breitbart News Live Wire below. All times in eastern.**
7:55 AM — President Donald Trump offers condolences following the shootings at two mosques in Christchurch, New Zealand.
My warmest sympathy and best wishes goes out to the people of New Zealand after the horrible massacre in the Mosques. 49 innocent people have so senselessly died, with so many more seriously injured. The U.S. stands by New Zealand for anything we can do. God bless all!

— Donald J. Trump (@realDonaldTrump) 15 March 2019
4:40 AM — Death toll rises to 49 as more wounded treated in local hospitals and a man is charged with murder.
Latest: Man charged with murder after 49 die in Christchurch mosque massacre: https://t.co/8iL5vQaVuQ pic.twitter.com/LNNjOcc2iG

— Herald Sun (@theheraldsun) 15 March 2019
3:51 AM  — Two backpacks which were left unattended near Britomart Train Station in Auckland blown up by the NZ Defence Force.
Two explosions have just gone off at Britomart

— Greater Auckland (@GreaterAKL) 15 March 2019