by Allum Bokhari, Breitbart: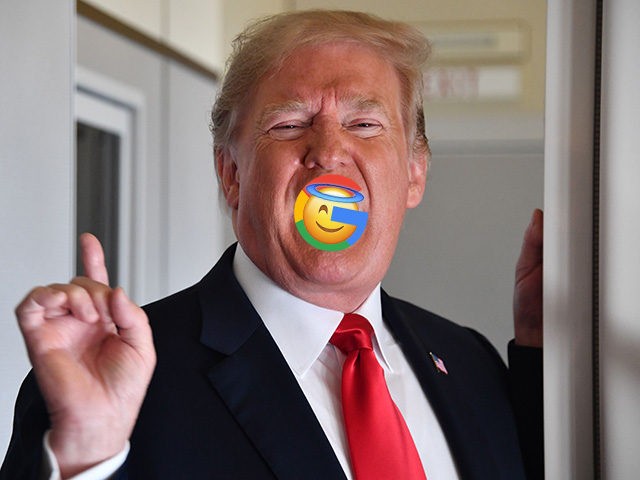 A manager at Google allegedly cautioned a lower-level employee for questioning the company's stance on "fake news," telling him that the company had to stop fake news and "hate speech," because "that's how Trump won," according to a post aired publicly by another Google employee on social media.
Mike Wacker, a software engineer at Google, published on social media a redacted email he claims he received from a fellow employee in 2017, which alleged political bias at the company. According to Wacker's post, his colleague at Google wrote:
Also, I posted a comment on a meme regarding fake news on Search and someone reported it to [Human Resources]. I didn't say I was in favor or against, just cautioned that we need to be car[e]ful. My manager brought it up in our 1:1 last week. Made me feel very uncomfortable for having an opposing view. He said we need to stop hate [speech] and fake news because that's how Trump won the election. [emphasis ours]

I obviously didn't say anything and just wanted it to end. I [redacted] would like to see all managers be required to take political bias training.
The employee also alleged the existence of official training courses at Google dedicated to "bashing conservatives and Trump supporters."
Also, have you taken the bias busting course lately? The entire thing is bashing conservatives and Trump supporters. So many false accusations and sob stories. My friend took the course and said he was told he didn't know how it felt to be a minority because he was a male. This came from the speaker themselves!
Wacker published the email on Twitter, stating that "multiple incidents, multiple concerns, and many conversations have driven my decision to publish this email."
On the topic of political bias at Google, I have decided to publish the following email I received from another Google employee in July of 2017. (For privacy reasons, parts have been redacted, including the employee's identity.) The contents of this email speak for itself. pic.twitter.com/X5nze8rsF4

— Mike Wacker (@m_wacker) 11 March 2019
"This incident serves as a good representative example. It is certainly not an isolated incident, and others have had similar experiences."
The software engineer said that he believed all people should make a "reasonable attempt to resolve such matters internally," and that he had made a "good faith attempt to do that."
In these situations, one should first make a reasonable attempt to resolve such matters internally. In both this case and other cases, I have made a good faith attempt to do that. However, those attempts did not resolve my concerns, which led me to my current course of action.

— Mike Wacker (@m_wacker) 11 March 2019