by Chris Menahan, Information Liberation: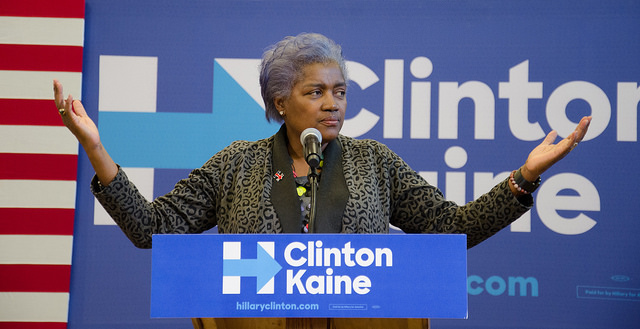 You're going to love the new Fox News!
From Breitbart, "Report: Fox News Suspends Jeanine Pirro for Two Weeks":
The Fox News Channel has suspended Jeanine Pirro's weekly program —Justice with Judge Jeanine — in response to the conservative host's recent remarks about Rep. Ilhan Omar's (D-MN) use of a hijab, according to a report.

CNN Reliable Sources host Brian Stelter reported Sunday that Pirro's show was suspended for two weeks, noting that while she may be in the "penalty box," she has not been fired from the network. Fox News aired a repeat episode of its documentary series Scandalous on Saturday instead of Justice with Judge Jeanine. When asked why Pirro would not appear on air, a Fox News spokesperson told Deadline it would not comment on "internal scheduling matters."
Pirro was met with criticism after appearing to suggest on her program earlier March that Omar wears a hijab in defiance of the Constitution. "Think about this: She's not getting this anti-Israel sentiment doctrine from the Democrat Party. So if it's not rooted in the party, where is she getting it from?" Pirro said in her opening segment. "Think about it. Omar wears a hijab, which according to the Quran 33:59, tells women to cover so they won't get molested. Is her adherence to this Islamic doctrine indicative of her adherence to Sharia law, which in itself is antithetical to the United States Constitution?"
Note, her offense was merely posing a question.
From Breitbart, "Donna Brazile Hired as Fox News Contributor":
Donna Brazile, the former acting chair of the Democratic National Committee, has joined the Fox News Channel as a contributor, the network announced Monday.

Brazile, a longtime Democrat operative, will provide political commentary on the Fox News Channel and Fox Business Network and makes her debut appearance on The Daily Briefing with Dana Perino this week.

"I'm delighted to be joining Fox News. I know I'm going to get criticized from my friends in the progressive movement for being on Fox News. My response is that, if we've learned anything from the 2016 election, it is that we can't have a country where we don't talk to those who disagree with our political views," Brazile saidin a statement. "There's an audience on Fox News that doesn't hear enough from Democrats. We have to engage that audience and show Americans of every stripe what we stand for rather than retreat into our 'safe spaces' where we simply agree with each other. For there is no safety in self-limiting numbers. You can be darn sure that I'm still going to be me on Fox News."

In October 2016, Brazile was forced to resign from her role as a CNN contributor amid reports she leaked questions to then-Democrat presidential candidate Hillary Clinton's campaign ahead of a CNN debate and CNN town hall.
Trump weighed in on Sunday to encourage Fox News to bring Judge Janine back:
Bring back @JudgeJeanine Pirro. The Radical Left Democrats, working closely with their beloved partner, the Fake News Media, is using every trick in the book to SILENCE a majority of our Country. They have all out campaigns against @FoxNews hosts who are doing too well. Fox …..

— Donald J. Trump (@realDonaldTrump) 17 March 2019
Read More @ InformationLiberation.com