by John W. Whitehead, Rutherford Institute: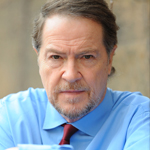 "The Fourth Amendment was designed to stand between us and arbitrary governmental authority. For all practical purposes, that shield has been shattered, leaving our liberty and personal integrity subject to the whim of every cop on the beat, trooper on the highway and jail official."—Herman Schwartz, The Nation
You think you've got rights? Think again.
All of those freedoms we cherish—the ones enshrined in the Constitution, the ones that affirm our right to free speech and assembly, due process, privacy, bodily integrity, the right to not have police seize our property without a warrant, or search and detain us without probable cause—amount to nothing when the government and its agents are allowed to disregard those prohibitions on government overreach at will.
This is the grim reality of life in the American police state.
Our so-called rights have been reduced to technicalities in the face of the government's ongoing power grabs.
Consider a case before the U.S. Supreme Court (Mitchell vs. Wisconsin) in which Wisconsin police officers read an unconscious man his rights and then proceeded to forcibly and warrantlessly draw his blood while he was still unconscious in order to determine if he could be charged with a DUI.
To sanction this forced blood draw, the cops and the courts have hitched their wagon to state "implied consent" laws (all of the states have them), which suggest that merely driving on a state-owned road implies that a person has consented to police sobriety tests, breathalyzers and blood draws.
More than half of the states (29 states) allow police to do warrantless, forced blood draws on unconscious individuals whom they suspect of driving while intoxicated.
Seven state appeals courts have declared these warrantless blood draws when carried out on unconscious suspects are unconstitutional. Courts in seven other states have found that implied consent laws run afoul of the Fourth Amendment. And yet seven other states (including Wisconsin) have ruled that implied consent laws provide police with a free pass when it comes to the Fourth Amendment and forced blood draws.
With this much division among the state courts, a lot is riding on which way the U.S. Supreme Court rules in Mitchell and whether it allows state legislatures to use implied consent laws as a means of allowing police to bypass the Fourth Amendment's warrant requirement in relation to forced blood draws and unconscious suspects.
Mind you, this is the third time in as many years that the Supreme Court has taken up the issue of warrantless blood draws.
In 2016, the Court ruled 7-1 in Birchfield v. North Dakota that states may not prosecute suspected drunken drivers for refusing warrantless blood draws when they are arrested. However, the Court also tossed the cops a bone by giving them a green light to require a warrantless breath test incident to arrest. Writing for the majority, Justice Samuel Alito rightly recognized the danger of allowing the government to warrantlessly take possession of—and preserve indefinitely—one's biological and genetic material.
In 2013, a divided Supreme Court held in Missouri v. McNeely that people suspected of drunken driving can't automatically be subjected to blood tests without a warrant and without their consent.
The differences between McNeely, Birchfeld and Mitchell are nuanced, but it is in these nuances that the struggle to preserve the Fourth Amendment can best be seen.
The Fourth Amendment has been on life support for a long time.
Our freedoms—especially the Fourth Amendment—continue to be strangulated by a prevailing view among government bureaucrats that they have the right to search, seize, strip, scan, spy on, probe, pat down, taser, and arrest any individual at any time and for the slightest provocation.
Forced cavity searches, forced colonoscopies, forced blood draws, forced breath-alcohol tests, forced DNA extractions, forced eye scans, forced inclusion in biometric databases: these are just a few ways in which Americans are being forced to accept that we have no control over our bodies, our lives and our property, especially when it comes to interactions with the government.
Worse, on a daily basis, Americans are being made to relinquish the most intimate details of who we are—our biological makeup, our genetic blueprints, and our biometrics (facial characteristics and structure, fingerprints, iris scans, etc.)—in order to clear the nearly insurmountable hurdle that increasingly defines life in the United States: we are now guilty until proven innocent.
Such is life in America today that individuals are being threatened with arrest and carted off to jail for the least hint of noncompliance, homes are being raided by police under the slightest pretext, property is being seized on the slightest hint of suspicious activity, and roadside police stops have devolved into government-sanctioned exercises in humiliation and degradation with a complete disregard for privacy and human dignity.
Remember what happened to Utah nurse Alex Wubbels after a police detective demanded to take blood from a badly injured, unconscious patient without a warrant?
Wubbels refused to go along with the cop's order, citing hospital policy that requires police to either have a warrant or permission from the patient in order to draw blood.
The detective had neither.
Irate, the detective threatened to have Wubbels arrested if she didn't comply. Backed up by her supervisors, Wubbels respectfully stood her ground only to be roughly grabbed, shoved out of the hospital, handcuffed and forced into an unmarked car while hospital police looked on and failed to intervene (take a look at the police body camera footage, which went viral, and see for yourself).
Michael Chorosky didn't have an advocate like Wubbels to stand guard over his Fourth Amendment rights. Chorosky was surrounded by police, strapped to a gurney and then had his blood forcibly drawn after refusing to submit to a breathalyzer test. "What country is this? What country is this?" cried Chorosky during the forced blood draw.
What country is this indeed?
Unfortunately, forced blood draws are just the tip of the iceberg when it comes to the indignities and abuses being heaped on Americans in the so-called name of "national security."
For example, 21-year-old Charnesia Corley was allegedly being pulled over by Texas police for "rolling" through a stop sign. Claiming they smelled marijuana, police handcuffed Corley, placed her in the back of the police cruiser, and then searched her car for almost an hour. No drugs were found in the car.
As the Houston Chronicle reported:
Returning to his car where Corley was held, the deputy again said he smelled marijuana and called in a female deputy to conduct a cavity search. When the female deputy arrived, she told Corley to pull her pants down, but Corley protested because she was cuffed and had no underwear on. The deputy ordered Corley to bend over, pulled down her pants and began to search her. Then…Corley stood up and protested, so the deputy threw her to the ground and restrained her while another female was called in to assist. When backup arrived, each deputy held one of Corley's legs apart to conduct the probe.
The cavity search lasted 11 minutes. This practice is referred to as "rape by cop."