by Corey, CoreysDigs.com: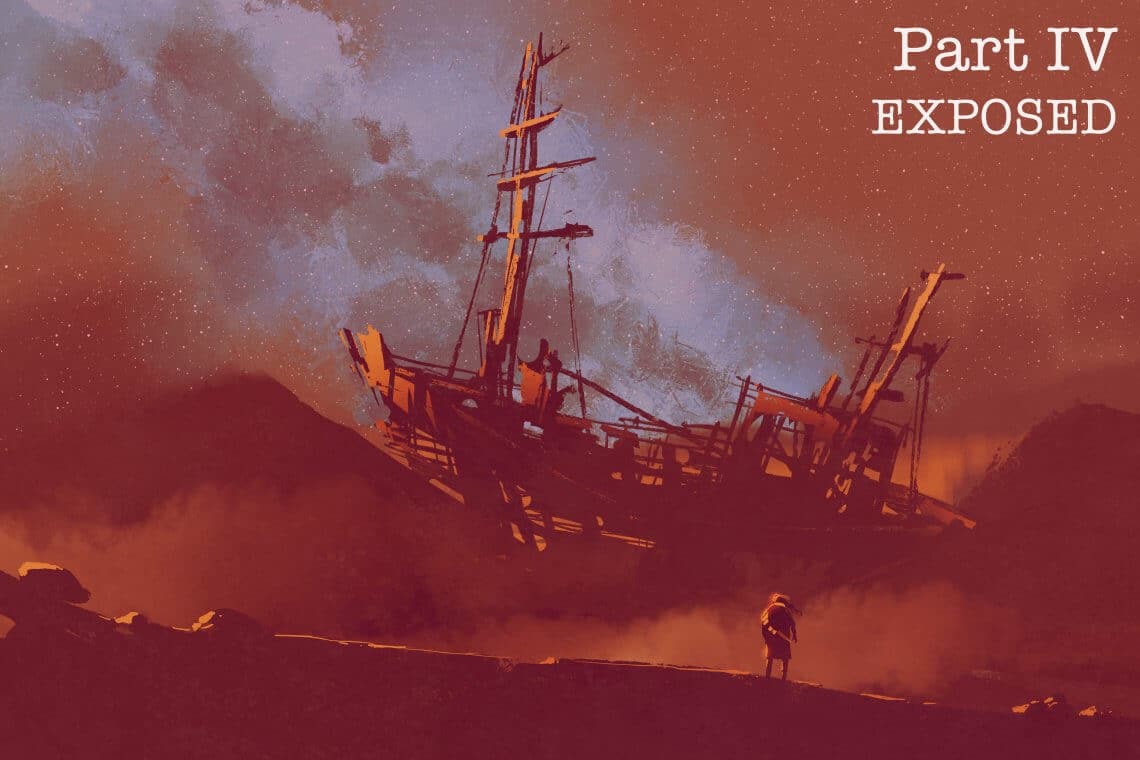 New information has come to light in regard to the Clintons and Branson's affairs with the Caribbean Islands. Several more players have boarded this ship, including Bill Gates, The World Bank, Virgin Unite, Digicel, The Nature Conservancy, Tides, and numerous others. Generating millions in funds to erect small solar farms, was just the appetizer. These folks have a 5-course meal planned, and the potential for dessert is concerning.
Having locked in negotiations with 26 governments along the drug and child trafficking transits, after fashioning all of their government buildings in solar panels as a "freebee," it would seem full-scale tourism, smart cities, even underwater fiber optics connecting all of the islands for a hefty communications kickback to Digicel and friends, are next on the agenda – but to what end, and how did it get this far?
In Shipwrecked on Ten Islands with Clintons & Branson parts 1-3, their entire operation on these island nations is dissected with maps, financial details, a breakdown of each company involved, and a timeline beginning in 2012, that shows the Obama administration's ties to boosting this island adventure in 2015, and bringing it current to 2018 when they broke ground on Saint Lucia. It is important to read parts 1-3 to understand the full backstory on their involvement with these islands. It also breaks down many other companies involved, including shipping companies, as well as Norway and an arm of the World Bank's involvement in funding this extravaganza.
Who is Taking Control of The Caribbean?
Bill Clinton set the stage on October 1, 2018, when he addressed delegates at the Caribbean Tourism Organization's State of the Industry Conference in Nassau via video, urging the Caribbean to continue to expand its tourism industry, while declaring the 2017 hurricane season resulted in a huge loss and it is critical to build this back up. Clinton stated:
We have seen already how hotels, for example, can act as models for businesses and other sectors by emphasizing sustainability, developing the local workforce, and forming partnerships with local farmers and small businesses. We have made a lot of progress, but there is so much more to be done. And with the apparent hurricane season already under way, we know the work is more urgent than ever.
The "we" in that sentence refers to the Caribbean Tourism Organization and the Clinton Foundation, under the guise of "Clinton Global Initiative Action Network on Post-Disaster Recovery." See, back in 2012 they launched the Ten Island Challenge, whereby they bought into all of the island nations by providing free solar infrastructure to all government buildings, and obtained funding to setup solar farms for these islands. The pay-to-play would appear to reach far beyond this as time rolled on. They were also working on other developments, such as the Marriott Port-au-Prince in Haiti backed by Dennis O'Brien's Digicel, to the tune of $45 million, which opened its doors in 2015. This was one of their grand plans for helping the people of Haiti after the earthquake decimated their land, left hundreds of thousands dead, while leaving thousands homeless and starved – a hotel.
That same year, in 2015, The Obama Administration's U.S. Department of Energy releases the 'Energy Transition Initiative – Islands Playbook,' which is a 120-pg pdf action-oriented guide to successfully initiate, plan and complete a transition to an energy system that relies on local resources while eliminating one or two imported fuels. They state: "We anticipate that the first additions will result from joint efforts undertaken by the U.S. Department of Energy, the Rocky Mountain Institute, and the Carbon War Room, to support energy transition efforts in the Caribbean." They go on to state that the document was made possible through the leadership and support of the U.S. Department of Energy, Office of Energy Efficiency and Renewable Energy, and that the Carbon War Room will also be using the 'Playbook' as the implementation strategy for its 'Ten Island Challenge'. Along with the Island Playbook, they created individual "Energy Snapshot's" on each of the islands, such as this one on Saint Lucia.
To be very clear, Carbon War Room is Richard Branson's company that merged with the Rocky Mountain Institute and became a subsidiary under RMI, in 2014. These companies are in partnership with Clinton Global Initiative on the Ten Island Challenge.
Who was head of the DOE at that time, and where did this "Islands Playbook" derive from? Former Secretary of Energy Dr. Ernest Moniz was appointed by former President Obama to head the DOE in 2013, where he served until January 19, 2017 when President Trump took office. Moniz also served as the Under Secretary of the Department of Energy from 1997 – 2001, and as Associate Director for Science in the Office of Science and Technology Policy under former President Clinton. In June 2017, Moniz became Co-Chair and Chief Executive Officer of the Nuclear Threat Initiative (NTI), in addition to launching the not-for-profit "Energy Futures Initiative (EFI)" with Melanie Kenderdine and Joseph Hezir.
Moniz is a member of the Council on Foreign Relations and of the International Advisory Board of the Atlantic Council. He championed the Paris Climate Accord, and he negotiated the Iran Nuclear Agreement, along with former Secretary of State John Kerry. Needless to say, he's not a fan of Trump.
The Caribbean Tourism Agenda & Players
One year prior to Bill Clinton setting the stage at the tourism conference, another partnership had formed in 2017. The Caribbean Climate-Smart Accelerator, is a partnership of big names that emerged under the radar in December 2017. Their objective is to strengthen the region's readiness and response to disasters by helping transform the economy. How? By fast-tracking public and private investment opportunities that support climate action. Their goal is to create the world's first climate-smart zone. They state that their partners drive sustainability and develop solutions to tackle climate change and prevent further damage.
Who are the dream-makers of this "accelerator?" It sprung its wings out of President Macron's Paris One Planet Summit, where Prime Minister Roosevelt Skerrit of Dominica, Keith Mitchell of Grenada, Allen Chastanet of Saint Lucia, and Virgin Group Founder Sir Richard Branson shared their vision. And by August 2018, the Inter-American Development Bank announced it was partnering with them and implementing $1 billion in funds it had pledged at the Paris Summit. Richard Branson was at the launch event in Jamaica, with Prime Minister Andrew Holness, on August 9, 2018.
In January 2019, eight years after Haitian farmers were displaced from their land being seized to build the Caracol Industrial Park in Haiti, the farmers won a settlement against Inter-American Development Bank and USAID-financed Caracol Industrial Park. Caracol was developed by some of the very same people involved in this Caribbean takeover. It's a disgrace how they took advantage of the people and the land in Haiti. These same people are involved in these Caribbean agendas on 26 Islands, including Haiti.
Twenty-six Caribbean government heads sold out their people, to partner with public and private sector organizations so they can control the tourism industry. "Tourism" may sound uplifting, until one breaks down the underbelly.
Partner Countries
Anguilla
Antigua & Barbuda
Aruba
Bahamas
Barbados
Belize
Bonaire
British Virgin Islands
Costa Rica
Curacao
Dominican Republic
Dominica
Grenada
Guyana
Haiti
Honduras
Jamaica
Mexico
Montserrat
Panama
St. Kitts & Nevis
St. Lucia
St Vincent & The Grenadines
Suriname
Turks and Caicos
US Virgin Islands
Public Sector Partners
Government of Canada
CCRIF SPC (formerly the Caribbean Catastrophe Risk Insurance Facility)
Caribbean Community (CARICOM)
Caribbean Development Bank (CDB)
Caribbean Disaster Emergency Management Agency (CDEMA)
Global Facility for Disaster Reduction & Recovery (GFDRR)
Green Climate Fund (GCF)
Inter-American Development Bank Group (IDB)
Organization of American States (OAS)
Organization of Eastern Caribbean States (OECS)
United Nations Development Programme (UNDP)
World Bank Group (WBG)
Private Sector Partners
8 Minute Energy
Airbnb
Algas Organics
Bill Gates
BMR Energy (Branson)
Sir Richard Branson
Breakthrough Energy Coalition (see below)
Bridgeway Foundation
Cave Shepherd & Co. Ltd.
Clinton Foundation
Committee on Sustainability Assessment
Environmental Services Inc.
Envision Energy
Fahr LLC
Global Affairs Canada (GAC)
Mats Granryd, GSMA
Harneys
Chris Hohn, TCI Fund Management
Ionian Management Inc.
Long Haul Capital Group LLC
LowCarbon.com
Munich Climate Insurance
PwC
Risk Cooperative
Rocky Mountain Institute
Sister Cities International
Sutter Securities
Swiss Re
The Nature Conservancy
Tides
Usain Bolt
Virgin Group
Willis Towers Watson
Zero Mass Water
Breakthrough Energy Coalition is a group of 28 high-net-worth investors from 10 countries, including Bill Gates, Jeff Bezos, Richard Branson, George Soros, Tom Steyer, Mark Zuckerberg, Marc Benioff, Jack Ma, Reid Hoffman, Meg Whitman, Nat Simons, and wait for it… the University of California. They kicked this off in 2015, and in 2016 created a $1 billion fund called Breakthrough Energy Ventures Fund, with the intention of bolstering government assistance in renewable energy. One more recent project, dubbed "project Malta," is with Google's parent company Alphabet, to spin out molten-salt energy storage.