by Michael Snyder, End Of The American Dream: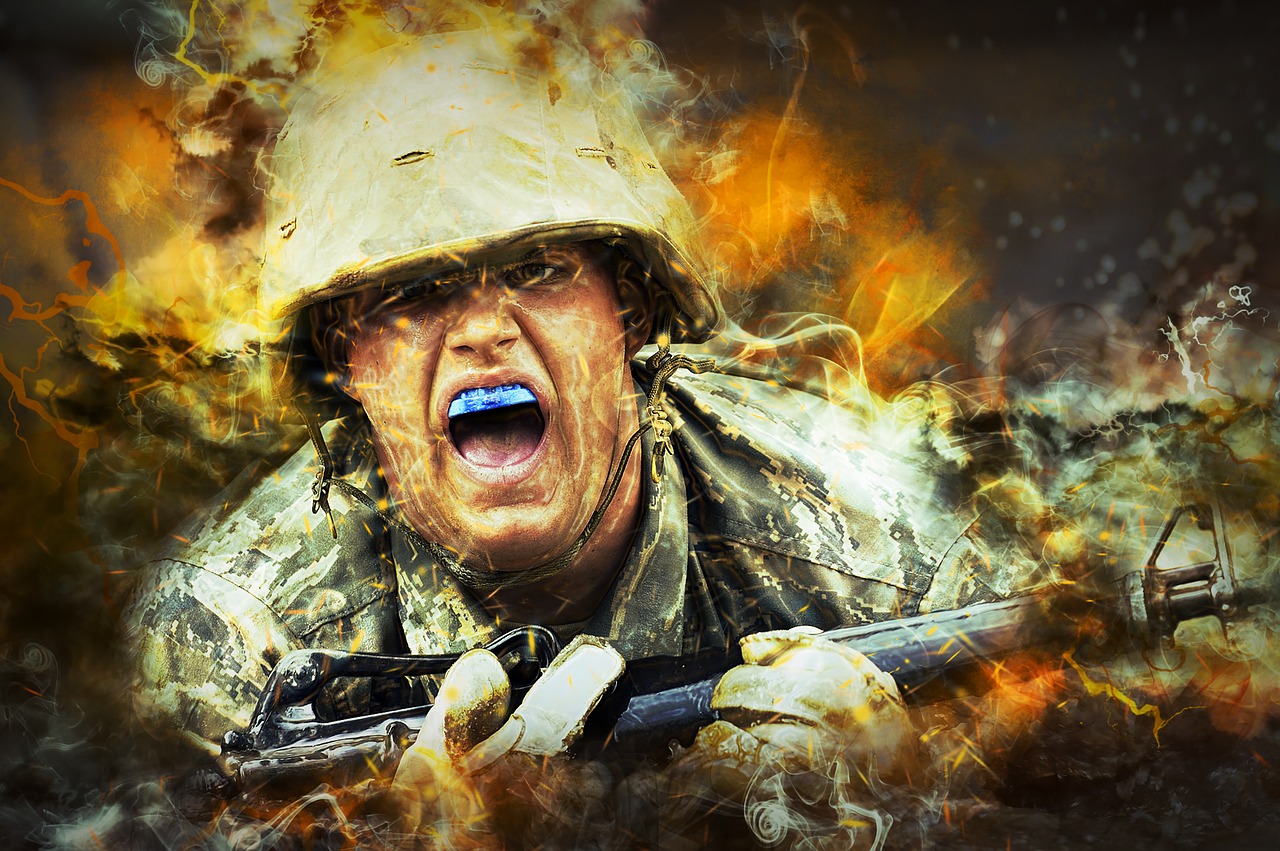 Humanity never seems to learn.  During the 20th century, at least 108 million people were killed during all wars combined, and you would think that after so much bloodshed humanity would never want to go down that road again.  And in this century, an enormous amount of American blood has already been shed in Afghanistan, Iraq and elsewhere.  Unfortunately, the drumbeats of war are starting to get louder once again.  Very angry talk often precedes military conflict, and right now there sure is a lot of angry talk going on.
Before we get to the U.S., let's talk about India and Pakistan.  They are both nuclear powers, and thanks to a horrific terror bombing last month, they are once again on the verge of war…
Pakistan's prime minister offered to hold talks with India, even as he warned New Delhi to refrain from launching any attacks on his country following last week's suicide bombing in Indian-controlled Kashmir.

Imran Khan said he hoped "better sense" would prevail after the attack on a paramilitary convoy that killed at least 40 Indian troops. But he warned in a televised speech Tuesday that if India attacks, "Pakistan will not merely think of retaliation, but rather, we will retaliate."
In fact, it is being reported on Twitter that Pakistan has even "begun its logistics preparations for possible war with India"…
#BREAKING: Pakistan has begun its logistics preparations for possible war with India, has put hospitals along the frontier on stand-by mode – @timesofindia
Of course most Americans don't even know that this is happening.
Sadly, the truth is that most Americans couldn't even point out where Pakistan and India are on a blank map of the world.
But Americans should at least be concerned that the U.S. could soon be entering a new war.  President Trump has repeatedly threatened to use the U.S. military in Venezuela if the Maduro government does not step down peacefully, and that is definitely not going to happen.
In fact, Venezuelan Defense Minister Vladimir Padrino had said that if the U.S. wants regime change in his country, they are going to have to do it "over our dead bodies"…
Trump has refused to rule out US military action in Venezuela. He raised the pressure on Monday, issuing a warning to the Venezuelan military.

He told them that if they continue to support Maduro, 'you will find no safe harbor, no easy exit and no way out. You will lose everything.'

Padrino rejected Trump's threat, branding the US president 'arrogant.'

If foreign powers try to help install a new government by force, they will have to do so 'over our dead bodies,' Padrino said.
And could it be possible that U.S. troops are already being positioned for an invasion of Venezuela?  That is exactly what Cuba is claiming…
Cuba said Wednesday that the U.S. is secretly moving special forces closer to Venezuela as part of a plan to practice military adventurism in the country under the guise of "humanitarian intervention."

In a release from Granma, the Cuban government's official press, Havana officials say that between Feb. 6 and 10 there has been military transport from the U.S. to Puerto Rico, the Dominican Republic and other Caribbean nations without the knowledge of those countries.
Of course the U.S. is claiming that Cuba already has troops inside Venezuela and is helping to prop up the Maduro regime.  And that is probably true.  So if the U.S. decides to invade Venezuela, we could find ourselves fighting a war with Cuba also.
Read More @ EndOfTheAmericanDream.com