by Michael Snyder, End Of The American Dream: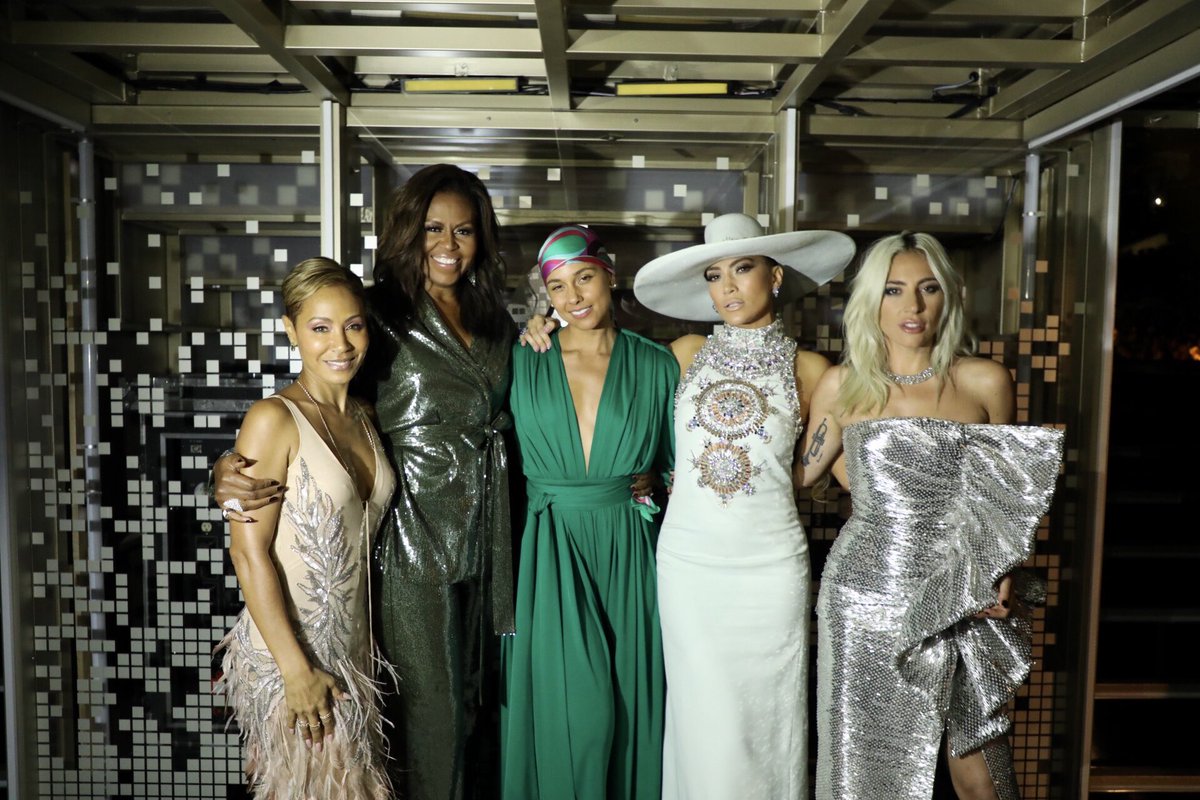 When she made a surprise appearance at the Grammy Awards on Sunday night, the entire auditorium went into a "spontaneous shrieking hysterical meltdown" when she began to speak. She is the most admired woman in America by a very wide margin, and she is married to the most admired man in America. She released her critically-acclaimed memoir "Becoming" in November, and here we are in February and it is still the best selling book on Amazon. Her national book tour has been filling sports stadiums all over the nation, and Democrats all across America are buzzing about the possibility that Michelle Obama could run for president in 2020.
But she has always insisted that she will never do it. In fact, she has made statements like this one time after time…
"I've never had the passion for politics. I just happened to be married to somebody who has the passion for politics, and he drug me kicking and screaming into this arena."
So that is the end of the matter, right?
Unfortunately, in politics you can never trust what people say, and it is much more important to watch what they do.
In recent months, Michelle Obama has been put center stage time after time while her husband has faded into the background. Suddenly, Michelle Obama seems like she is the biggest rock star in America, and there are only two reasons why this would be happening.
Either she wants to capitalize on her fame and make as much money as possible, or she is secretly plotting to run for president of the United States.
And it is entirely possible that she won't run. Ultimately, all of the motivational pablum in her book and her national tour could be setting the stage for her to become the next Oprah. She definitely doesn't seem content to drift quietly into retirement, and it is quite clear that she wants to do something.
Without a doubt, a career in television would be appealing, but my gut tells me that she has her eyes on an even bigger prize.
I have a feeling that events are being carefully orchestrated for her to become the "reluctant hero" that will step in to save the day for the Democrats in 2020. And judging by the reaction at the Grammy Awards last night, the left would get behind her in a heartbeat…
At last night's Grammy Awards in Los Angeles, host Alicia Keys brought a quartet of very famous women onto the stage and introduced them one-by-one to the crowd.

Lady Gaga, Jennifer Lopez and Jada Pinkett Smith all got varying degrees of warm ovations.

But the fourth lady sent the whole place into spontaneous shrieking hysterical meltdown.
In fact, NBC News reported that she received a "hero's welcome" and that she cut off the applause once it reached 25 seconds…
Many in the audience didn't immediately seem to pick up on Obama's appearance, but she was quickly interrupted when she began speaking, making it only as far as "From the Motown records I wore out on the South Side …" before the crowd stood and loudly cheered for 25 seconds.

"All right — we got a show to do," she said as she tried to wave the audience to quiet down.
No other Democrat that is running for president or that is thinking of running for president can elicit that sort of passionate response.
And let us not forget that Michelle Obama's book is outselling every other political book in modern history, including all of the books written by her husband. The following comes from CNN…
The inspirational memoir by the former first lady has been on sale for more than two months, yet it is still No. 1 on Amazon's constantly updated list of best-selling books.

Amazon said "Becoming" enjoyed the longest streak at No. 1 for any book since "Fifty Shades of Grey" came out in 2012.
Read More @ EndOfTheAmericanDream.com