by Paul Craig Roberts, Paul Craig Roberts: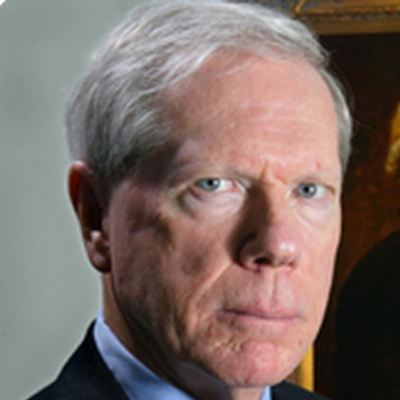 "It is perfectly possible for a man to be out of prison and yet not free—to be under no physical constraint and yet be a psychological captive, compelled to think, feel and act as the representatives of the national state, or of some private interest within the nation wants him to think, feel and act. . . . To him the walls of his prison are invisible and he believes himself to be free." — Aldous Huxley
John W. Whitehead says don't give up on America, fight for her return to a land of liberty.
"There's absolutely no evidence to support the statement that [America is] the greatest country in the world. We're 7th in literacy, 27th in math, 22nd in science, 49th in life expectancy, 178th in infant mortality, 3rd in median household income, number 4 in labor force and number 4 in exports. We lead the world in only three categories: number of incarcerated citizens per capita, number of adults who believe angels are real and defense spending, where we spend more than the next 26 countries combined, 25 of whom are allies…
"[America] sure used to be [the greatest country in the world ]… We stood up for what was right. We fought for moral reason. We passed laws, struck down laws, for moral reason. We waged wars on poverty, not on poor people. We sacrificed, we cared about our neighbors, we put our money where our mouths were and we never beat our chest. We built great, big things, made ungodly technological advances, explored the universe, cured diseases and we cultivated the world's greatest artists AND the world's greatest economy. We reached for the stars, acted like men. We aspired to intelligence, we didn't belittle it. It didn't make us feel inferior. We didn't identify ourselves by who we voted for in the last election and we didn't scare so easy. We were able to be all these things and do all these things because we were informed… by great men, men who were revered. First step in solving any problem is recognizing there is one. America is not the greatest country in the world anymore." ― Aaron Sorkin, The Newsroom (Episode 1)
Life in America has become a gut-wrenching, soul-sucking, misery-drenched, demoralizing existence.
We have managed to survive crackdowns, clampdowns, shutdowns, showdowns, shootdowns, standdowns, knockdowns, putdowns, breakdowns, lockdowns, takedowns, slowdowns, meltdowns, and never-ending letdowns.
We've been held up, stripped down, faked out, photographed, frisked, fracked, hacked, tracked, cracked, intercepted, accessed, spied on, zapped, mapped, searched, shot at, tasered, tortured, tackled, trussed up, tricked, lied to, labeled, libeled, leered at, shoved aside, saddled with debt not of our own making, sold a bill of goods about national security, tuned out by those representing us, tossed aside, and taken to the cleaners.
We've had our freedoms turned inside out, our democratic structure flipped upside down, and our house of cards left in a shambles.
We've had our children burned by flashbang grenades, our dogs shot, and our old folks hospitalized after "accidental" encounters with marauding SWAT teams. We've been told that as citizens we have no rights within 100 miles of our own border, now considered "Constitution-free zones." We've had our faces filed in government databases, our biometrics crosschecked against criminal databanks, and our consumerist tendencies catalogued for future marketing overtures.
We've seen the police transformed from community peacekeepers to point guards for the militarized corporate state. From Boston to Ferguson and every point in between, police have pushed around, prodded, poked, probed, scanned, shot and intimidated the very individuals—we the taxpayers—whose rights they were hired to safeguard. Networked together through fusion centers, police have surreptitiously spied on our activities and snooped on our communications, using hi-tech devices provided by the Department of Homeland Security.
We've been deemed suspicious for engaging in such dubious activities as talking too long on a cell phone and stretching too long before jogging, dubbed extremists and terrorists for criticizing the government and suggesting it is tyrannical or oppressive, and subjected to forced colonoscopies and anal probes for allegedly rolling through a stop sign.
We've been arrested for all manner of "crimes" that never used to be considered criminal, let alone uncommon or unlawful, behavior: letting our kids walk to the playground alone, giving loose change to a homeless man, feeding the hungry, and living off the grid.
We've been sodomized, victimized, jeopardized, demoralized, traumatized, stigmatized, vandalized, demonized, polarized and terrorized, often without having done anything to justify such treatment. Blame it on a government mindset that renders us guilty before we've even been charged, let alone convicted, of any wrongdoing. In this way, law-abiding individuals have had their homes mistakenly raided by SWAT teams that got the address wrong. One accountant found himself at the center of a misguided police standoff after surveillance devices confused his license plate with that of a drug felon.
We've been railroaded into believing that our votes count, that we live in a democracy, that elections make a difference, that it matters whether we vote Republican or Democrat, and that our elected officials are looking out for our best interests. Truth be told, we live in an oligarchy, politicians represent only the profit motives of the corporate state, whose leaders know all too well that there is no discernible difference between red and blue politics, because there is only one color that matters in politics—green.
Read More @ PaulCraigRoberts.org