by Harvey Organ, Harvey Organ Blog: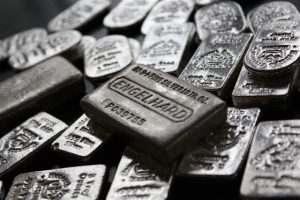 ANOTHER BIGGY: TREASURY RECEIPTS ON A TRAILING 12 MONTH VENUE FALLS INDICATING RECESSION/BUDGETARY DEFICIT SEEMS TO BE HEADING TO 1.1 TO 1.2 TRILLION DOLLARS/ AND INCOME TAX RECEIPTS ON A PERSONAL AND CORPORATE LEVEL ARE FALLING; GOOD REASON FOR THE STOCK MARKET TO RISE
GOLD: $1312.00 UP $1.40 (COMEX TO COMEX CLOSING)
Silver:   $15.68 DOWN 4 CENTS (COMEX TO COMEX CLOSING)
Closing access prices:
Gold :  1306.30
silver: $15.57
For comex gold and silver:
FEBRUARY
NUMBER OF NOTICES FILED TODAY FOR  FEB CONTRACT: 16 NOTICE(S) FOR 1600 OZ (0.049 tonnes)
TOTAL NUMBER OF NOTICES FILED SO FAR:  9225 NOTICES FOR 922500 OZ  (28.693 TONNES)
FOR FEBRUARY
XXXXXXXXXXXXXXXXXXXXXXXXXXXXXX
0 NOTICE(S) FILED TODAY FOR nil  OZ/
total number of notices filed so far this month: 535 for 2,675,000
XXXXXXXXXXXXXXXXXXXXXXXXXXXXXX
Bitcoin: OPENING MORNING TRADE $3657:DOWN $9
Bitcoin: FINAL EVENING TRADE: $3658 down $29.
end
JPMorgan or Goldman Sachs are taking a huge issuance (stopping) of gold at the comex.
today 9/16
EXCHANGE: COMEX
CONTRACT: FEBRUARY 2019 COMEX 100 GOLD FUTURES
SETTLEMENT: 1,309.200000000 USD
INTENT DATE: 02/12/2019 DELIVERY DATE: 02/14/2019
FIRM ORG FIRM NAME ISSUED STOPPED
____________________________________________________________________________________________
657 C MORGAN STANLEY 1
661 C JP MORGAN 2
661 H JP MORGAN 7
737 C ADVANTAGE 16 5
880 H CITIGROUP 1
____________________________________________________________________________________________
TOTAL: 16 16
MONTH TO DATE: 9,225
Let us have a look at the data for today
xxxxxxxxxxxxxxxxxxxxxxxxxxxxxxxxxxxxxxxxxxxxxxxxxxxxxxxxxxxxxxxxxxxxxxxxxx
In silver, the total OPEN INTEREST ROSE BY A STRONG SIZED 2720 CONTRACTS FROM 215,205 UP TO 217,925 WITH YESTERDAY'S 3 CENT GAIN  IN SILVER PRICING AT THE COMEX. TODAY WE ARRIVED CLOSER TO  AUGUST'S 2018  RECORD SETTING OPEN INTEREST OF 244,196 CONTRACTS.
WE HAVE ALSO WITNESSED A LARGE AMOUNT OF PHYSICAL METAL STAND FOR COMEX DELIVERY AS WE NOW HAVE JUST LESS THAN 22 MILLION OZ STANDING IN DECEMBER. AS WELL WE ARE WITNESSING CONSIDERABLE LONGS PACKING THEIR BAGS AND MIGRATING OVER TO LONDON IN GREATER NUMBERS IN THE FORM OF EFP'S.  WE WERE  NOTIFIED  THAT WE HAD A STRONG SIZED NUMBER OF COMEX LONGS TRANSFERRING THEIR CONTRACTS TO LONDON THROUGH THE EFP:
1219 EFP'S FOR MARCH,  0 FOR APRIL, 0 FOR MAY, 600 FOR DECEMBER AND ZERO FOR ALL  OTHER MONTHS  AND THEREFORE TOTAL ISSUANCE: OF 1819 CONTRACTS. WITH THE TRANSFER OF 1819 CONTRACTS, WHAT THE CME IS STATING IS THAT THERE IS NO SILVER (OR GOLD) TO BE DELIVERED UPON AT THE COMEX AS THEY MUST EXPORT THEIR OBLIGATION TO LONDON. ALSO KEEP IN MIND THAT THERE CAN BE A DELAY OF 24-48 HRS IN THE ISSUING OF EFP'S. THE 1819 EFP CONTRACTS TRANSLATES INTO 9.095 MILLION OZ  ACCOMPANYING:
1.THE 3 CENT GAIN IN SILVER PRICE AT THE COMEX AND
2. THE STRONG AMOUNT OF SILVER OUNCES WHICH STOOD FOR DELIVERY IN THE LAST SIX MONTHS:
JUNE/2018. (5.420 MILLION OZ);
FOR JULY: 30.370 MILLION OZ
FOR AUG., 6.065 MILLION OZ
FOR SEPT. 39.505 MILLION  OZ S
FOR OCT.2.525 MILLION OZ.
FOR NOV:  A HUGE 7.440 MILLION OZ STANDING  AND
21.925 MILLION OZ FINALLY STAND FOR DECEMBER.
5.845 MILLION OZ STAND IN JANUARY.
AND NOW 2.680 MILLION OZ STANDING FOR FEBRUARY.
ACCUMULATION FOR EFP'S/SILVER/J.P.MORGAN'S HOUSE OF BRIBES, / STARTING FROM FIRST DAY NOTICE/FOR MONTH OF FEBRUARY: 8295 CONTRACTS (FOR 9 TRADING DAYS TOTAL 8295 CONTRACTS) OR 41.475 MILLION OZ: (AVERAGE PER DAY: 921 CONTRACTS OR 4.608 MILLION OZ/DAY)
TO GIVE YOU AN IDEA AS TO THE HUGE SUPPLY THIS MONTH IN SILVER:  SO FAR THIS MONTH OF FEB:  41.475 MILLION PAPER OZ HAVE MORPHED OVER TO LONDON. THIS REPRESENTS AROUND 5.92% OF ANNUAL GLOBAL PRODUCTION (EX CHINA EX RUSSIA)*  JUNE'S 345.43 MILLION OZ IS THE SECOND HIGHEST RECORDED ISSUANCE OF EFP'S AND IT FOLLOWED THE RECORD SET IN APRIL 2018 OF 385.75 MILLION OZ.
ACCUMULATION IN YEAR 2019 TO DATE SILVER EFP'S:           258.94    MILLION OZ. (CORRECTED)
JANUARY 2019 EFP TOTALS:                                                      217.455. MILLION OZ.
RESULT: WE HAD A STRONG SIZED INCREASE IN COMEX OI SILVER COMEX CONTRACTS OF 2720 DESPITE THE 3 CENT GAIN IN SILVER PRICING AT THE COMEX //YESTERDAY..THE CME NOTIFIED US THAT WE HAD  STRONG SIZED EFP ISSUANCE OF 1819 CONTRACTS WHICH EXITED OUT OF THE SILVER COMEX AND TRANSFERRED THEIR OI TO LONDON AS FORWARDS. SPECULATORS CONTINUED THEIR INTEREST IN ATTACKING THE SILVER COMEX FOR PHYSICAL SILVER (SEE COMEX DATA) .
TODAY WE GAINED A STRONG SIZED: 4539 TOTAL OI CONTRACTS ON THE TWO EXCHANGES:
i.e 1819 OPEN INTEREST CONTRACTS HEADED FOR LONDON  (EFP's) TOGETHER WITH INCREASE OF 2720 OI COMEX CONTRACTS. AND ALL OF THIS  DEMAND HAPPENED WITH A 3 CENT GAIN INPRICE OF SILVER  AND A CLOSING PRICE OF $15.72 WITH RESPECT TO YESTERDAY'S TRADING. YET WE HAD A GIGANTIC AMOUNT OF SILVER STANDING AT THE COMEX FOR DELIVERY 
In ounces AT THE COMEX, the OI is still represented by JUST OVER 1 BILLION oz i.e. 1.095 BILLION OZ TO BE EXACT or 157% of annual global silver production (ex Russia & ex China).
FOR THE NEW FRONT FEBRUARY MONTH/ THEY FILED AT THE COMEX: 0 NOTICE(S) FOR nil OZ OF SILVER
IN SILVER,PRIOR TO TODAY, WE  SET THE NEW COMEX RECORD OF OPEN INTEREST AT 243,411 CONTRACTS ON APRIL 9.2018.  AND AGAIN THIS HAS BEEN SET WITH A LOW PRICE OF $16.51.  
AND NOW WE RECORD FOR POSTERITY ANOTHER ALL TIME RECORD OPEN INTEREST AT THE COMEX OF 244,196 CONTRACTS ON AUGUST 22/2018 AND AGAIN WHEN THIS RECORD WAS SET, THE PRICE OF SILVER WAS $14.78 AND LOWER IN PRICE THAN PREVIOUS RECORDS.
ON THE DEMAND SIDE WE HAVE THE FOLLOWING:
HUGE AMOUNTS OF SILVER STANDING FOR DELIVERY  (MARCH/2018: 27 MILLION OZ , APRIL/2018 : 2.485 MILLION OZ  MAY: 36.285 MILLION OZ ; JUNE/2018  (5.420 MILLION OZ) , JULY 2018 FINAL AMOUNT STANDING: 30.370 MILLION OZ   )  FOR AUGUST 6.065 MILLION OZ. , SEPT:  A HUGE 39.505 MILLION OZ./ OCTOBER: 2,520,000 oz  NOV AT 7.440 MILLION OZ./ DEC. AT 21.925 MILLION OZ   JANUARY AT  5.825 MILLION 

OZ.AND

 NOW FEB 2019:  2.680 MILLION OZ/
HUGE RECORD OPEN INTEREST IN SILVER 243,411 CONTRACTS (OR 1.217 BILLION OZ/ SET APRIL 9/2018) AND NOW AUGUST 22/2018:  244,196 CONTRACTS,  WITH A SILVER PRICE OF $14.78.
HUGE ANNUAL EFP'S ISSUANCE EQUAL TO 2.9 BILLION OZ OR 400% OF SILVER ANNUAL PRODUCTION/2017
RECORD SETTING EFP ISSUANCE FOR ANY MONTH IN SILVER; APRIL/2018/ 385.75 MILLIONOZ/  AND THE SECOND HIGHEST RECORDED EFP ISSUANCE JUNE 2018 345.43 MILLION OZ
AND YET, WITH THE EXTREMELY HIGH EFP ISSUANCE, WE HAVE A CONTINUAL LOW PRICE OF SILVER DESPITE THE ABOVE HUGE DEMAND.  TO ME THE ONLY ANSWER IS THAT WE HAVE SOVEREIGN  (CHINA) WHO IS ENDEAVOURING TO GOBBLE UP ALL AVAILABLE PHYSICAL SILVER NO MATTER WHERE, EXACTLY WHAT J.P.MORGAN IS DOING. AND IT IS MY BELIEF THAT J.P.MORGAN IS HOLDING ITS SILVER FOR ITS BENEFICIAL OWNER..THE USA GOVERNMENT WHO IN TURN IS HOLDING THAT SILVER FOR CHINA.(FOR A SILVER LOAN REPAYMENT).
IN GOLD, THE OPEN INTEREST FELL BY A TINY SIZED 87 CONTRACTS DOWN TO 476,083 WITH THE RISE IN THE COMEX GOLD PRICE/(A GAIN IN PRICE OF $2.20//YESTERDAY'S TRADING).
THE CME RELEASED THE DATA FOR EFP ISSUANCE AND IT TOTALED A FAIR  SIZED 1819 CONTRACTS:
MARCH HAD AN ISSUANCE OF 0 CONTACTS  APRIL 1819 CONTRACTS, DECEMBER: 0 CONTRACTS AND ALL OTHER MONTHS ZERO.  The NEW COMEX OI for the gold complex rests at 476,083. ALSO REMEMBER THAT THERE WILL BE A DELAY IN THE ISSUANCE OF EFP'S.  THE BANKERS REMOVE LONG POSITIONS OF COMEX GOLD IMMEDIATELY.  THEN THEY ORCHESTRATE THEIR PRIVATE EFP DEAL WITH THE LONGS AND THAT COULD TAKE AN ADDITIONAL, 48 HRS SO WE GENERALLY DO NOT GET A MATCH WITH RESPECT TO DEPARTING COMEX LONGS AND NEW EFP LONG TRANSFERS. . EVEN THOUGH THE BANKERS ISSUED THESE MONSTROUS EFPS, THE OBLIGATION STILL RESTS WITH THE BANKERS TO SUPPLY METAL BUT IT TRANSFERS THE RISK TO A LONDON BANKER OBLIGATION AND NOT A NEW YORK COMEX OBLIGATION. LONGS RECEIVE A FIAT BONUS TOGETHER WITH A LONG LONDON FORWARD. THUS, BY THESE ACTIONS, THE BANKERS AT THE COMEX HAVE JUST STATED THAT THEY HAVE NO APPRECIABLE METAL!! THIS IS A MASSIVE FRAUD: THEY CANNOT SUPPLY ANY METAL TO OUR COMEX LONGS BUT THEY ARE QUITE WILLING TO SUPPLY MASSIVE NON BACKED GOLD (AND SILVER) PAPER KNOWING THAT THEY HAVE NO METAL TO SATISFY OUR LONGS. LONDON IS NOW SEVERELY BACKWARD IN BOTH GOLD AND SILVER  AND WE ARE WITNESSING DELAYS IN ACTUAL DELIVERIES.
IN ESSENCE WE HAVE AN A FAIR SIZED GAIN IN TOTAL CONTRACTS ON THE TWO EXCHANGES OF 1732 CONTRACTS: 87 OI CONTRACTS DECREASED AT THE COMEX AND 1819 EFP OI CONTRACTS WHICH NAVIGATED OVER TO LONDON. THUS  TOTAL OI GAIN: 1732 CONTRACTS OR 173,200 OZ = 5.387 TONNES. AND ALL OF THIS DEMAND OCCURRED WITH A GAIN IN THE PRICE OF GOLD/ YESTERDAY TO THE TUNE OF $2.20.
YESTERDAY, WE HAD 4052 EFP'S ISSUED.
ACCUMULATION OF EFP'S GOLD AT J.P. MORGAN'S HOUSE OF BRIBES: (EXCHANGE FOR PHYSICAL) FOR THE MONTH OF FEBRUARY : 44,731 CONTRACTS OR 4,473,100 OZ  OR 139.13 TONNES (9 TRADING DAYS AND THUS AVERAGING: 4970 EFP CONTRACTS PER TRADING DAY
TO GIVE YOU AN IDEA AS TO THE GOOD SIZE OF THESE EFP TRANSFERS :  THIS MONTH IN 9 TRADING DAYS IN  TONNES: 139.13 TONNES
TOTAL ANNUAL GOLD PRODUCTION, 2018, THROUGHOUT THE WORLD EX CHINA EX RUSSIA: 2555 TONNES
THUS EFP TRANSFERS REPRESENTS 139.13/2550 x 100% TONNES = 5.45% OF GLOBAL ANNUAL PRODUCTION SO FAR IN DECEMBER ALONE.***
ACCUMULATION OF GOLD EFP'S YEAR 2019 TO DATE:     659.28  TONNES  (CORRECTED)
JANUARY 2019 TOTAL EFP ISSUANCE;   531.20 TONNES
WHAT IS ALARMING TO ME, ACCORDING TO OUR LONDON EXPERT ANDREW MAGUIRE IS THAT THESE EFP'S ARE BEING TRANSFERRED TO WHAT ARE CALLED SERIAL FORWARD CONTRACT OBLIGATIONS AND THESE CONTRACTS ARE LESS THAN 14 DAYS.  ANYTHING GREATER THAN 14 DAYS, THESE MUST BE RECORDED AND SENT TO THE COMPTROLLER, GREAT BRITAIN TO MONITOR RISK TO THE BANKING SYSTEM.  IF THIS IS INDEED TRUE, THEN THIS IS A MASSIVE CONSPIRACY TO DEFRAUD AS WE NOW WITNESS A MONSTROUS TOTAL EFP'S ISSUANCE AS IT HEADS INTO THE STRATOSPHERE. 
Result: A SMALL SIZED DECREASE IN OI AT THE COMEX OF 87 DESPITE THE GAIN IN PRICING ($2.20) THAT GOLD UNDERTOOK YESTERDAY) //.WE ALSO HAD A FAIR SIZED NUMBER OF COMEX LONG TRANSFERRING TO LONDON THROUGH THE EFP ROUTE: 1819 CONTRACTS AS THESE HAVE ALREADY BEEN NEGOTIATED AND CONFIRMED.   THERE OBVIOUSLY DOES NOT SEEM TO BE MUCH PHYSICAL GOLD AT THE COMEX.  I GUESS IT EXPLAINS THE HUGE ISSUANCE OF EFP'S…THERE IS HARDLY ANY GOLD PRESENT AT THE GOLD COMEX FOR DELIVERY PURPOSES. IF YOU TAKE INTO ACCOUNT THE 1819 EFP CONTRACTS ISSUED, WE HAD A FAIR GAIN OF 1732 CONTRACTS IN TOTAL OPEN INTEREST  ON THE TWO EXCHANGES:
1819 CONTRACTS MOVE TO LONDON AND 87 CONTRACTS DECREASED AT THE COMEX. (IN TONNES, THE GAIN IN TOTAL OI EQUATES TO 5.387 TONNES). ..AND ALL OF THIS  DEMAND OCCURRED WITH THE GAIN OF $2.20 IN YESTERDAY'S TRADING AT THE COMEX
we had:  16 notice(s) filed upon for 1600 oz of gold at the comex.
xxxxxxxxxxxxxxxxxxxxxxxxxxxxxxxxxxxxxxxxxxxxxxxxxxxxxxxxxxx
With respect to our two criminal funds, the GLD and the SLV:
GLD…
WITH GOLD UP $1.40 TODAY
THE CROOKS CONTINUE WITH THEIR ATTACK ON THE GLD
THEY WITHDREW ANOTHER:  2.23 TONNES OF GOLD AND THAT WILL BE USED TO RAID GOLD/
/GLD INVENTORY   798.89 TONNES
Inventory rests tonight: 798.89 tonnes.
TO ALL INVESTORS THINKING OF BUYING GOLD THROUGH THE GLD ROUTE: YOU ARE MAKING A TERRIBLE MISTAKE AS THE CROOKS ARE USING WHATEVER GOLD COMES IN TO ATTACK BY SELLING THAT GOLD.  IT SURE SEEMS TO ME THAT THE GOLD OBLIGATIONS AT THE GLD EXCEED THEIR INVENTORY
SLV/
WITH SILVER DOWN 4 CENTS  IN PRICE  TODAY:
ANOTHER ATTACK ON THE SLV:  A HUGE CHANGE IN SILVER INVENTORY AT THE SLV
A WITHDRAWAL OF 938,000 OZ AND THIS PAPER SILVER WITHDRAWAL WAS USED IN THE RAID THIS AFTERNOON.
/INVENTORY RESTS AT 306.935 MILLION OZ.
end
First, here is an outline of what will be discussed tonight:
1. Today, we had the open interest in SILVER ROSE BY A STRONG SIZED 2720 CONTRACTS from 215,205 UP TO 217,925  AND MOVING CLOSER TO THE NEW COMEX RECORD SET LAST IN AUG.2018AT 244,196 WITH A SILVER PRICE OF $14.78/(AUGUST 22/2018)..THE PREVIOUS RECORD WAS SET ON APRIL 9/2018 AT 243,411 OPEN INTEREST CONTRACTS WITH THE SILVER PRICE AT THAT DAY: $16.53). AND PREVIOUS TO THAT, THE RECORD  WAS ESTABLISHED AT: 234,787 CONTRACTS, SET ON APRIL 21.2017 OVER  1 1/3 YEARS AGO.  THE PRICE OF SILVER ON THAT DAY: $17.89.  AS YOU CAN SEE, WE HAVE RECORD HIGH OPEN INTERESTS IN SILVER  ACCOMPANIED BY A CONTINUAL LOWER PRICE WHEN THAT RECORD WAS SET…..
OUR CUSTOMARY MIGRATION OF COMEX LONGS CONTINUE TO MORPH INTO LONDON FORWARDS  AS OUR BANKERS USED THEIR EMERGENCY PROCEDURE TO ISSUE:
1219 CONTRACTS FOR MARCH. 0 CONTRACTS FOR MAY., 600 FOR DECEMBER AND  AND ALL OTHER MONTHS: ZERO. TOTAL EFP ISSUANCE: 1819 CONTRACTS. EFP'S GIVE OUR COMEX LONGS A FIAT BONUS PLUS A DELIVERABLE PRODUCT OVER IN LONDON.  IF WE TAKE THE  OI GAIN AT THE COMEX OF 2720 CONTRACTS TO THE 1819 OI TRANSFERRED TO LONDON THROUGH EFP'S,  WE OBTAIN A STRONG GAIN  OF 4539  OPEN INTEREST CONTRACTS.  THUS IN OUNCES, THE GAIN ON THE TWO EXCHANGES: 22.69 MILLION OZ!!! AND YET WE ALSO HAVE A STRONG DEMAND FOR PHYSICAL AS WE WITNESSED A FINAL STANDING OF GREATER THAN 30 MILLION OZ FOR JULY, A STRONG 6.065 MILLION OZ FOR AUGUST..  A HUGE 39.505  MILLION OZ  STANDING FOR SILVER IN SEPTEMBER… OVER 2 million  OZ STANDING FOR THE NON ACTIVE MONTH OF OCTOBER.,  7.440 MILLION OZ FINALLY STANDING IN NOVEMBER.  21.925 MILLION OZ  STANDING IN DECEMBER , 5.845 MILLION OZ STANDING IN JANUARY..AND NOW 2.680 MILLION OZ STANDING IN FEBRUARY.
RESULT: A STRONG SIZED INCREASE IN SILVER OI AT THE COMEX WITH THE 3 CENT PRICING GAIN THAT SILVER UNDERTOOK IN PRICING// YESTERDAY.BUT WE ALSO HAD A STRONG SIZED 1819 EFP'S ISSUED TRANSFERRING COMEX LONGS OVER TO LONDON. TOGETHER WITH THE STRONG  SIZED AMOUNT OF SILVER OUNCES STANDING FOR SEPTEMBER, DEMAND FOR PHYSICAL SILVER CONTINUES TO INTENSIFY AS WE WITNESS SEVERE BACKWARDATION IN SILVER IN LONDON.
(report Harvey)
.
2.a) The Shanghai and London gold fix report
(Harvey)
2 b) Gold/silver trading overnight Europe, Goldcore
(Mark O'Byrne/zerohedge
and in NY: Bloomberg
3. ASIAN AFFAIRS
i)WEDNESDAY MORNING/ TUESDAY NIGHT:
SHANGHAI CLOSED UP 49.17 POINTS OR 1.84% //Hang Sang CLOSED UP 280.27 POINTS OR 1.34%  /The Nikkei closed UP 531.94 POINTS OR 2.61%/ Australia's all ordinaires CLOSED DOWN 0.14%
/Chinese yuan (ONSHORE) closed UP  at 6.7646 AS TRUCE DECLARED FOR 3 MONTHS /Oil UP to 53.47 dollars per barrel for WTI and 62.94 for Brent. Stocks in Europe OPENED GREEN //.
ONSHORE YUAN CLOSED UP // LAST AT 6.7646 AGAINST THE DOLLAR. OFFSHORE YUAN CLOSED UP ON THE DOLLAR AT 6.7723: / TRADE TALKS NOW ON/MAJOR PROBLEMS AT HUAWEI /CFO ARRESTED   : /ONSHORE YUAN TRADING ABOVE LEVEL OF OFFSHORE YUAN/ONSHORE YUAN TRADING STRONGER AGAINST USA DOLLAR/OFFSHORE YUAN TRADING STRONGER AGAINST THE DOLLAR /CHINA RETALIATES WITH TARIFFS/ TRUMP RESPONDS TO NEW TARIFFS AND IT NOW A FULL TRADE WAR COMMENCED
Read More @ HarveyOrganBlog.com