from RT: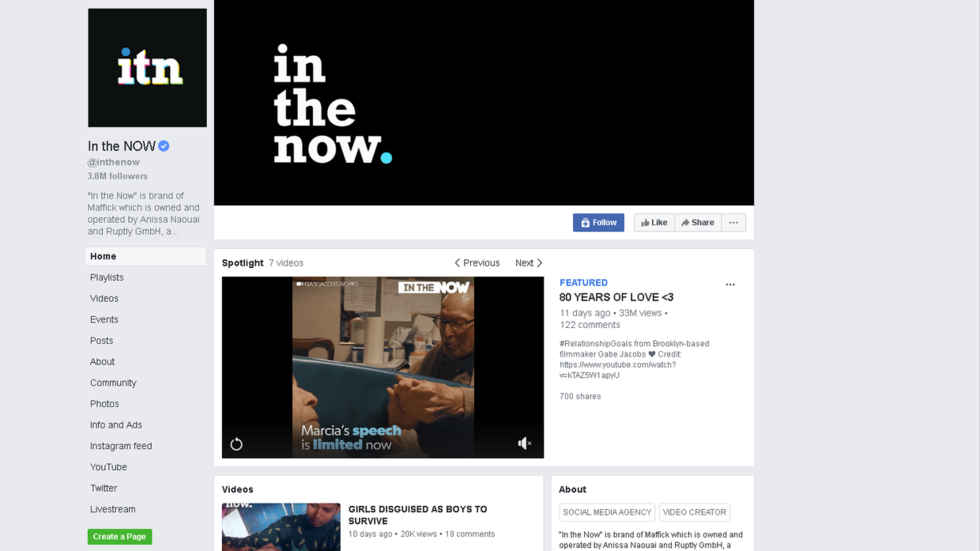 Social media giant Facebook has restored several RT-linked pages more than a week after it blocked them without prior notice. The pages were only freed-up after their administrators posted data about their management and funding.
The Facebook pages of InTheNow, Soapbox, Back Then and Waste-Ed – all operated by the Germany-based company Maffick Media, which is 51 percent owned by RT's video agency Ruptly – were made accessible again as of Monday evening.
All the accounts were previously suspended by Facebook, which issued no warning before taking action against the pages, even though their administration had not violated any of the social media giant's existing regulations.
The social network then said in a statement that it wants the pages' administrators to reveal their "ties to Russia" to their audience in the name of greater transparency while still refraining from contacting the accounts' managers directly. FB's measure was taken following a CNN report, which accused the pages of concealing their ties to "the Kremlin," even though their administrators had never actually made a secret of their relations to Ruptly and RT.
Maffick CEO Anissa Naouai said what Facebook had done was "blatant censorship." She also said she believes that the move was prompted by the pages' popularity and by their critical stance on several US policies, and the US-backed coup attempt in Venezuela in particular.