from RT: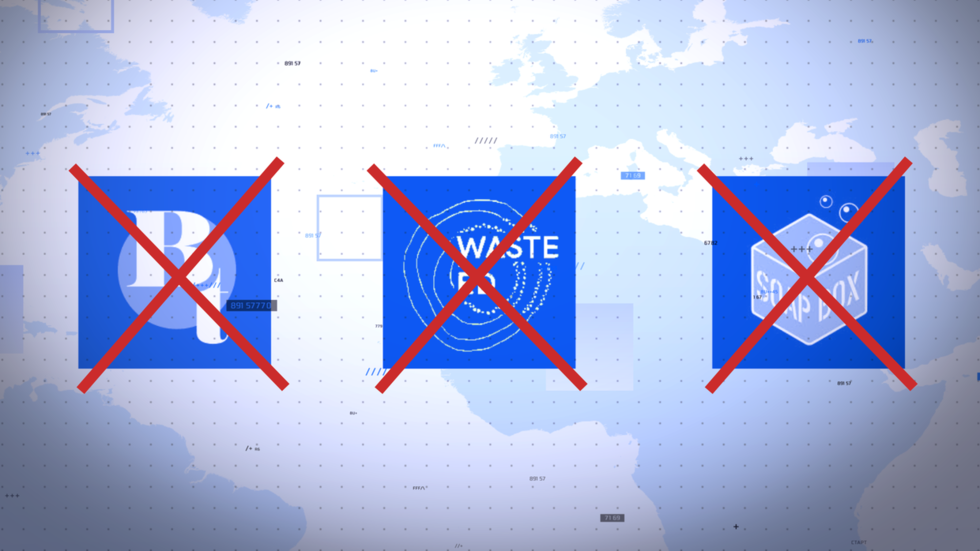 Facebook has suspended several accounts operated by Maffick Media without prior warning, right after CNN ran a report about the company's perceived ties to the Kremlin.
In what seems to be a new step in the social media giant's fight against perceived 'Russian propaganda', Facebook took down, without prior notice, several pages offering video content. The social media network said it would ask the administrators of Soapbox, Back Then and Waste-Ed to disclose their "Russian affiliations."
"People connecting with Pages shouldn't be misled about who's behind them. Just as we've stepped up our enforcement of coordinated inauthentic behavior and financially motivated spam over the past year, we'll continue improving so people can get more information about the Pages they follow," a Facebook spokesperson said in a statement.
However, no official requests were filed with Maffick Media, the German-based company operating all three pages. They were not notified before the fact, which prompted an angry response (posted on Maffick's front page at the time of writing) in which they branded Facebook policies "new McCarthyism." All three pages remained offline on Monday.
The accounts were suspended shortly after CNN aired a report with the catchy headline "Kremlin funds viral videos aimed at millennials," in which it listed all three pages as part of the Kremlin's "influence campaign" targeting unsuspecting young American adults. CNN stated that German-based Maffick Media is "mostly owned" by Ruptly video news agency – a subsidiary of RT – and is thus in the Kremlin's back pocket.
An open secret
CNN also repeatedly accused Maffick of concealing its suspected ties to Russia to mislead its audience. While, indeed, none of the pages bore a glowing stamp that said "paid for by the Kremlin," they were never told that they were required to do so. Besides, no special effort was made to hide the funding sources – as proved by the CNN reporters themselves, who used an online commercial registers database to acquire documents showing that Maffick is 51 percent (which CNN generalized as "mostly") owned by Ruptly.