by Jim Hoft, The Gateway Pundit: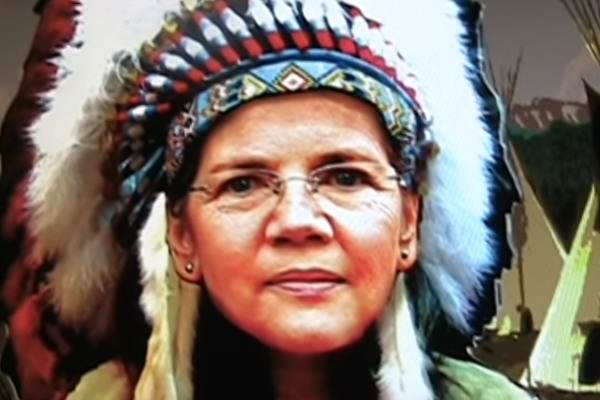 Elizabeth Warren announced her 2020 run for the White House on Monday.
She also released a life story video where she talks about the middle class.
Democrats are notorious for destroying the middle class but they pretend to care anyway.
The video has more down votes than up votes.
At least Warren can count on the media to carry her water for her.
That's socialism!
The elite liberal media gave her rave reviews this morning.
"Elizabeth Warren, on a visceral level, is fighting for everyday people and against powerful interests," Progressive Change Campaign Committee co-founder Adam Green said, "and that comes through with an authenticity this moment demands."

Green, whose group has supported Warren for years while talking up "the Warren wing" of the Democratic party, also gave a hint of how his group and potentially others might seek to distinguish the Massachusetts senator from other leading contenders.

"There are different theories on being effective, but she believes in picking issues that are super popular and forging coalitions to win on those issues," he said. "Others can be more of a loner, or willing to charge into battle first before having a fully baked plan."

Among grass-roots activists eager to highlight their message of a rigged economic system, there was particular excitement that Ms. Warren's announcement video focused on issues like income inequality and corporate greed. The Progressive Change Campaign Committee said "Elizabeth Warren meets the moment"

Some progressive groups rallied around the news. In a statement, the Progressive Change Campaign Committee, which ran the original "Draft Elizabeth Warren for Senate" campaign in 2011, called Warren "the most electable among many potential contenders with progressive positions."

"If she runs, she will be best equipped to defeat Trump because voters want someone instinctively on the side of working people and willing to challenge power — from Wall Street banks, Big Pharma, and big polluters to systemic racism and gender inequity," said the group's co-founders, Stephanie Taylor and Adam Green.
Read More @ TheGatewayPundit.com