from RT: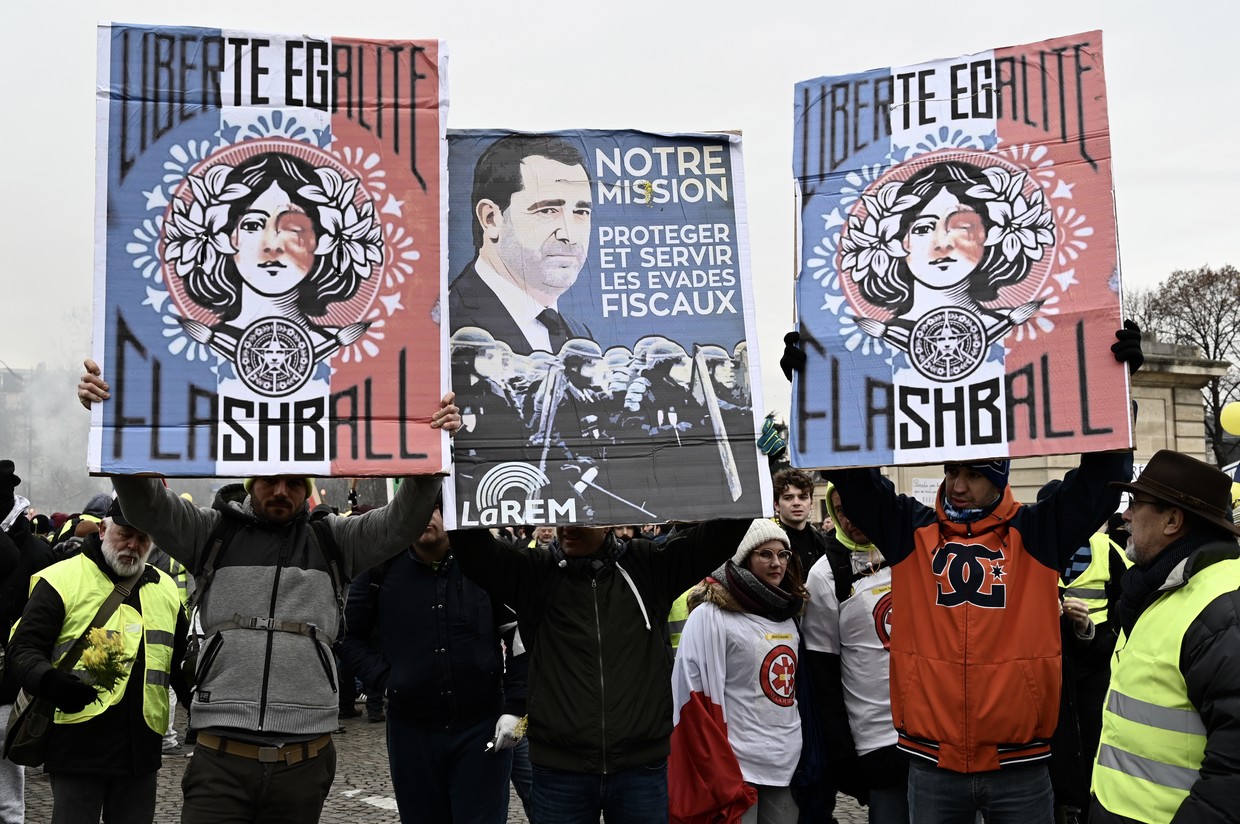 For the 10th week in a row, Yellow Vest protesters filled the streets of Paris and other cities in France, with thousands of police standing guard. Earlier, President Emmanuel Macron launched his "national debates" on the crisis.
In what is being called 'Act 10' of the nationwide protests, the Yellow Vests gathered in French cities on Saturday. In Paris, they occupied the Champs-Elysees and the Esplanade des Invalides near the nation's parliament. People were seen waving national flags and setting off firecrackers.
🇫🇷 [#Acte10] Entre 4.000 et 5.000 #GiletsJaunes place de #Invalides à #Paris. Manifestation calme. Un commissaire de police affirme que la mobilisation sera très forte pour l'#ActeX en ce #19Janvier. Images impressionnantes. Forte présence policière. pic.twitter.com/HawGe9atv2

— La Plume Libre (@LPLdirect) 19 January 2019
Some protesters brought cardboard coffins, in memory of the people who have died since the beginning of the protests (the majority was killed in traffic accidents during road blockades). They marched under a large banner reading "Citizens in danger."
#rouen #giletsjaunes acte 10 pic.twitter.com/SpKzAbFzet

— Photo Jérémy (@Jeremy_76_photo) 19 January 2019
The Yellow Vest processions took place in Caen and Rouen, both in northern France. The rallies were also held in Strasbourg, Bordeaux, Toulon, Dijon, Beziers, Avignon, among other places.