from RT: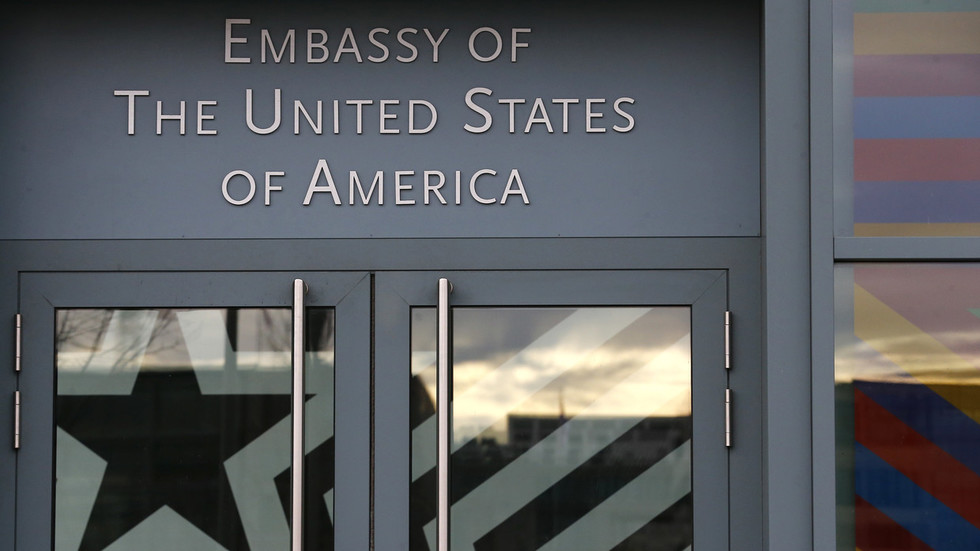 US embassies abroad have been buying spying tools, papers released by WikiLeaks show. The documents revealed that one embassy has ordered almost 100 spy cams masked as ties, caps, pens, buttons and watches.
The US Embassy Shopping List, a collection of over 16,000 procurement requests filed by US embassies around the globe, was published by WikiLeaks on Friday, a day after a targeted DDoS attack briefly disabled all of its Twitter accounts.
Although the trove of quotation requests are more of an open secret, since they are considered public information, WikiLeaks created a searchable database listing even those procurement documents that are no longer linked on the embassies' websites.
While the bulk of the documents appear to be routine requests for janitor or carpenter services, or, in the case with the US embassy in Moscow, to plant summer flowers at the ambassador's residence, some hint at the existence of secretive surveillance operations.
For instance, in August, the US embassy in El Salvador requested a curious list of items to be procured by a responsible vendor, tellingly described as "tactical spy equipment." The list includes 94 spying devices, masquerading as everyday objects, including nine pens, 11 lighters, 11 shirt buttons, 12 watches and 12 pairs of glasses, as well as more conventional tools such as hidden cameras and binoculars.
In El Salvador and Colombia, the US embassy was shopping for spy cameras disguised as ties, caps, shirt buttons, watches, USB drives, lighters, and penshttps://t.co/fzcwoZskYVhttps://t.co/adxkW7R70S

What is the nearest US embassy up to? Look for clues:https://t.co/ecyLrZrJQD pic.twitter.com/BliRzrdMSn

— WikiLeaks (@wikileaks) 21 December 2018
The US embassy in Colombia lists spy hats, spy glasses and spy cameras, night visors and binoculars in its procurement request from May 8, 2017.
American spies seem to be especially active (or careless) in Latin America. Another document revealed that the embassy in Panama sought licenses for Universal Extraction Devices (UFEDs) developed by an Israeli company specializing in digital intelligence.
The release also highlights a central role in the US operations in Europe played by its consulate general in Frankfurt, notorious for being exposed as an alleged CIA hacking hub. Last year, WikiLeaks claimed that the consulate serves as a covert base for US hacking operations across Europe, the Middle East and Africa in its "Vault 7" leak.