by Geoffrey Grinder, Now The End Begins: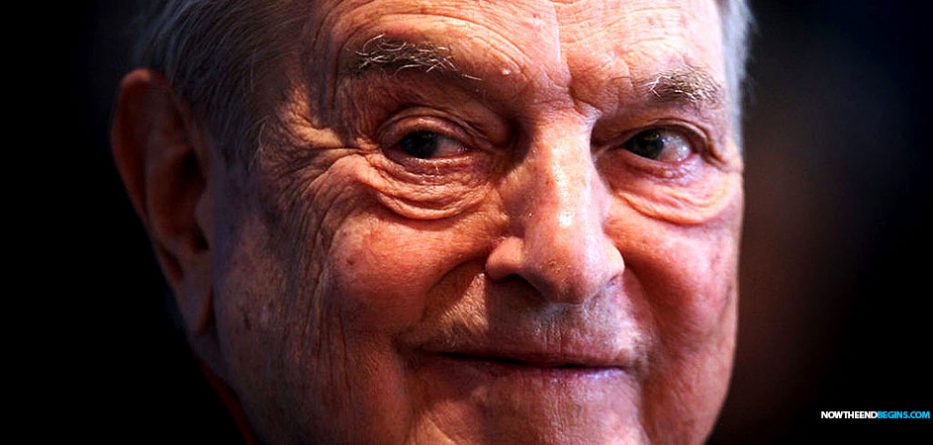 George Soros, the billionaire Democratic donor who has become a lightning rod for criticism from conservatives, including President Trump, was named "Person of the Year" by the Financial Times on Wednesday.
George Soros is an evil man, whether it be selling out his fellow Jews to the Nazis as a teen in WWII, collapsing the British pound Sterling in the 1980's, or financing race riots in the United States in the 21st century. He uses his ill-gotten billions to finance Far Left causes like ANTIFA and Black Lives Matter, so now the fake news media is returning the favor and writing all sorts of complementary articles about what a 'great humanitarian' Soros is. Calling George Soros a humanitarian is like calling Holocaust killer Josef Mengele a doctor.
Just last month, the New York Times ran a similar piece bemoaning the 'unfair treatment' of George Soros and attempted to 'correct the record' with a little revisionist history. Here then is the latest lame attempt, this one from the Financial Timesin Europe, to turn actual boogeyman George Soros into a fake good guy.
George Soros named 'Person of the Year' by Financial Times
FROM YAHOO NEWS: "The Financial Times's choice of Person of the Year is usually a reflection of their achievements," the paper's editorial board wrote. "In the case of Mr. Soros this year, his selection is also about the values he represents."
Born in Budapest, Hungary, to Jewish parents, Soros survived the Nazi occupation of his homeland before emigrating to England in 1947. After attending the London School of Economics, he came to the United States and became a successful investor, channeling his fortune to support a variety of progressive groups and politicians.
"FOR MORE THAN THREE DECADES, MR. SOROS HAS USED PHILANTHROPY TO BATTLE AGAINST AUTHORITARIANS, RACISM AND INTOLERANCE. THROUGH HIS LONG COMMITMENT TO OPENNESS, MEDIA FREEDOM AND HUMAN RIGHTS, HE HAS ATTRACTED THE WRATH OF AUTHORITARIAN REGIMES AND, INCREASINGLY, THE NATIONAL POPULISTS WHO CONTINUE TO GAIN GROUND, PARTICULARLY IN EUROPE."
An international daily newspaper that covers the global economy, Financial Times was founded in 1888 and is considered one of the most influential financial publications.
Among many conservatives, Soros has become akin to a bogeyman. During Brett Kavanaugh's confirmation hearings in October, Trump accused him of funding demonstrations against the judge.
Days later, federal authorities announced that a pipe bomb had been sent to Soros's home in a suburb of New York, along with the homes or offices of other prominent Democrats. A Trump supporter named Cesar Sayoc was charged in the attempted bombings, which did not result in any injuries.
HUNGARY'S CONSERVATIVE-POPULIST GOVERNMENT, WHICH SHARES A MUTUAL ANTIPATHY WITH THE 88-YEAR-OLD PLUTOCRAT ON THE SUBJECT OF MASS MIGRATION — OPPOSED BY BUDAPEST, ENCOURAGED BY SOROS — HAS OFFERED AN ASSESSMENT VERY MUCH TO THE CONTRARY, OBSERVING: "TO THE FINANCIAL TIMES, HE'S PERSON OF THE YEAR, BUT TO MANY ORDINARY CITIZENS, SOROS IS AN ENEMY OF THEIR DEMOCRACY."
Asked later that same month whether he subscribed to the belief pushed by right-wing conspiracy theorists that Soros was funding the migrant caravan of Central American asylum seekers, Trump replied, "I wouldn't be surprised."
After decades of attacks over his support for liberal ideals, Soros has become used to the negative attention.
Read More @ NowTheEndBegins.com