by Eric Zuesse, Washington's Blog: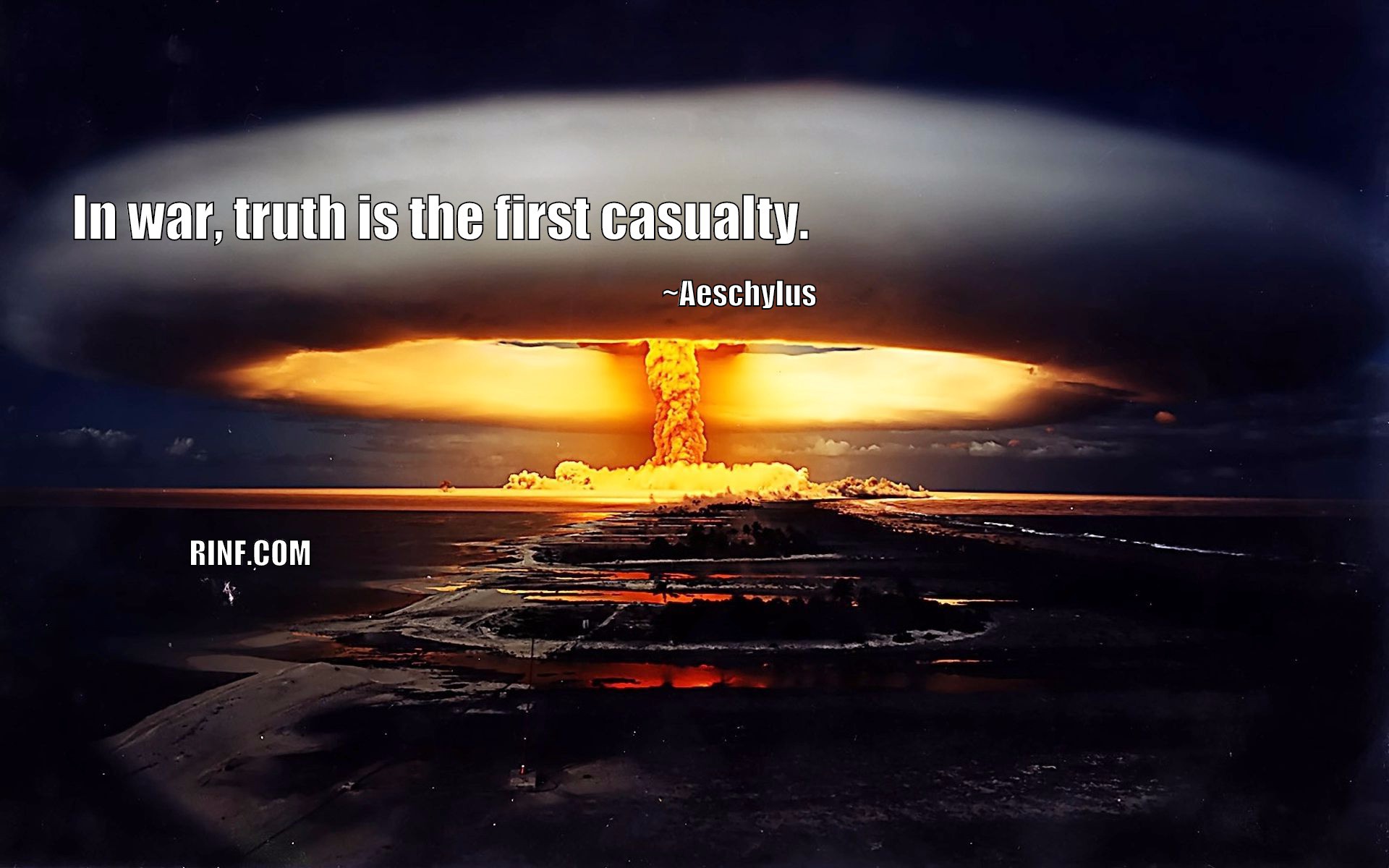 The following combination of articles explains — and they link to conclusive evidence proving — that the United States Government is actually designing its nuclear forces now with the intention to win a nuclear war against Russia (World War III), and no longer (if they ever really were) adhering to the idea ("Mutually Assured Destruction") that WW III would produce unacceptable catastrophe for both sides, and must therefore be prevented. The U.S. Government is definitely set upon winning WW III, not avoiding WW III. Nuclear weapons are thus being built and deployed by the U.S. Government with the intention to conquer Russia, and this goal has become NATO's mission, and its only remaining core function, though this fact is not publicly acknowledged. Here are these articles, and their key quotes, showing this:
1:  https://fas.org/blogs/security/2016/01/b61-12_earth-penetration/
"Back in 2011, before the B61-12 development program had progressed to the point of no return, FAS sent a letter to the White House and the Office of the Secretary of Defense pointing out the contradiction with the administration's policy and implications for nuclear strategy. They never responded."
2: http://www.voltairenet.org/article203443.html
"As from March 2020, the United States will begin to deploy in Italy, Germany, Belgium, and Holland (where B-61 nuclear bombs are already based), and probably also in other European countries, the first nuclear bomb with precision guidance in their arsenal, the B61-12. Its function is primarily anti-Russian. This new bomb is designed with penetrating capacity, enabling it to explode underground in order to destroy the central command bunkers with its first strike. How would the United States react if Russia deployed nuclear bombs in Mexico, right next to their territory?"
3:  http://www.unz.com/article/americas-top-scientists-confirm-u-s-goal-now-is-to-conquer-russia/
"The US nuclear forces modernization program has been portrayed to the public as an effort to ensure the reliability and safety of warheads in the US nuclear arsenal, rather than to enhance their military capabilities. In reality, however, that program has implemented revolutionary new technologies that will vastly increase the targeting capability of the US ballistic missile arsenal. This increase in capability is astonishing — boosting the overall killing power of existing US ballistic missile forces by a factor of roughly three — and it creates exactly what one would expect to see, if a nuclear-armed state were planning to have the capacity to fight and win a nuclear war by disarming enemies with a surprise first strike."
4:  https://off-guardian.org/2017/01/02/americas-secret-planned-conquest-of-russia/
"The U.S. government's plan to conquer Russia is based upon a belief in, and the fundamental plan to establish, 'Nuclear Primacy' against Russia — an American ability to win a nuclear war against, and so conquer, Russia."
CONCLUSIONS
The U.S. Government's statements to the public, alleging that Russia is the 'aggressor', and that the U.S. Government designs its nuclear program only for 'defense' against Russia and other nations, is as much of a lie as was the U.S. Government's statement in 2002 that Iraq needed to be invaded because the IAEA had found (which it never did) that Iraq was within six months of having a nuclear bomb. The U.S. Government is not to be trusted — no more now than it was then. And also the U.S. regime invaded and destroyed Libya, and Syria, and Yemen, on the basis of lies. No such serial liar should be trusted.
The U.S. regime's real goal is conquest and control of the entire world — including especially Russia. After the end of the Soviet Union, and of its communism, and of its Warsaw Pact military alliance that had been established in order to defend against America's NATO military alliance, there is no excuse for this. The U.S. regime's guilt here is especially outrageous regarding Russia, because invading Russia would destroy the entire world.
The U.S. regime's craving to control the entire world is sheer evil, and is 'justified' entirely on lies (such as the lie that Putin had "seized" Crimea — this being the alleged 'justification' for NATO's ramping up troops and missiles on and near Russia's borders).  One of these lies is that "Putin wants to conquer Ukraine". Only the grossest of fools could believe that. But it's not just the Crimea-Ukraine issue where the U.S. regime lies: All U.S. sanctions against Russia are based on clearly proven lies.
Furthermore, the U.S. regime's increasing moves towards a police-state if not toward ultimately military law for Americans, are drastically reducing Americans' own freedoms, and this is extremely bad for the American people. The increasing percentages of the U.S. Government's spending that go to the military have also been spreading poverty and concentrating wealth in the aristocracy; so, only America's billionaires are benefiting from this imperialism, even within the U.S.
The United States Government is no 'democracy', and it has now become the enemy of the entire world, except of the regimes that rule its allied countries, but even its allied countries will be immiserated by such a war as America's rulers are preparing, on behalf of the owners of Lockheed Martin and other such corporations.
The U.S. regime is the enemy of publics everywhere. It is the biggest threat to the world in all of human history, if Hitler's regime wasn't that. And it will be worse even than Hitler's regime, if its military bases and personnel aren't expelled from every country before the secretly planned blitz-invasion of Russia ultimately occurs. Only doing that could now prevent such an attack. If this won't be done, then NATO's invasion of Russia will. It has come down to that choice, for each and every nation.
Read More @ WashingtonsBlog.com