from RT: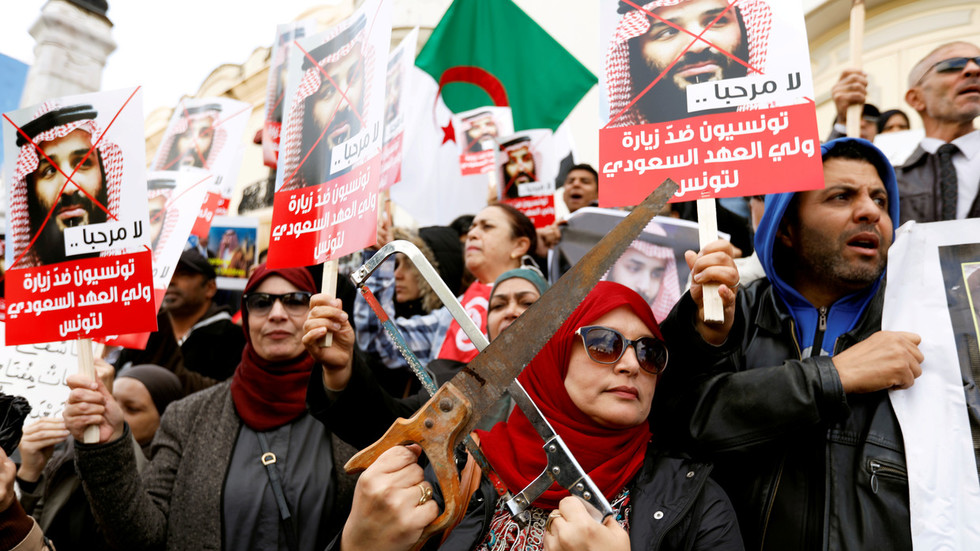 The full transcript of Washington Post columnist Jamal Khashoggi's murder in a Saudi consulate in Turkey reportedly shows that one of the assassins was briefing someone on the phone as the journalist's dismembering progressed.
According to a CNN report citing a source who has reviewed the full transcript of the audio recording translated from Arabic, a man, identified as Maher Abdulaziz Mutreb, a former Saudi diplomat and intelligence official, made at least three phone calls to someone who was apparently a superior.
"Tell yours, the thing is done, it's done," Mutreb allegedly said as Khashoggi drew his last breath at the hands of a 15-man hit team.
It's unclear from the transcript who was on the other end of the line. According to the CNN source, it is believed that Mutreb was updating Saud al-Qahtani, Crown Prince Mohammed bin Salman's former communications chief.
Al-Qahtani was fired from his post as the kingdom's royal court adviser as Riyadh was facing the fallout from Khashoggi's killing, which has strained relations with its allies in the West.
The transcript cited by CNN also contains the last words ever uttered by the slain journalist and a chilling description of his dismembering.
"I can't breathe," Khashoggi cried. The plea was followed by muffled noises and several voices talking overhead, but nothing more could be discerned, according to the source.
The transcript then meticulously describes the sounds that followed.
"Scream. Scream. Gasping, Saw. Cutting," it reads, only confirming the previous reports that the journalist was suffocated and then cut into pieces.
One of the two hitmen identified in the transcript, Dr. Salah Muhammad al-Tubaiqi, is cited as advising other members of the team to put earphones on "or listen to music like me" to dull the disconcerting bone saw noises.
Saudi officials denied that any calls were placed during what they earlier described as a rogue operation.
"The relevant Saudi security officials have reviewed the transcript and tape materials through Turkish security channels and nowhere in them is there any reference or indication of a call being made," an unnamed Saudi official told CNN.
The chilling details of Khashoggi's murder on October 2, including his last moments, have been leaked to the media in the past. In November, the Turkish Daily Sabah newspaper reported that it took the killers about seven minutes to choke the journalist to death with a plastic bag placed over his head. The journalist pled in vain with the attackers to take the bag off, saying he was short of breath and claustrophobic.
The newspaper also reported that traces of acid were found in the drains in the Saudi consulate, prompting the investigators to suggest that Khashoggi's body was dissolved and poured down the drains.