from ZeroHedge: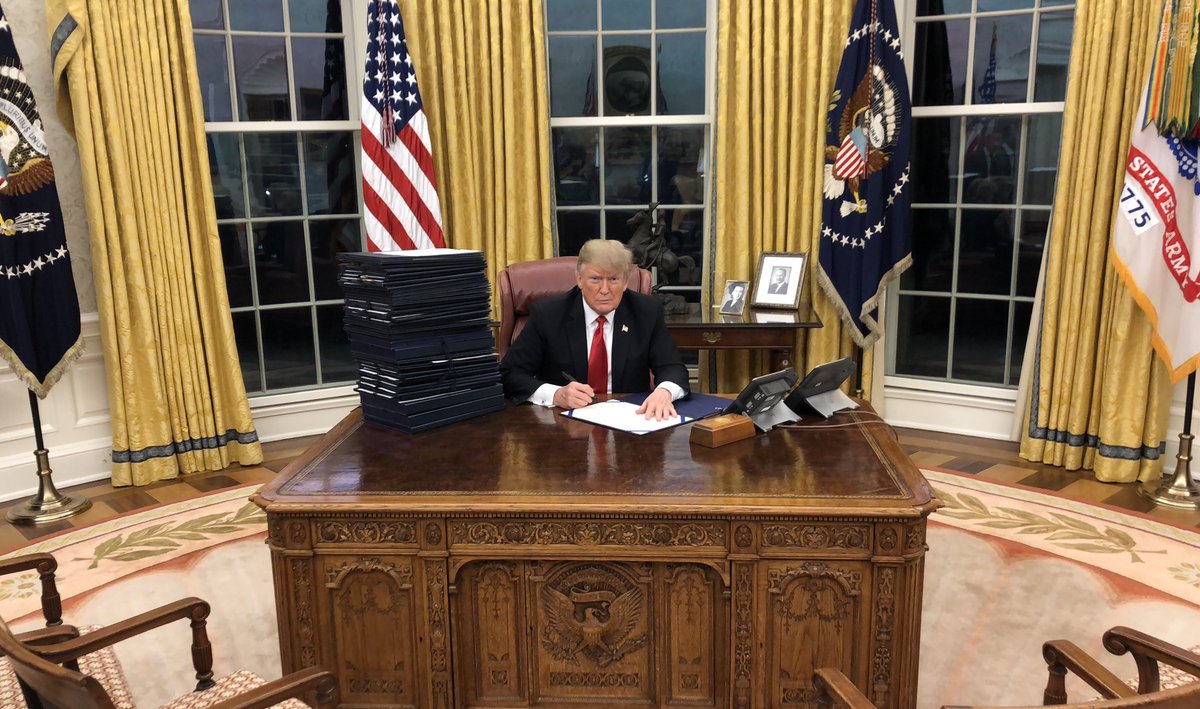 The US government has been partially shut down for the third time this year after Congress failed to agree on a comrpomise path forward as lawmakers continued to negotiate over funding for President Trump's border wall. Senate negotiators from both parties agreed to keep talking in search of a spending deal as the House and Senate adjourned Friday night without an agreement to avoid at least a partial shutdown starting at midnight
Earlier in the day, Trump scuttled an agreement that would have kept the government open until February after coming under heavy criticism from conservative talk show hosts and allies in the House because the measure didn't include the $5 billion he wanted for the wall.
According to Bloomberg, negotiations between the White House and Democrats went on late into Friday night. Trump's emissaries were Vice President Mike Pence, White House budget director Mick Mulvaney and senior adviser Jared Kushner, who shuttled between private meetings with lawmakers on Capitol Hill.
And while negotiations to resolve the impasse are underway, it was unclear if parts of the government will remain shuttered for days or weeks as many expect a protracted fight with both side having dug in. Ending the shutdown which affects nine of 15 federal departments and dozens of agencies, requires Democratic leaders and Trump to reach a compromise, which so far has been elusive as both sides hardened their positions. The House and Senate are scheduled to convene at noon on Saturday, but lawmakers were told they'll be given 24 hours notice of any planned votes.
The failure of elected officials to keep the government fully operating caps a chaotic week in Washington, during which Trump announced a withdrawal of all U.S. forces from Syria, a draw-down of U.S. forces in Afghanistan, and the resignation of Defense Secretary Jim Mattis.
Senator Richard Shelby of Alabama, chairman of the Appropriations Committee, said Republicans made an offer on a funding measure and were waiting for a response from Senate Democratic leader Chuck Schumer of New York. "I am hopeful," he said of the negotiations. "We've made some overtures."
Talks revolved around providing less money for border barriers and more restrictions than Trump initially demanded, however the president was said to balk at anything less than the $5 billion he demanded.
* * *
Update 3: It now appears that a deal won't get done after all because as Bloomberg reports, the House has just left for the night and a GOP aide says that the House won't return before midnight.