by Kristina Wong, Breitbart: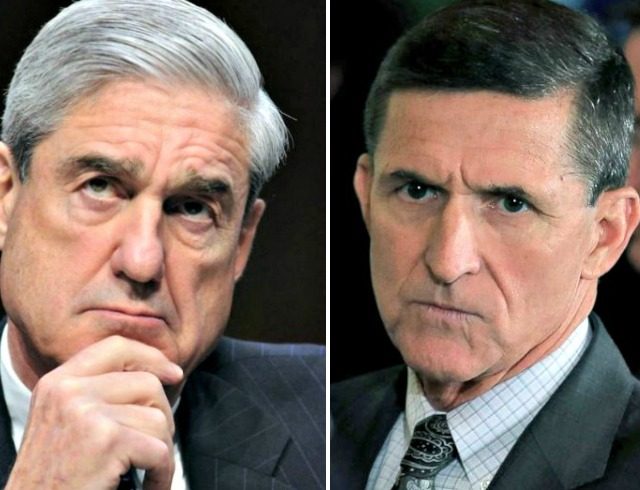 Special Counsel Robert Mueller's memo on former Trump National Security Adviser Michael Flynn left members of the so-called "resistance" disappointed that the retired three star Army general would likely not face any jail time, and no collusion was detailed.
Leading up to its release, resisters were giddy over the idea the man who led a "Lock her up!" chant on the campaign trail would find himself behind bars. Mueller's memo instead praised him for his substantial cooperation and "exemplary" service in uniform, leaving some angry.
I cannot express how disappointed I am that #Flynn is not going to prison.

Mueller releases Michael Flynn sentencing memo https://t.co/GoPokawnSc via @msnbc

— Victoria Brownworth (@VABVOX) 5 December 2018
Many Democrats took to Twitter to convey their unfulfilled vengeance towards Flynn, who was once appointed by former President Barack Obama to lead the Defense Intelligence Agency
Perhaps it is because I have spent so much of my life studying national security advisors, but I can't minimize my contempt for Mike Flynn nor my outrage at his behavior–regardless of his cooperation with Mueller.

— David Rothkopf (@djrothkopf) 5 December 2018
Ultimately, the resistance — who had built Flynn up to be a pivotal figure in the Russian collusion scheme and the Deep State's first scalp of the Trump administration — was left with yet another Trump adviser whose crimes were not related to collusion, but to lying to investigators.
It is also not clear whether Flynn truly lied to investigators – the crime he pleaded guilty to. Both former FBI Director James Comey and former FBI Deputy Director Andrew McCabe told House Intelligence Committee investigators that they believed Flynn had not lied to the FBI when he was interviewed by two agents on January 24, 2017, according to the committee's final report.