from RT: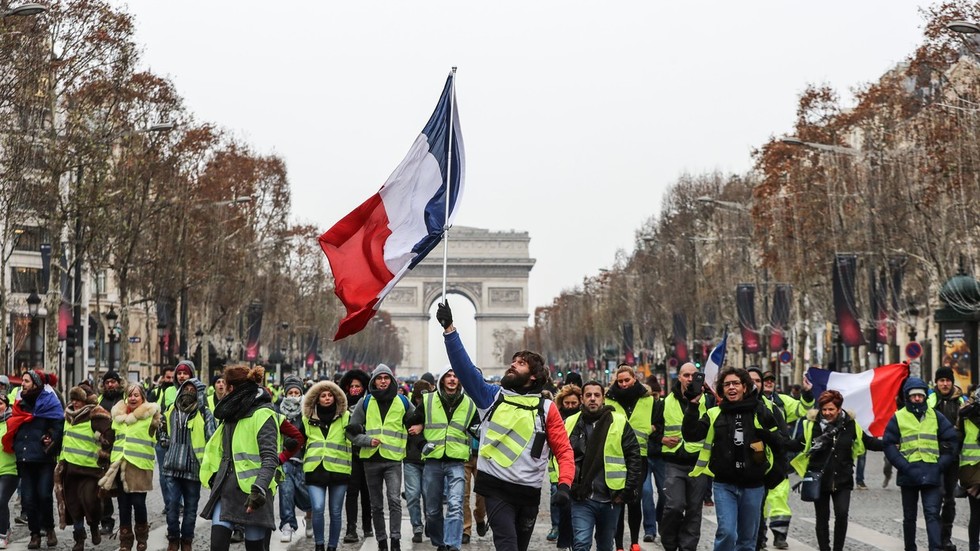 Paris looks 'less yellow' this Saturday as only several hundred people descended on the avenue amid a heavy police presence. This time a week ago the number of protesters was much higher and rallies resulted in heavy clashes.
At least 37 people have been detained and 22 taken into police custody across the Ile-de-France region, police said. By this time last Saturday the number of detentions had already reached 300.
WATCH LIVE:
As in previous weeks the Yellow Vests have started spreading across other French regions. In the city of Nimes in southern France demonstrators set barricades alight on a toll road.
#GiletsJaunes : à #Nimes, les manifestants ont allumé un feu 🔥 à la sortie du péage Nîmes ouest. pic.twitter.com/X4WnY3sYyy

— Midi Libre (@Midilibre) 15 December 2018