from True Pundit: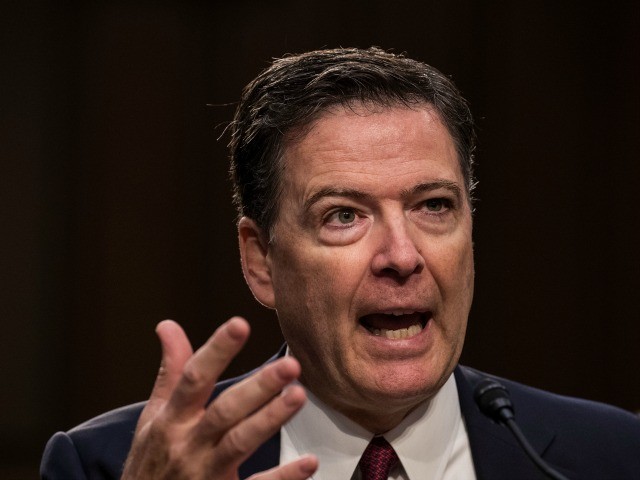 In Testimony, James Comey Admitted That When He Infamously Briefed Then President-elect Donald Trump About The Controversial Dossier, Comey Did Not Inform The Incoming President About Who Financed The Document.
The detail, contained in a second round of Comey's testimony released earlier this week, is particularly relevant since the embattled former FBI director admitted in testimony two weeks ago that he was aware the dossier authored by former British spy Christopher Steele was financed by Democrats who opposed Trump.
Comey's seeming withholding of information from Trump about the political origins of the dossier raises further questions. Comey last year stated that he pushed back against a request from Trump to possibly investigate the origins of "salacious material" – meaning the dossier — that the agency possessed in the course of its investigation into alleged Russian interference in the 2016 presidential campaign.
In testimony before the House Judiciary and Oversight and Government Reform committees on Monday, Comey was asked whether he informed Trump about the dossier's financing.
Rep. Jim Jordan (R-OH) asked: "In this meeting, did you tell the President who had financed the dossier?"
"No," was Comey's simple reply.