by Corey Lynn, CoreysDigs: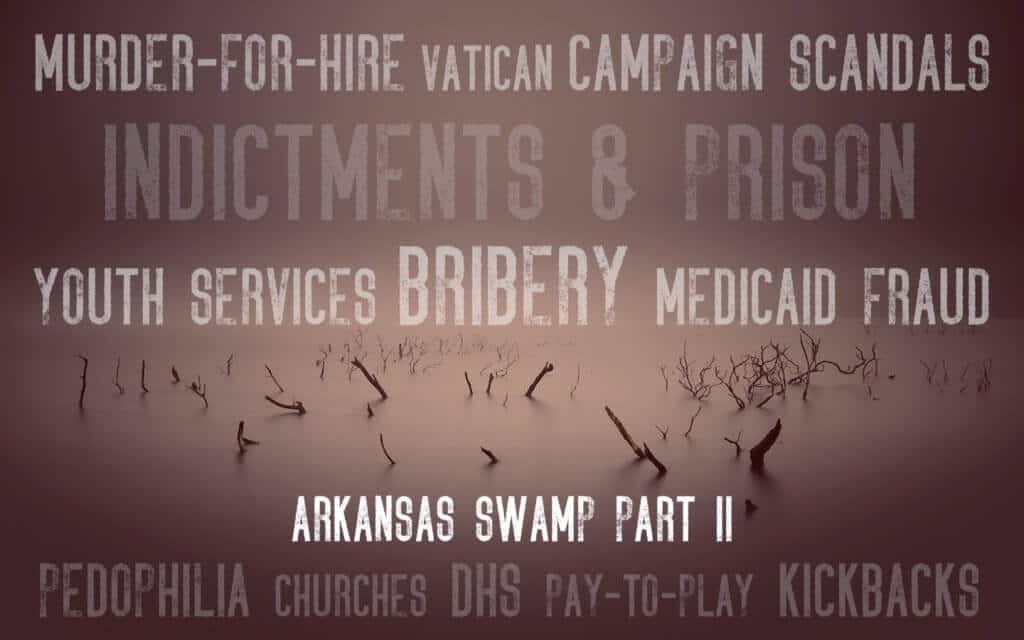 The Arkansas swamp continues to bleed, while the spotlight shines on the Clinton Foundation. Part 1 of the Arkansas Swamp covered dozens of arrests, indictments, guilty pleas, and a key chart indicating potential upcoming arrests, from the ongoing investigations taking place in Little Rock, Arkansas. One sung like a bird, while another strong-armed others to remain silent, and yet another set out for murder-to-hire. It is important to review Part 1 to understand the magnitude of the Arkansas swamp, and the potential squeeze it may be putting on the Clinton Foundation. Their investigations have already connected senators, legislators, lobbyists, non-profits, and companies, spanning four states, with the primary focus in Arkansas. Some may believe that the Clintons haven't been involved in Arkansas dealings for quite some time – they would be mistaken.
Deputy AG Llyod Warford, head of the Medicaid Fraud Control Unit in Little Rock, made it very clear that there are ongoing investigations on a Federal level as well. This is what he had to say when asked if more indictments are coming:
I'm reasonably certain there will be more people charged, either by us or the feds. While our investigation is separate from the federal investigation, we have communicated with them about our targets and their targets, and to some extent there's been some cooperation.
When Warford was asked if they were investigating any legislators, he said "yes" and confirmed those legislators had not yet been charged. Again, they have four million documents being held in a vault that they created, in addition to 200 GB of data they pulled out of DHS. Warford also confirmed that his unit is investigating Medicaid fraud schemes at other behavioral health providers besides Preferred Family Healthcare. This is important information to make a mental note of.
Before getting to the testimony heard on December 13th, by financial analysts John Moynihan and Larry Doyle on the Clinton Foundation, and how the Arkansas swamp investigations connect to the Clintons, there are a few key events that have taken place over the past couple of weeks.
More Arrests, Convictions & Lawsuits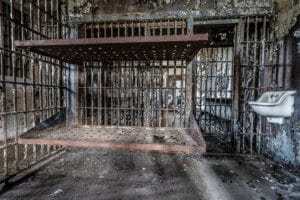 FIRST CASE
Henry Wilkins IV, former Arkansas State Senator and Jefferson County Judge, who pleaded guilty in April to conspiring to commit offences against the United States, was scheduled for sentencing on December 7th after already having been delayed. It was then postponed again, until January 30, 2019, based on a sealed motion granted by Chief US District Judge Brian Miller in Little Rock. Both the government and Wilkins' attorneys filed a joint motion to postpone sentencing. Why would sentencing be postponed for a man who pleaded guilty eight months prior? What's in that newly sealed motion? Are they still working on a plea deal, and possibly gathering additional information to their ongoing investigation? Henry Wilkins IV comes from three generations of family members in the political arena, and the connections to the Bill and Hillary Clinton are significant, as seen later in this article.
SECOND CASE
On November 5th Harold "H.L." Moody, a special events coordinator for Pulaski County Youth Services, was arrested on two counts of receipt of child pornography, three counts of distribution of child pornography, and a single count of conspiring to advertise child pornography. He also smoked methamphetamine while at his desk during regular work hours. Moody had that job for nearly two years before his arrest and was previously a DNC political consultant. He was a communications director for the Democratic Party of Arkansas for a year-and-a-half, and prior to that, he was chairman of the Pulaski Democratic Party for two years.
The nature of the photographs and videos Moody is accused of distributing, contain images of babies and young children being raped. According to agent Bennett's testimony, she observed Moody as initially viewing the images, then distributing them, and had escalated to hosting sessions whereby people in a secure chatroom were streaming live videos of infants being raped. Despite all of this, Moody's attorney stated that if the judge allowed him to remain free while awaiting trial in January, there were two business owners who offered to let Moody work for them. Those businesses were not disclosed. There is a connection to this case described further down in this article.
THIRD CASE
Attorneys for Jim Parsons, a former Ecclesia College board member, is suing Preferred Family Healthcare and its subsidiaries Decision Point, Dayspring Behavioral Health Services, and Wilbur D. Mills Treatment Center, for ill-gotten state taxpayer money. His attorneys filed the illegal exaction lawsuit on November 27, 2018. This is an interesting case, as it names additional names that are not listed in past arrests or indictments, and could very well be some of the players listed in indictments as "Person" or "Employee" (see key chart in Part 1). The suit also lists executives and board members or lobbyists. The suit lists $52.8 million from state taxpayers between 2011 and 2016, distributed by Arkansas DHS's Medicaid programs.
Some of the names listed in this suit, that are not already listed in previous arrests or indictments, are Mark Kastner, Lisa Fairley, Gary McMurtry, Patricia Wallace, Stan Melton, John Benson, Wendell Parish, Robert Berry, and Anthony Henderson. The lawsuit doesn't involve Ecclesia College, another Arkansas case covered in Part 1, however, Parsons is suing the college in Washington County Circuit Court, seeking the return of funds that were involved in that kickback scheme as well.
FOURTH CASE
Another conviction in a Philadelphia case recently took place on December 3rd, which just so happens to include D.A. Jones, a lobbyist who waved his right to a grand jury and pleaded guilty in December, 2017 for conspiring with a former Arkansas state legislator and Preferred Family Healthcare to spend nearly $1 million on illegal political activity and kickbacks to conspirators. This case is covered in the Arkansas Swamp Part 1. Kenneth Smukler of Pennsylvania was convicted of making and concealing illegal campaign contributions in two Congressional primary elections. Smukler worked for Congressman Bob Brady, who was running against Philadelphia Municipal Judge Jimmie Moore, and orchestrated a payment of $90,000 with Moore's campaign manager Carolyn Cavaness, and campaign consultant D.A. Jones, to pay Moore off, so he would drop out of the primary election. They have all pleaded guilty in this case, except Brady. Brady was being investigated as of November 2017, announced in January he would not run for reelection, and as of November 2018, despite testimony from all involved stating that Brady was complicit, litigators seemed to have run out the clock on the statute of limitations. Carolyn Cavaness is a former Hillary Clinton staffer.
Thus far, the Arkansas swamp arrests, indictments, and guilty pleas, travel across several state lines, including Arkansas, Pennsylvania, Missouri, and Oklahoma. These are bundles of corrupt political webs, directly impacting legislation, elections, and taxpayer dollars, that form a much bigger network.
Critical Testimony on The Clinton Foundation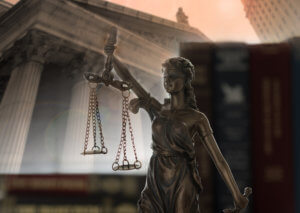 December 13, 2018 was a day of anticipation for many that were waiting to hear from US Attorney John Huber about his findings on the Clinton Foundation. However, US Representative Mark Meadows, and financial analysts John Moynihan, and Larry Doyle all suggested he was not present at the hearing due to ongoing investigations into the Clinton Foundation. Interestingly, Moynihan and Doyle stated they sent documents to Huber's office three times because his office stated they "misplaced" the documents. Meanwhile, they are confident that the FBI in Little Rock is in fact investigating the Clintons, and even have photos of the IRS and FBI loading a 757 plane with boxes of Clinton Foundation documents. When taking all of this information into consideration, it suggests that the investigation into the Clinton Foundation may have always resided with the FBI in Little Rock, and Huber may not even be involved in those specific investigations. It's difficult to say at this point. One thing is for certain, it has been kept very quiet and without leaks.
On the same day as the hearing, It was later reported that Huber had been attending a media round table in Utah with FBI Special Agent in Charge Eric Barnhart, to alert the public to victims of child exploitation, and discussed other topics on gangs, drug activity, and violent crimes. Both Barnhart and Huber reported that offenders are likely to commit the same crimes after being released from even lengthy prison terms and the best treatment efforts. Huber stated that his office takes on some of the worst cases you can imagine, and one particular case involved 600 images of child pornography. He had this to say about it:
600 images of child pornography translate to 600 victims who have been raped, sodomized, and otherwise exploited for sexual gratification. That's why these crimes are serious… this isn't looking at a dirty magazine… this is harming children, exploiting them and passing on those images and videos.

It's supply and demand, and there's a great demand. I don't know what we do as a society to cure that problem, to lessen that problem, but it is a growing demand and it's ever present, and our children are, unfortunately, the fodder and the currency in that world.
The House Oversight Subcommittee hearing on the Clinton Foundation proceeded without Huber. Tom Fitton from Judicial Watch, Associate Professor of Law Phillip Hackney, and outside whistleblowers and financial analysts Larry Doyle and John Moynihan, were all in attendance to testify. Doyle and Moynihan had been meticulously working on the Clinton Foundation financials and taxes for three years, and had submitted documents to the FBI in Little Rock, as well as several jurisdictions on both local and state levels. Their testimony provided some key information. As of December 20th, the transcript and video currently remain on c-span, but may one day be scrubbed. Corey's Digs has preserved the video, should it ever need to be resurrected.