from RT: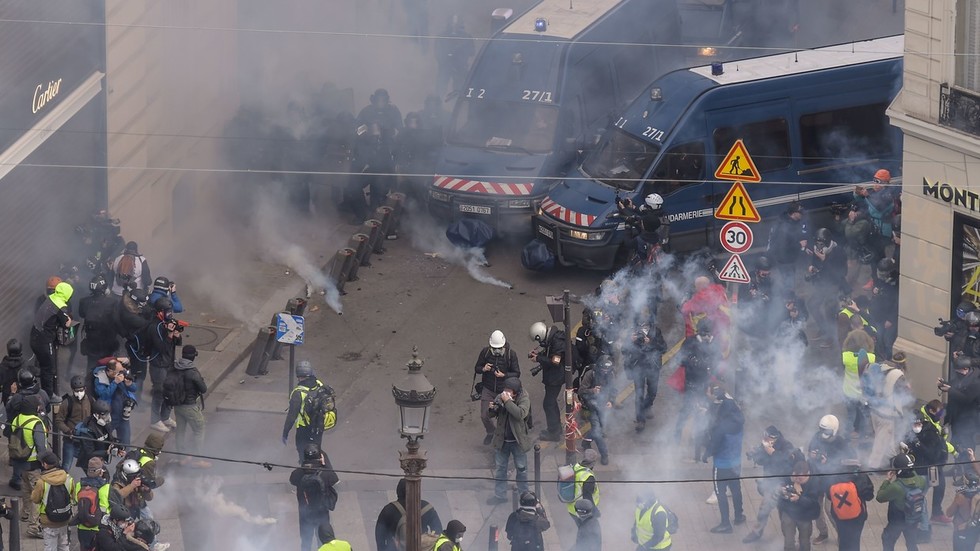 French police fired the first batches of tear gas on Saturday as massive crowds of Yellow Vest protesters swarmed into the heart of the capital on the 4th weekend of unrest. Hundreds were detained prior to and at the rally.
The figure was announced by Prime Minister Edouard Philippe. According to him, 481 people were detained by police and 211 remain in custody.
The rally on the iconic Champs-Elysees avenue turned violent right after 10:00 am (local time). Videos from the area show people coughing and sneezing after tear gas canisters were fired into the lines of demonstrators.