by Michael Snyder, The Economic Collapse Blog: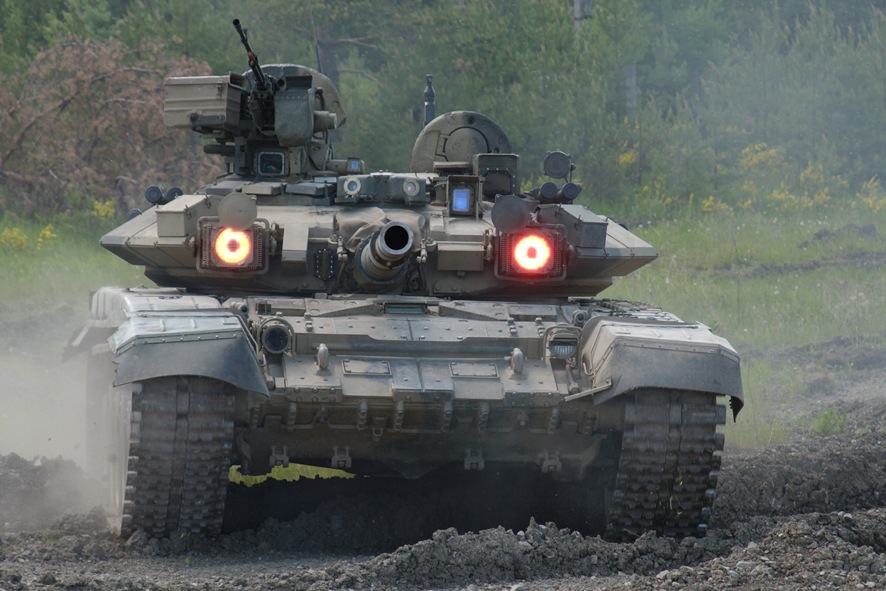 A respected foreign journalist living in Ukraine is warning that a war that most Americans cannot even imagine "teeters on the razor thin edge of becoming real".  When Russia opened fire on Ukrainian Navy vessels and captured three of their ships, it made headlines all over the globe.  An emergency meeting of the UN Security Council was hastily arranged for Monday at 11 AM, and hopefully there will be a positive outcome from that meeting.  Because right now Moscow and Kiev are on the brink of war, and once a Russian invasion happens there will be no turning back.  At that point the U.S. would have a major decision to make, and if we chose to defend Ukraine that could mean that we would suddenly find ourselves fighting World War 3.
Most people don't realize that this crisis has been simmering for over a week.  The following is from a U.S. News & World Report article that was posted on November 19th…
A dispute over shipping lanes is threatening to reignite the 4-year-old simmering war between Ukraine and Russia following confrontations sparked by both sides in recent days.

Russian border guards on Monday detained Ukrainian fishing vessels in the Sea of Azov, a strategically important body of water contained to the north by Ukraine, to the west by the Crimean Peninsula and to the east and south by Russia. Monday's incident came days after Russian President Vladimir Putin slammed Kiev for detaining Russian commercial ships also in the Azov in what he described as "a totally illegal move" and which Kremlin officials have warned may prompt retaliation.
When you realize what has already taken place, it puts the most recent events in an entirely different context.
The Russians blocked the Kerch Strait in retaliation for having had their own commercial vessels detained by the Ukrainian government.
And when the Ukrainians decided to test the Russians by sailing Ukrainian Navy vessels into the Kerch Strait, the Russians decided not to back down.  The following comes from Sky News…
Russia has opened fire on Ukrainian ships and captured three vessels in a major escalation of tensions off the coast of Crimea.

Three sailors have been wounded after the Ukrainian navy said two artillery boats were hit by the strikes in the Black Sea.

Ukraine's President Petro Poroshenko called an emergency session of his war cabinet and said he will propose that parliament declare martial law.
So the truth is that neither side is exactly "innocent" in this situation.
The Kerch Strait is absolutely critical, because it is the only way into and out of the Azov Sea…
The strait connects the Azov Sea with the Black Sea and runs between the Crimean Peninsula and Russia. It's a shallow, narrow stretch of water just two to three miles (3.2 to 4.8 kilometers) wide at one point near the Chuska landspit.

The strait is an important economic lifeline for Ukraine, as it allows ships leaving the port city of Mariupol to access the Black Sea.

It's also the the closest point of access for Russia to Crimea, a peninsula Moscow annexed in 2014. The international community has largely not recognized Russia's annexation of Crimea, but that did not stop Russia from building a bridge over the Kerch Strait connecting Crimea to mainland Russia. The Kerch Strait bridge was opened in May.
In addition to asking for a declaration of martial law, Ukrainian President Petro Poroshenko has also been gathering with his top military leaders.  Poroshenko is pledging that Ukraine will not take any "offensive" military actions, but he also says that they are ready to defend against any attacks from Russia.
The Russians are accusing Poroshenko of manipulating this crisis in order to pump up his flagging approval ratings for the upcoming presidential elections.  There is a very real possibility that Poroshenko could lose, and he is desperate to stay in office.
Of course the Ukrainians are blaming Russia for everything, and Poroshenko says that what happened on Sunday "was an act of war"…
Finally, Ukraine has called for an urgent UN Security Council meeting over 'Russian aggression' while Ukraine's secretary for national security, Oleksander Turchynov, accused Russia of engaging in an act of war: "We heard reports on incident and have concluded that it was an act of war by Russian Federation against Ukraine".
At this point, it is unclear what the Russians will do next.
Read More @ TheEconomicCollapseBlog.com