by Kristinn Taylor, The Gateway Pundit: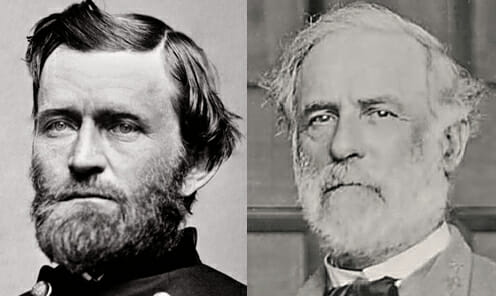 President Donald Trump praised Civil War Generals Ulysses S. Grant and Robert E. Lee during a discourse on the Civil War during a campaign rally in Lebanon, Ohio, Friday night.
Grant and Lee, image via Dickinson College.
Liberals led by Mother Jones' David Corn, were promptly triggered.
Seven thousand Ohioan soldiers–fighting for the Union–were killed during the Civil War. Trump praises Robert E. Lee, who led the troops that killed them. And Trump's Ohio supporters cheer. Now that's deplorable.

— David Corn (@DavidCornDC) 13 October 2018
Read More @ TheGatewayPundit.com