by Cristina Laila, The Gateway Pundit: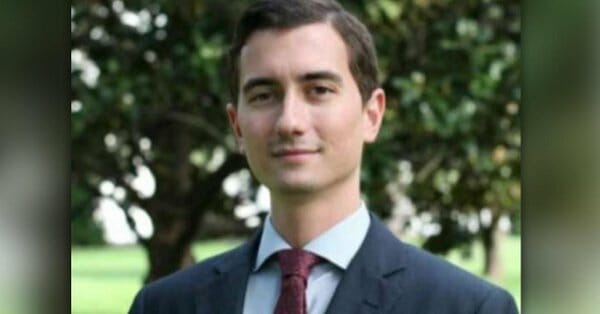 Democrat staffer and doxxer Jackson Cosko
Nothing is too low for the left.
On Wednesday, Capitol Police arrested 27-year-old Jackson Cosko of DC for "allegedly posted private, identifying information (doxxing) about one or more United States Senators."
It's worse than we thought.
Accused doxxer 27-year-old Jackson Cosko threatened to leak Republican Senators' children's health information if any witnesses dared go to the authorities about his criminal activities.
FOX News reported:
According to a sworn statement by Capitol Police Captain Jason Bell, a witness Tuesday saw Cosko at a computer in a senator's office, where he used to work, a day after two other unnamed senators' information had been put on Wikipedia. Cosko is then alleged to have walked out, and hours later the witness received an email from "livefreeorpwn@gmail.com" saying: "If you tell anyone I will leak it all. Emails signal conversations gmails. Senators children's health information and socials."

"Socials" apparently referred to social security numbers, while Signal is a secure messaging application. Bell said that there was probably cause to believe that Cosko published the information of senators, and then made threatening statements directed to the unnamed witness "with the intent to hinder, delay, or prevent" the witness from reporting it to authorities.
Many Republicans on the Senate Judiciary had their home addresses and phone numbers published on their Wikipedia pages last Thursday.
Shortly after Lindsey Graham went off on Senate Democrats for destroying Kavanaugh's life in order to derail his confirmation, Republicans were doxxed.
The victims included Republican Senators Mike Lee, Orrin Hatch of Utah and Lindsey Graham, reported the Washington Times.
Read More @ TheGatewayPundit.com