by Chris Menahan, Information Liberation: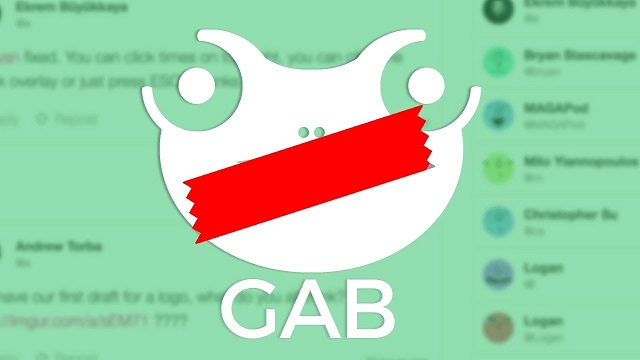 The free speech social network Gab was banned from PayPal, the payment service Stripe and the hosting service Joylent on Saturday after CBS News and other outlets suggested the site was to blame for the synagogue shooting.
Accused shooter Robert Bowers reportedly had an account at the site that was filled with anti-Semitic and anti-Trump posts. Gab immediately banned Bowers after the news came out, took down his profile and voluntarily gave all relevant information they had on him to the authorities to aid in their investigation.
Gab, which is regularly accused of being a platform for the alt-right, released a statement condemning the shooting and said they backed up user data from Bowers' account before taking it offline. The company also said they contacted the FBI. https://t.co/yFyUBvpFuO

— VICE News (@vicenews) 27 October 2018
Nonetheless, PayPal was the first to drop the ban hammer:
BREAKING: https://t.co/J3Rfto6fi3 is now banned from Paypal "just because." pic.twitter.com/VA1NhY5zhr

— Gab.com🍂 (@getongab) 27 October 2018
Though Paypal banned Gab without providing them with an explanation, they told The Verge in a statement afterwards: "The company is diligent in performing reviews and taking account actions. When a site is explicitly allowing the perpetuation of hate, violence or discriminatory intolerance, we take immediate and decisive action."
Joylent followed next:
Breaking: @joyent, Gab's new hosting provider, has just pulled our hosting service. They have given us until 9am on Monday to find a solution. Gab will likely be down for weeks because of this. Working on solutions. We will never give up on defending free speech for all people. pic.twitter.com/YvnBOFoQQn

— Gab.com🍂 (@getongab) 28 October 2018
Read More @ InformationLiberation.com