by Thomas D. Williams, Breitbart: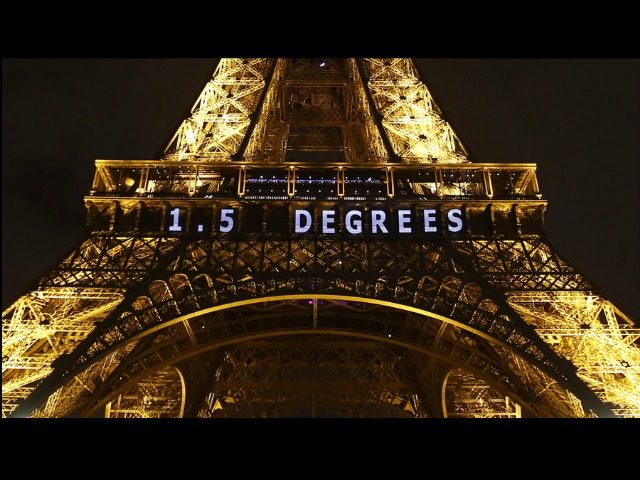 Patricia Espinosa, the executive secretary of U.N. Climate Change, made the astonishing claim Wednesday that nations are effectively "changing the weather" by following the measures established by the Paris climate accord.
"By raising our ambition to address climate change. We are doing more than just changing the weather; we are building a better future, a future that is cleaner, greener, and more prosperous for all," Espinosa said at a meeting with climate leaders at the Fairmont San Francisco hotel.
Espinosa reiterated her stated belief that climate change is "the biggest challenge of our time." Last May, Espinosa called climate change "the single biggest threat to life, security and prosperity on Earth" at the rollout of the U.N. Climate Change Secretariat's first-ever annual report.
"This annual report shows how UN Climate Change is doing everything it can to support, encourage and build on the global response to climate change," Espinosa said, adding that "UN Climate Change's mandate is to lead and support the global community in this international response, with the Paris Agreement and the Convention being the long-term vehicles for united global climate action."
Wednesday's meeting, termed a "Talanoa Dialogue," was scheduled to tee up a Global Climate Action Summit (GCAS), where business leaders, non-profits, citizens, and local government representatives gathered to make "bold new climate commitments" Thursday.
Along with Espinosa, the meeting included her GCAS co-chairs: California Gov. Jerry Brown, U.N. Youth Envoy Jayathma Wickramanayake, Mahindra Group CEO Anand Mahindra, and China's Special Representative for Climate Change Xie Zhenhua:
By raising our ambition for #climateaction, we are not just changing the weather, we are building a better future for all. Thank you for participating in #Talanoa4Ambition and contributing to address #climatechange, the biggest challenge of our time #ParisAgreement #GCAS2018 pic.twitter.com/oVoFFv1Jis

— Patricia Espinosa C. (@PEspinosaC) 12 September 2018