by Geoffrey Grinder, Now The End Begins: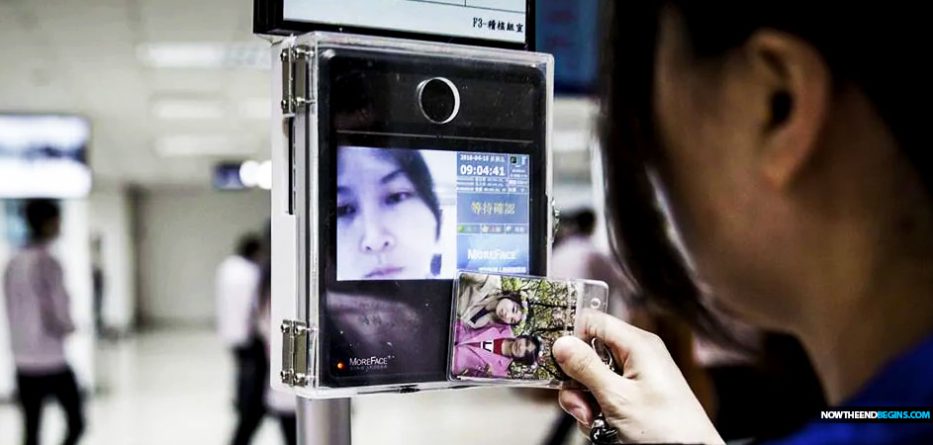 China's chilling new social credit system will implement the world's first digital dictatorship where the people are ruled by algorithm, and it's already begun
News coming out today about the chilling, no, make that terrifying new way that China will commandeer and control their people by 2020 is enough to make you a believer in conspiracy theory. They are calling it the 'social credit system' and it starts with assigning you a credit score related to how well you manage your finances, and then continues on to 'rate you' on every aspect of your life including how loyal you are to the government.
In true 1984 style, China's 'social credit' system will allow a free and unfettered existence for those citizens with a good score, and for those who don't make the grade? Not only will they be denied credit for purchases, they will also be locked out of things like the national transportation system, banned from travel in or out of the country, barred from being eligible for government jobs, and the punishments continue on from there.
FROM ABC AUSTRALIA: The Communist Party calls it "social credit" and says it will be fully operational by 2020. Within years, an official Party outline claims, it will "allow the trustworthy to roam freely under heaven while making it hard for the discredited to take a single step".
Social credit is like a personal scorecard for each of China's 1.4 billion citizens. In one pilot program already in place, each citizen has been assigned a score out of 800. In other programs it's 900. Those with top "citizen scores" get VIP treatment at hotels and airports, cheap loans and a fast track to the best universities and jobs.
Those at the bottom can be locked out of society and banned from travel, or barred from getting credit or government jobs. The system will be enforced by the latest in high-tech surveillance systems as China pushes to become the world leader in artificial intelligence. Surveillance cameras will be equipped with facial recognition, body scanning and geo-tracking to cast a constant gaze over every citizen. Smartphone apps will also be used to collect data and monitor online behaviour on a day-to-day basis. READ MORE
FROM NY POST: Under the social credit scheme, points are lost and gained based on readings from a sophisticated network of 200 million surveillance cameras — a figure set to triple in 18 months. The program has been enabled by rapid advances in facial recognition, body scanning and geo-tracking.
The data is combined with information collected from individuals' government records — including medical and educational — along with their financial and internet browsing histories. Overall scores can go up and down in "real time" dependent on the person's behavior, but they can also be affected by people they associate with.
"If your best friend or your dad says something negative about the government, you'll lose points too," the Australian Broadcasting Company (ABC) reports. READ MORE
This is not far-fetched conspiracy theory or some futuristic dystopian novel with bleak visions of a dark future for humanity, this is real and it's happening now. What George Orwell foresaw in his book '1984' is about to become a living, breathing reality for 1,400,000,000 people.
Think it can't happen here in America? It's already begun, and you see it every time you stop at a red light and see the cameras watching and recording you. Microchips are already in every motor vehicle sold, every state's driver licenses, all passports, every credit and debit card issued by any bank. Digital assistants like Echo and Alexaare already monitoring and recording the conversations in your homes and your 'smart tv' is a whole lot smarterthan you think it is.
TAKE A QUICK LOOK AT JUST A SAMPLING OF HEADLINES FROM 2018 ALONE:
Read More @ NowTheEndBegins.com