by Jay Syrmopoulos, The Free Thought Project: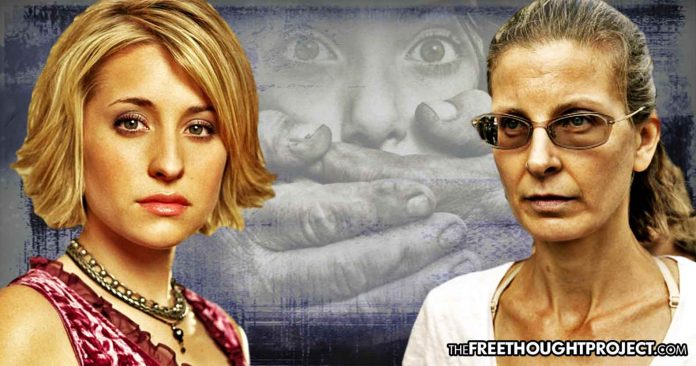 The Rothschild-connected billionaire heiress to the Seagram's dynasty has been arrested for her role in the child sex trafficking cult NXIVM.
Billionaire heiress Clare Bronfman was indicted on racketeering charges in federal court on Tuesday connected to her involvement as Operations Director for the NXIVM sex cult.
Bronfman is the heir to the multi-billion dollar liquor fortune of Edgar Bronfman Sr, the billionaire philanthropist who was formerly head of Seagram.
Additionally, Nancy Salzman, her daughter Lauren and NXIVM bookkeeper Kathy Russell were also accused of a racketeering conspiracy in the new superseding indictment in the case.
"As alleged in the superseding indictment, for over a decade, Keith Raniere was the leader of a racketeering conspiracy in which he and members of his inner circle committed a  broad range of serious crimes from identity theft and obstruction of justice to sex trafficking, all to promote and protect Raniere and NXIVM," said US Attorney for the Eastern District of New York Richard Donoghue in a statement'
FBI Assistant Director-in-Charge William Sweeney also gave a statement on Tuesday.
"As alleged, this long-running conspiracy crossed multiple avenues of criminal activity, which included, among other things, electronic monitoring; identity theft; extortion; victim smuggling; and illegal trafficking of a victim after a period of unlawful confinement," said Sweeney.
After her court appearance on Tuesday, Bronfman walked free after agreeing to wear an ankle monitor and posting $100 million in bail. Bronfman is not accused of sex trafficking.
While she's not accused of sex trafficking like the group's leaders Keith Raniere and Allison Mack, Frank Parlato, a former NXIVM publicist-turned-whistleblower told the New York Post that Bronfman is among the harshest leaders in the organization.
"She's the enforcer—the brutal one. Clare's running the [operation] now, and she's the most ruthless of them. I'm issuing an absolute warning now. Clare Bronfman is a true fanatic, and if there's a Jim Jones situation, everyone will commit suicide but her." Parlato said.
The Daily Mail reported that "Bronfman has hired Susan R. Necheles, one of the top white-collar attorneys in the country, to handle her case."
Read More @ TheFreeThoughtProject.com