by Jim Hoft, The Gateway Pundit: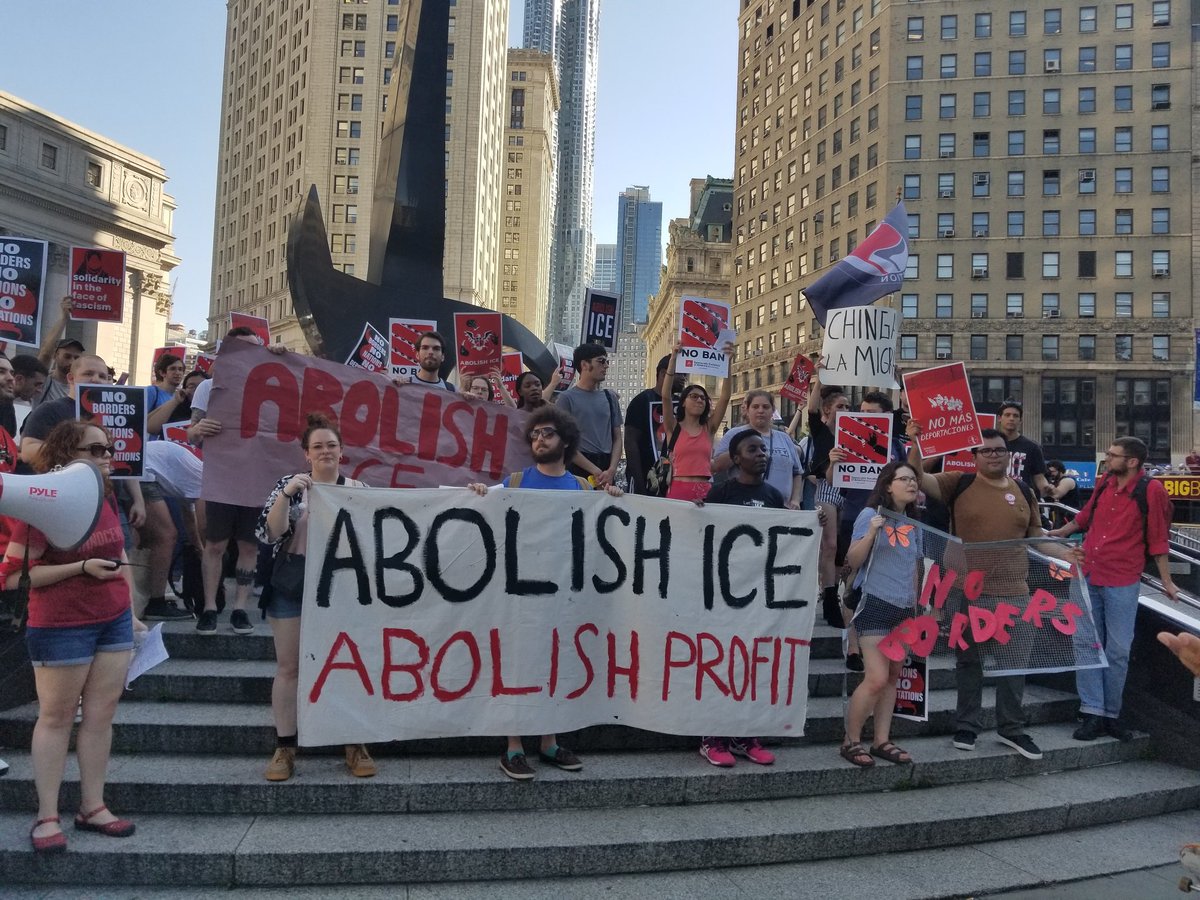 Emboldened by the success of their candidate Alexandria Ocasio-Cortez in defeating the fourth most powerful Democrat in the House of Representatives, Rep. Joe Crowley (D-NY), the Democratic Socialists of America posted a photo and statement about an abolish ICE protest the group held Friday with the message of abolishing many of the pillars of successful civilizations. As is the case with Leftist activism, targeting ICE is a facade for promoting communist revolution. An SDS radical once revealed the truth about that, according to David Horowitz, saying, "The issue is never the issue, the issue is always the revolution."
Alexandria Ocasio-Perez.
🌹 Abolish profit
🌹 Abolish prisons
🌹 Abolish cash bail
🌹 Abolish borders
#AbolishICE
🌹 Abolish profit
🌹 Abolish prisons
🌹 Abolish cash bail
🌹 Abolish borders#AbolishICE pic.twitter.com/TCFIZqzJrU

— New York City DSA 🌹 (@nycDSA) 29 June 2018
A couple videos of the march posted by a DSANY and a DSANY activist.
Back up back up//
We need freedom freedom //
All these racist ass agents //
We don't need em need em //#AbolishICE @nycDSA pic.twitter.com/5Ju1Yq0Qh2

— e-fun-casio-Cortez🦊🌹 (@volperchlorate) 29 June 2018

Democrat Socialists of America candidates won four Pennsylvania Democrat primaries races for the state legislature last month. Ocasio-Cortez is the first DSA candidate to win a Democrat primary for the U.S. House this year.
Read More @ TheGatewayPundit.com