by Dave Hodges, The Common Sense Show: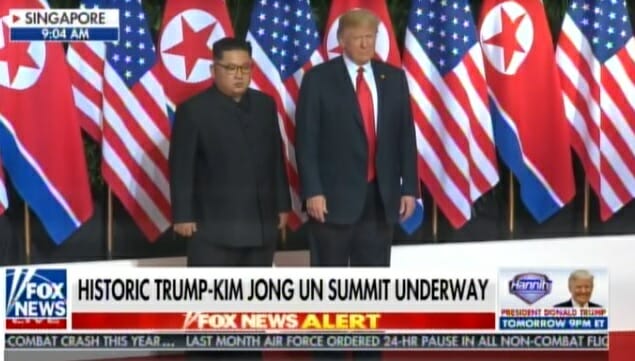 "Name the names of the Deep State, or I will!" Will he do it? Who is on the list? Putin said this last year. He knows more than most American do about their own country. America stands alone. The G7, as a body, is condemning "America First" policies. Trading boycotts directed at America are coming. America will soon go it alone under Trump, except for one nation. And that nation is Russia.
In the following video, I summarize how the EU and the G7 are aligning against America in the same fashion that they have already conspired against Russia by kicking them out of the G8 and changing their name to the G7. This organization, which is a tool of the New World Order crowd, has devised and implemented, through their friends at the UN, a devastating Muslim immigration problem designed to destroy France, Italy, Germany and other first-world nations whose leaders will not police their borders under the threat of George Soros. Much of Europe is destroyed and now the G7 is trying to ensnare both Russia and the United States in the same trap.

https://www.youtube.com/watch?v=I54jXOVcBGk
Conversely, since taking office, Trump has repeatedly tried to secure our borders against the illegal alien immigration, from the Middle East, led by the UN which are exporting hard core terrorists from countries like Somalia to American soil. Even through Trump's enhanced security protocols for incoming Muslim refugees would have done no more than verfiy the incoming traveler was not a terrorist, the liberal judges appointed by Obama, struck down the action. And what was most incredible is that Trump was only trying to screen immigrants from the same 7 countries that Obama did.
Collusion
Russia did not attack the World Trade Center, 19 Saudis did. Russia is not mass executing Christians in the Middle East, ISIS is the culprit. Russia was not the reason that we invaded Iraq twice and Afghanistan.
Through the great work of Trevor Louden, I have documented the Muslim and communist invasion of our US Congress. Notables such as ex-respresentatives as Cynthia McKinney and Alan West have stated that as many 80 Democrats belong to front groups for the Muslim Brotherhood and the American Communist Party. Louden's research is impeccable. The immigration plot that has made Sweden the rape leader of the world is being supported by Congressional represenattives such as Nancy Pelosi, Elizabeth Warren et al. For the globalists plan to succeed they needed help inside the government and they have it in parts of Congress, the State Department, the FBI and most certainly the CIA where former director Brennan actually converted to Islam while leading the CIA.
America is not just under attack from the G7 and the Bilderberg, they are under attack from several of their own elected representatives who have committed treason on a level that was far worse than anything that Benedict Arnold ever did.
Read More @ TheCommonSenseShow.com