by Emel Akan, The Epoch Times: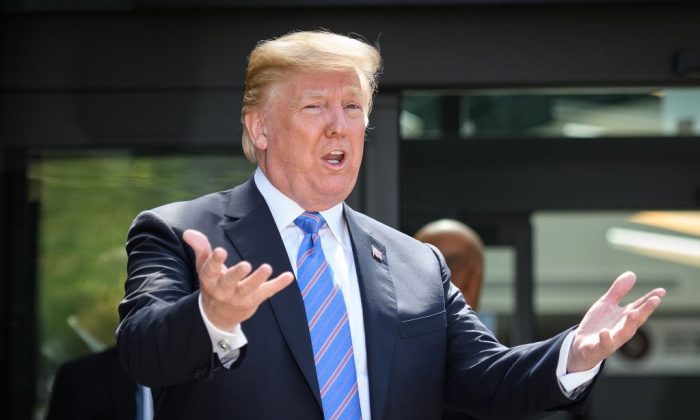 QUEBEC CITY—President Donald Trump told the Group of Seven (G7) leaders that there should be no tariffs and barriers among the G7 countries, during the summit in La Malbaie, Quebec.
"You go tariff-free, you go barrier-free, you go subsidy-free. That's the way you learn at the Wharton School of Finance" Trump told reporters on Saturday. "I did suggest it, and people were—I guess, they got to go back to the drawing board and check it out."
President Donald Trump left the G7 talks early, flying directly to Singapore to meet with North Korean leader Kim Jong Un.
He held a press conference in La Malbaie before his departure, addressing a wide range of topics including the trade tensions, Russia, North Korea, and Iran.
Trump said the leaders tackled a variety of issues facing the countries but trade topped the list. The talks on trade were not contentious, according to Trump. The language, however, was strong, he added.
"The United States has been taken advantage of for decades and decades, and we can't do that anymore," Trump said.
"We're like the piggy bank that everybody's robbing," Trump complained. "And I don't blame other leaders for that. I blame our past leaders."
The United States would not back off from its tough stance in negotiations with trading partners, Trump said.
The trade imbalance would change, he added. "They have no choice. If it's not going to change we're not going to trade with them."