by Tim Brown, Freedom OutPost: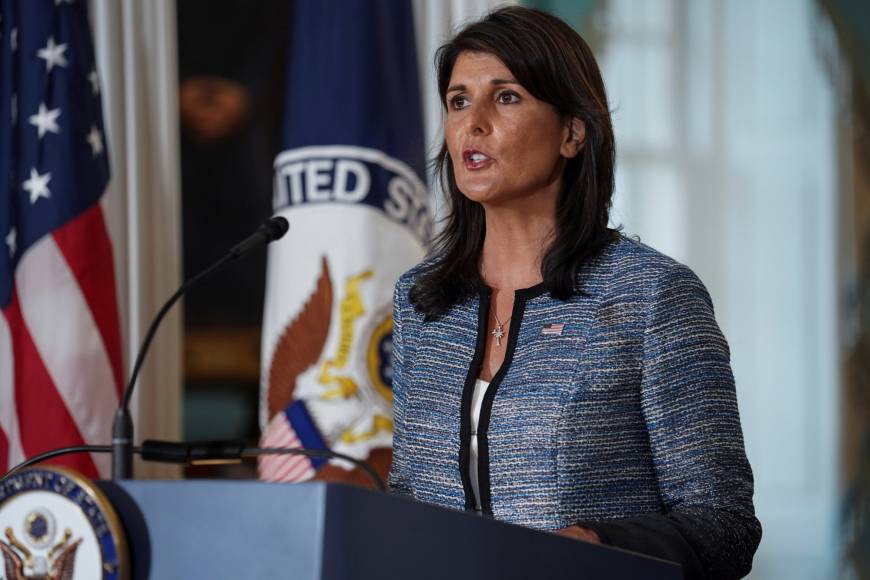 It appears that President Trump meant what he said when he spoke to the UN about getting their act together. While this is welcome good news, I wonder when we are just going to have enough of the UN and eliminate our participation in the totalitarian organization.
This is actually great news! Each step removing us more and more from the anti-American, anti-Christian United Nations! On Tuesday, the Trump administration announced it would be withdrawing from the United Nations Human Rights Council.
US Ambassador to the UN Nikki Haley made the announcement. Take a look.
Haley said that the move comes after more than a year of not seeing any change from the UNHRC saying it was "an organization that is not worthy of its name."
"I want to make it crystal clear that this step is not a retreat from our human rights commitments," said Haley.  "On the contrary. We take this step because our commitment does not allow us to remain a part of a hypocritical and self-serving organization that makes a mockery of human rights."
"We did not make this decision lightly," she added.  "When this administration began 17 months ago, we were well aware of the enormous flaws in the Human Rights Council. We could have withdrawn immediately. We did not do that. Instead, we made a good faith effort to resolve the problems."
Stéphane Dujarric, spokesman for Secretary-General António Guterres, spoke for the greater U.N. responded to the US exiting the HRC.
"The Secretary-General would have much preferred for the United States to remain in the Human Rights Council," she said.  "The U.N.'s Human Rights architecture plays a very important role in the promotion and protection of human rights worldwide."
However, that is far from true.
Republican Oklahoma Senator James Lankford said, "The U.N. Human Rights Council is headed up by some of the worst human rights violators in the world. They are actually in the leadership of the Council year after year after year.  They are anti-Israel, over and over again. That is their constant drumbeat. So, I get it, we can try to be there, so we can try to be a participant in it. But when you are there, we vote no every time, and it just becomes a problem every time as well. So it doesn't seem to make a difference whether we are there or not there."
Read More @ FreedomOutPost.com