by Scott Morefield, The Daily Caller: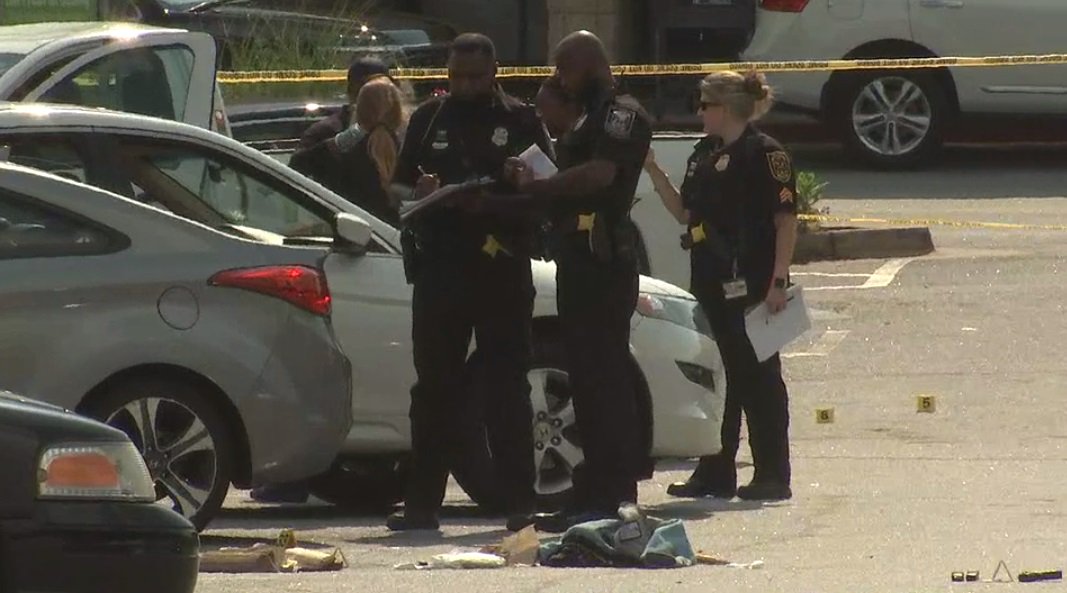 Three would-be armed robbers approached the wrong couple outside a DeKalb County Kroger store on Friday afternoon.
The incident occurred around 4:15 p.m. Friday, according to Atlanta's WSB-TV, when three assailants followed a couple out of a Kroger grocery store. (RELATED: Assailant Tried To Rape His Friend's Mother — Then She Found Her Pistol)
"We believe that there may have been some sort of crime that was intended to happen at that time, whether it was a robbery or a carjacking, we really don't know right now," said DeKalb County Police Department spokesperson Shiera Campbell.
What the robbers didn't expect, however, was for their intended victims to fight back. The man pulled out his concealed weapon and shot at the assailants, according to Campbell. (RELATED: Felon Pulls Out Weapon To Threaten Two People, Gets Shot By Concealed Carry Holder)
After a shootout, the couple was unharmed while all three robbers received bullet wounds.
"It was chaos," one witness told Channel 2 reporter Carl Willis. "I saw the guy was shot. I saw him on the floor, shot."
3 people shot in grocery store parking lot. Police say those shot appeared to have been planning to rob or carjack a couple— but one of the would-be victims also had a gun. https://t.co/KpwnZsvqa9 pic.twitter.com/X2GtlHUP1L

— Carl Willis (@CarlWillisWSB) 16 June 2018
Two assailants were captured on the scene and hospitalized, while one checked into a hospital himself.
"(The suspect) was conscious, but there was a lot of blood. There was a trail of blood. He must have dragged himself into Kroger," a witness told Willis. (RELATED: Active Shooter Quickly 'Shot To Death By Armed Citizen,' Police Report)
No names have been released as of yet.
WATCH: (via WSBT)