by Joshua Caplan, Breitbart: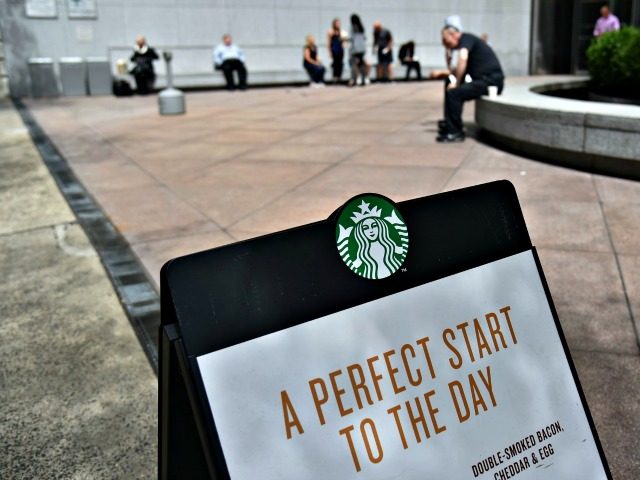 Starbucks boosted coffee prices across most U.S. locations this week, just days after opening its shops and bathrooms to non-paying guests.
On Tuesday, customers of the coffee giant saw the price of a 12-ounce cup of java jump from $1.95 to $2.15, while some locations raised coffee prices by ten cents.
"This price adjustment was not related to last week's store closures and trainings," a spokesperson for Starbucks claimed.
Starbucks closed 8,000 of its company-owned locations in the U.S. on May 29 to put its baristas through "racial bias training."
Starbucks adopted an open bathroom policy, dropping a requirement for customers to buy before they use the facilities, following the arrest of two black men that turned into a public relations nightmare for the coffee chain.
Rashon Nelson and Donte Robinson were arrested in a Philadelphia Starbucks on April 12, sparking international outrage, protests, and anguished soul searching about America's lingering problems of racial discrimination.
"We don't want to become a public bathroom. But we're going to make the right decision 100 percent of the time and give people the key," executive chairman Howard Schultz told the Atlantic Council think tank on Thursday.