by Stefan Stanford, All News Pipeline: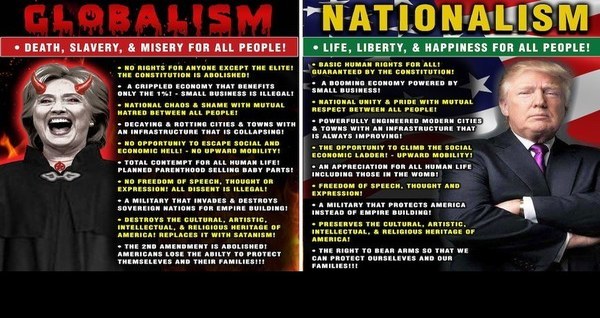 – Nothing Less Than The End Of Western Culture Is What Is Now At Stake
In the 3 different lead stories over at the Drudge Report on Friday, we see more and more evidence the globalists war upon President Donald Trump and America are accelerating with both French president Emmanuel Macron and Canadian PM Justin Trudeau launching attacks upon him while the G7 Summit targets 'America First' and Germany's Chancellor Angela Merkel urges Europe to start their own 'New World Order'. Yet as we see detailed within this ANP story, the tide is quickly turning against them.
While the MSM long-called the 'new world order' and 'global government' a 'conspiracy theory' despite the fact that for the past several decades it was being constructed before our eyes, the global elite's Bilderberg meetings taking place this week are targeting populism in Europe, artificial intelligence, US world leadership and 'Russia', of course, according to their own website's press release linked here.
And while President Trump likely triggered liberals and globalists here in America by suggesting on Friday that Russia should be reinstated into the G7 meetings, the populist uprisings taking place now in Italy and even Sweden of all places are just a few of the reasons globalists are 'freaking out' with even The Week recently putting out a story titled "The Global Movement Against Globalism".
While globalism was perfectly represented by Hillary Clinton, we still see the globalists agenda in America unfolding in this story Steve Quayle linked to on Friday from Town Hall reporting Congressional democrats have introduced the 'national gun registration and licensing act', their latest backdoor attempt towards gun confiscation in America and as has previously been reported, for globalism to be fully implemented here in the U.S., they'll have to do away with the 1st and 2nd Amendment's and the US Constitution first.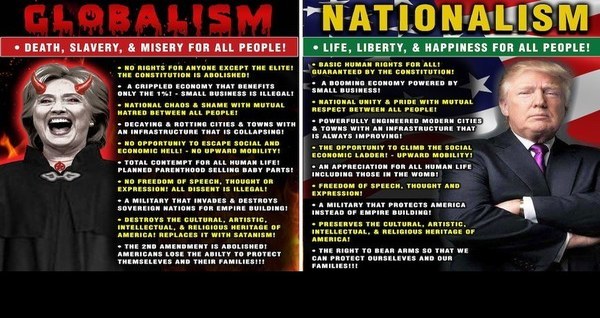 As Voice of Europe reported on June 7th, Sweden's left has collapsed while their anti-migration party has become the biggest in the country according to a new poll and as Infowars recently reported, Italy "has vowed to deport 500,000 migrants, re-assert localism over globalisation & monopoly capitalism, monitor mosques and reinvigorate the country's Christian heritage, all policies that directly contradict the neoliberal globalist consensus that Bilderberg represents."
And now we learn that Austria's govt will be shuttering 7 mosques in Austria, expelling dozens of foreign-funded imam's, in the latest crackdown upon radical Islamic ideology, moves the government of Chancellor Sebastian Kurz called 'just the beginning', moves triggering fury in Ankara, Turkey, and much of the Islamic world seeing its vision of world domination evaporating before their eyes.
With people around the world finally coming to realize 'en masse' how immigration is being used as a weapon of war against Western culture and Christianity and all of these 'populist uprisings' taking place around the world only since President Trump was voted into office, it's not surprising the globalists over at the Council on Foreign Relations recently told government they have to use propaganda against the American people as the Free Thought Project reported in this June 4th story. From the Free Thought Project:
The Council on Foreign Relations delivered an Orwellian presentation recently that unsurprisingly went unnoticed in the mainstream media, in which CFR's Richard Stengel forwarded the notion that governments "have to" direct "propaganda" at their own domestic populations.
The Council is recognized as one of the United States' oldest and most establishment think tanks of the American power-elite, and it often sets the agenda on important policy questions—or, as former senior editor at the Washington Post, Richard Harwood, in a column entitled "Ruling Class Journalists," approvingly described the Council as, "the nearest thing we have to a ruling establishment in the United States."
Harwood admiringly wrote: "The membership of these journalists in the Council, however they may think of themselves, is an acknowledgment of their active and important role in public affairs and of their ascension into the American ruling class. They do not merely analyze and interpret foreign policy for the United States; they help make it…. They are part of that establishment whether they like it or not, sharing most of its values and worldviews."
Read More @ AllNewsPipeline.com