by Charles Hugh Smith, Of Two Minds: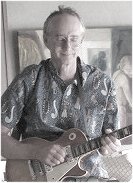 Rising wedges tend to lead to declines, so ignore them.
At long last, we have reached the Nirvana of consensus: the stock market is heading to new all-time highs. Even the perma-Bear camp seems to have accepted the inevitability of new all-time highs ahead: The FANG stocks are hitting new highs, the Russell 2000 Small-Cap Index is hitting new highs, and the laggard S&P 500 is sure to catch up to its peers, as it climbs the ladder of higher lows. Once again we've reached the Nirvana of ever-higher stock valuations.
Or not. That troublesome kid watching the naked Emperor ride past in his imaginary finery keeps muttering about rising wedges. Consider the Russell Small-Cap Index (RUT):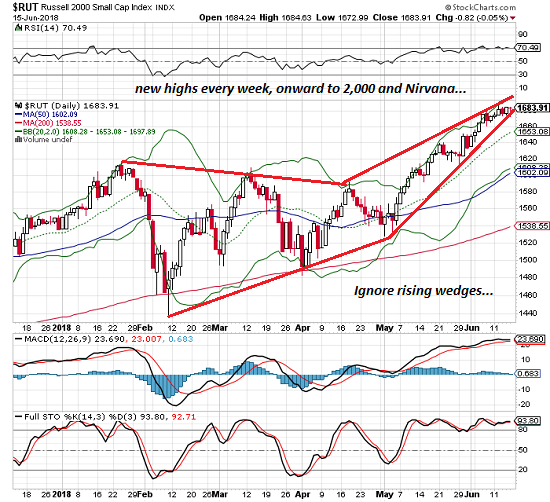 The Raging Bull of the FANG stocks, Netflix: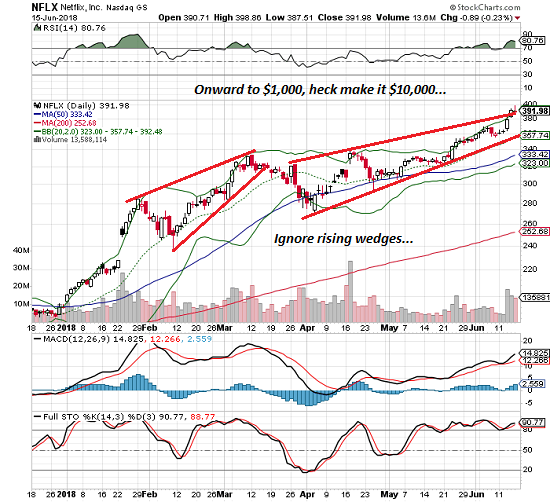 The S&P 500: