by RT, via Lew Rockwell: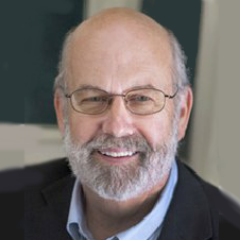 Cybersecurity guru and cryptocurrency enthusiast John McAfee has announced plans to run for the US presidency in 2020 as part of a broader agenda to "best serve the crypto community."
The founder of McAfee Antivirus Software said that he would set up his own political party if necessary, according to a tweet that was posted on Monday and has picked up over 750 comments and nearly 5,650 likes so far.
In spite of past refusals, I have decided to again run for POTUS in 2020. If asked again by the Libertarian party, I will run with them. If not, I will create my own party. I believe this will best serve the crypto community by providing the ultimate campaign platform for us.

— John McAfee (@officialmcafee) 3 June 2018
This would be McAfee's second attempt to run for the White House. Two years ago, the crypto enthusiast lost out to former New Mexico governor Gary Johnson in his bid to be the candidate for the Libertarian Party.
The 72-year-old tech entrepreneur has recently emerged as a distinguished advocate for digital currencies, including bitcoin, which have experienced swift growth in recent years while demonstrating extreme volatility. Last week, McAfee announced plans to create his own crypto-backed 'fiat' currency. The brand new bills are expected to be released for June 25.
At the same time, the antivirus software pioneer seems to be realistic about his chances, according to his tweet.
Don't think that I have a chance of winning. I do not. But what truly changes America is not the president, but the process of creating one. If my following is sufficient I get to stand the world's largest stage and talk to the everyone, as I did last time, to tell the truth.

— John McAfee (@officialmcafee) 4 June 2018